About this Event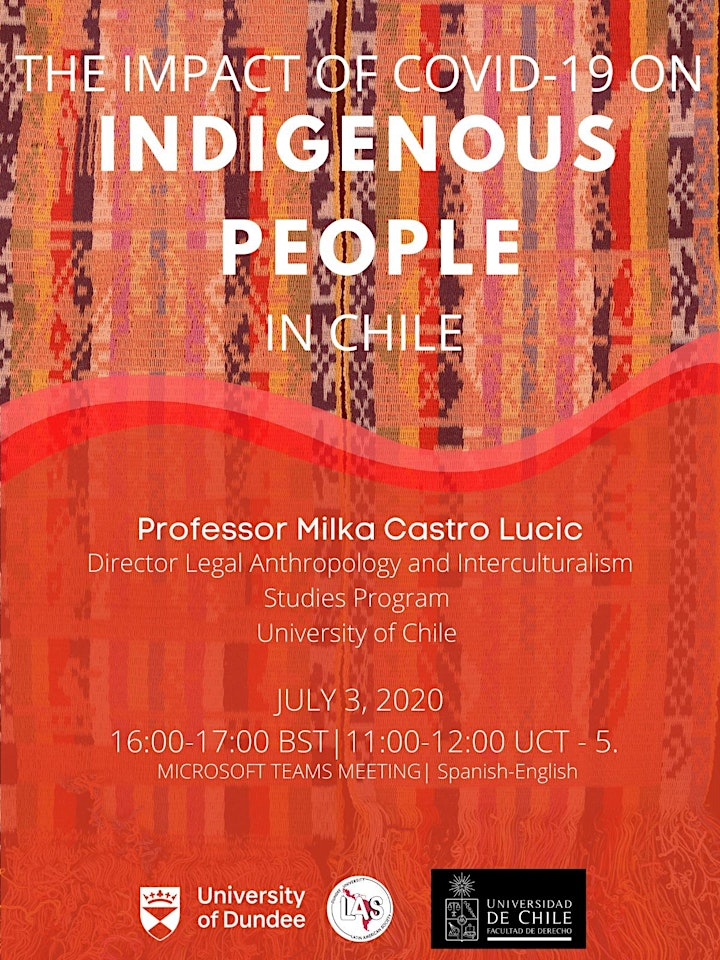 Synopsis
The broader situation of COVID 19 in Latin America will be addressed with a special emphasis on the impact of COVID 19 on specific groups, such as indigenous people in Chile. A discussion around how this group has been particularly affected by the virus and the challenges they are facing due to COVID 19 are addressed by Professor Milka Castro- expert on indigenous people in Chile.
*English and Spanish event
Speaker
Professor Milka Castro
Director
Legal Anthropology and Interculturalism Studies Program
University of Chile.
https://www.uchile.cl/portafolio-academico/impresion.jsf?username=milkalucic
Follow the link below to attend the online event with microsoft teams: Link to Microsoft Teams
Below you can find the agenda of the event.