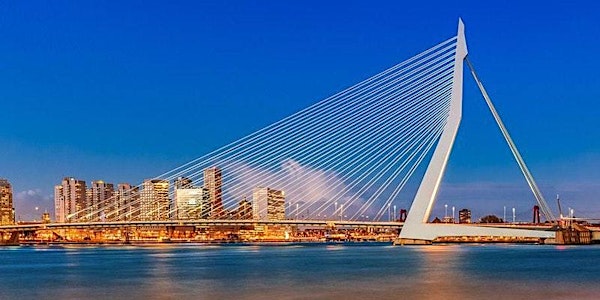 The impact of public interest litigation on access to justice
The impact of public interest litigation on access to justice. An empirical perspective. February 16 (15.00 – 17.00 CET)
About this event
Public Interest litigation can be a way of providing access to justice to certain causes related to human rights and other fundamental claims. The climate change litigation movement shows how can human rights approach provide a strong basis for this kind of collective claims.
This emerging contitutional practice can indeed cooperate in access to justice in this broad sense but may also prove to be effective in terms of its impact. Bringing to court some strategic cases and building up a case around some public goods may provide greater results than individual claims. But this impact has to be conceptualised and then measured.
From this perspective, during this seminar our guest speakers will present their research according to the following program:
Event program:
14.45 – 15.00: Connecting on Zoom.
15.00 – 15.15: Carlota Ucín (Erasmus Law School), Welcoming words and introduction
15.15 – 15.40: Prof. Dr Maurice Sunkin* (University of Essex)
The value and effects of judicial review in the UK: an empirical study.**
15.45 – 16.10: Prof. Dr Siri Gloppen** (University of Bergen)
Landmark cases versus butterfly judging: Conceptualizing impacts of Climate Change Litigation
16.15 – 16.40: Prof Dr. LaDawn Haglund ***(Arizona State University)
Beyond repair: the role of law in shifting cultural and structural barriers to justice.
16.45 – 17.00: Q & A
** The report is available here
Speakers bio:
Prof. Dr Maurice Sunkin QC (Hon) is Professor of Public Law and Socio-Legal Studies in the School of Law at the University of Essex. He is an Associate Member of Landmark Chambers, London and a member of the Administrative Justice Council. He served as General Editor of the journal Public Law for ten years until December 2020 and continues to sit on its Editorial Committee. He has served as Legal Adviser to the House of Lords Select Committee on the Constitution, assisted the Equality and Human Rights Commission with its report on human rights in the UK, and was a Trustee, and management committee member, of the Public Law Project between 2000-11. His principal areas of research concern the use and effects of judicial review; the dynamics of public law (including human rights) litigation; and the impact of litigation and judicial decisions on public bodies and the quality of public services.
Prof. Dr Siri Gloppen is Professor of Political Science and the Deputy Dean for Research at the Faculty of Social Sciences, University of Bergen. She is also the Director of LawTransform (the CMI-UiB) Centre on Law & Social Transformation. Her main contribution to the field of socio-legal studies is the conceptualisation, theorisation and empirical study of the use of law and legal institutions as a political tool and strategy for social change. She has directed a range of cross-regional and interdisciplinary research projects examining how such lawfare processes play out in different contexts, is engaged by diverse actors, and in various institutional arenas and policy fields – including climate change, health, the politics of abortion and LGBTIQ+ rights, land, water, and indigenous rights.
*Dr LaDawn Haglund is associate professor and Faculty Lead of Justice & Social Inquiry at Arizona State University, as well as President of ASU's Tempe Academic Assembly and Senior Global Futures Scholar at the Julie Ann Wrigley Global Futures Laboratory. Her work is situated at the intersection of political economy, human rights, and sustainability, with a focus on justice and social change. Her current empirical research examines legal, institutional, and political dimensions of social rights in the context of capitalism, urbanization, and global environmental change.
You are very welcome to join us,
The Vici team.