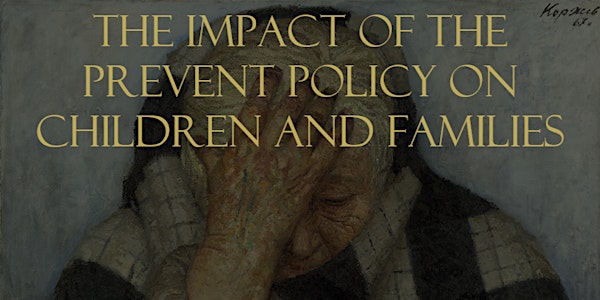 The Impact of the Prevent Policy on Children and Families
Event Information
Location
Newspeak House
133 Bethnal Green Road
London
E2 7DG
United Kingdom
Description
Programme
The UK government's Prevent policy places a legal obligation on professionals working with children and families to identify and report children and vulnerable adults at risk of radicalisation. This process can have serious implications for families' freedom of movement and right to privacy, including restrictions on children travelling abroad under guidance issued by former President of the Family Division Sir James Munby, or removal of children in the family courts according to documentation collated by CAGE in 2018. This is contentious and raises many questions. As practitioners what do we perceive as 'radicalisation'? Are terms like 'radicalisation' and 'extremism' adequately defined in law? At what point does ideology place children at risk of serious harm? And in cases related to radicalisation, does secrecy in the interests of national security interfere with the human rights of children and families?

This event is open to social work and mental health practitioners, academics and students. Beginning with a panel discussion, we will explore the impact of the Prevent policy on children and families in social work and mental health practise from multiple perspectives. We will invite practitioners to together for a workshop led by the charity Medact, and share experiences of working within the Prevent policy, the ethical challenges it raises for practitioners, and ways of practising or advocating to uphold the human rights of the people we work with.


19:00 - Welcome/Refreshments
19:30 - Panel Discussion
20.15 - Break/Refreshments
20.30 - Workshop
21.30 - End


Note: The perspectives offered by panellists are their own. They do not represent BASW London, or MedAct.
Chair
Dr. Jo Finch is Reader in Social Work and Programme Leader of the Professional Doctorate in Social Work at UEL. She previously worked as a children and families social worker in a variety of inner London boroughs and as a play therapist. Her research interests include social work, radicalisation and PREVENT, on which she has published two papers with panellist David McKendrick.


Panel
Dr. Asim Qureshi is Research Director for CAGE, a London-based advocacy organisation working to empower communities impacted by the 'War on Terror'. Asim collected evidence from families and published the report 'Separating Families - How PREVENT Seeks the Removal of Children' in 2018. The full report can be found here.

Dr. Tony Stanley was Chief Social Worker for Birmingham Children's Trust and Principal Social Worker for Tower Hamlets. He has published three papers on social work practise and the Prevent duty with colleagues Dr. Surinder Guru, Dr. Anna Gupta and Vicki Coppock, and recently led the BASW Webinar 'A Risky Time for Muslim Families: Professionalised Counter-radicalisation Networks'.
Dr. Charlotte Heath-Kelly is Associate Professor in Politics and International Studies at Warwick University. She has recently completed a study of Prevent Duty implementation in West Midlands healthcare organisations, funded by the Wellcome Trust. The project found that safeguarding protocols are blurred in many Prevent processes, and that practitioners often associate politicality and religosity with radicalisation. The project report can be found here: https://warwick.ac.uk/fac/soc/pais/research/researchcentres/irs/counterterrorisminthenhs
Dr. Tarek Younis is Newton International Fellow at UCL (University College London). His current project is a a community ethnography study of the impact of anti­-radicalisation discourse within healthcare institutions on the recipients and providers of PREVENT policy.

Anna Sekular is a caseworker with PreventWatch, which supports people impact by the Prevent policy to access legal advice and representation.

David McKendrick is Lecturer in Social Work at Glasgow Caledonian University. David has practised as a social worker and social work manager in Scotland. David and Dr. Jo Finch have co-authored two critical papers on Prevent and social work practise, coining the term 'securitised safeguarding' to highlight that people social workers should be working with to support societal change experience the most oppressive forms of state intervention.

Workshop Coordinator
Reem Abu-Hayyeh works for the charity Medact, and is set to launch a consultation into healthcare professionals experiences of working within the Prevent policy in 2019. Reem has worked in advocacy and campaigns particularly on social justice issues relating to the marginalisation of BAME and migrant communities in the UK and Europe. In her last role at Maslaha, Reem managed projects focusing on Islamophobia, gender and stereotypes, working primarily with young people.
FAQs
How can I contact the organiser with any questions?
Eve Joy Wilson (BASW London): evejoywilson@gmail.com or 07874 985 008
Vanessa Griffin (PSC): vanessa.griffin.000vg@gmail.com

What are my transport/parking options for getting to and from the event?
Nearest stations: Bethnal Green (Central Line) or Shoreditch High Street (Overground)
Nearest buses: 388 (Elephant and Castle - Stratford City) or 8 (Tottenham Court Road - Bow)
I can't come! Can someone take my place?
Yes! If you book a ticket and know someone else who can go let us know so we can update the guest list
...And if you book a ticket and DON'T know someone else who can go still let us know as spaces are limited and we can give the ticket to someone else.
Will there be a waiting list if all the tickets go?

Yes! Contact us and we will add your name to the waiting list.
Is the venue wheelchair accessible?

Yes, Newspeak House is wheelchair accessible.


Is this event CPD accredited?

We're working on this - update to follow.
Date and time
Location
Newspeak House
133 Bethnal Green Road
London
E2 7DG
United Kingdom