Description
Startup Grind Fireside Chat with James Smith - DevOps Guys
Zero to £5m in under 5 years
We continue our Successful Founders series with another multi award winner James Smith.
In 2017 James has been awarded: SME Director of the Year 2017- Institute of Directors (IoD) Wales, Finalist SME Director of the Year 2017 UK – (IoD) to be be announced Sept 2017, Wales Technology Leader of the Year 2017 – Wales Technology Awards.
Prior to co-founding DevOpsGuys, James worked as a software development consultant for over 15 years leading teams that designed, built and deployed eCommerce websites for,among others, Dell, Pizza Hut, KFC and the RAC. Between them, these websites transact millions or orders worth over £150m in revenue every year.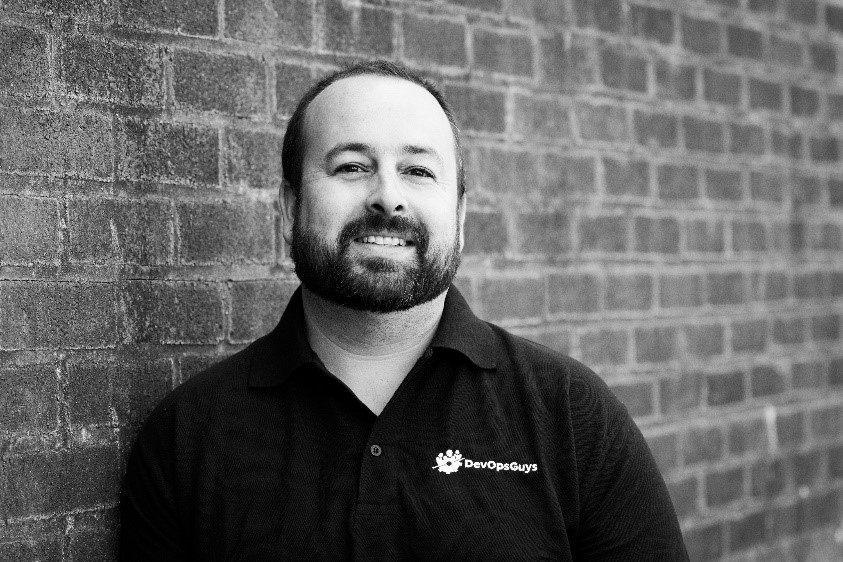 James is well known amongst the DevOps community and is widely regarded as a thought leader in the field. He regularly appears at many conferences including Pipeline, DevOps Enterprise Summit and Velocity.
His opinions are frequently published on the DevOpsGuys blog and his contributions have been quoted in research by Gartner and Forrester.One of James' main drivers for establishing DevOpsGuys is to help fellow IT professionals to deliver software in a fast, predictable and frequent manner that facilitates rapid feedback and continuous improvement.
As a proud Welshman, James was responsible for headquartering the DevOpsGuys business in Cardiff which has now created over 80 new jobs as well contributing in excess of £5m into the local economy.
James was also instrumental in launching a DevOps graduate intern programme in partnership with the local universities. This contribution has been recognised by DevOpsGuys winning Cardiff Capital City Region Start up of the Year 2016 – Wales Start Up Awards, Creative and Digital Start-Up of the Year 2016, Cardiff Business of the Year 2017- Cardiff Life, SME of the Year 2017- Cardiff Business Awards, Most Innovative DevOps Vendor 2017-Computing DevOps Excellence Awards;
Join us to hear what drives James to suceed and learn how grew a successful business.
Agenda
6:30 pm Networking & drinks
7:00 pm Fireside Chat
7.45 pm Q & A
7.55 pm 4 minute presentations
8:00 pm networking
And don't forget to check out our full events list.
Event Categories:Networking, Startup Grind, Talk, Talks with successful founders