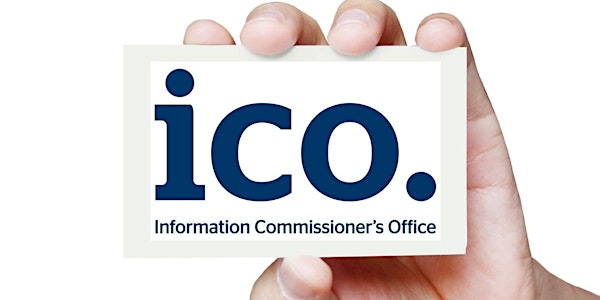 The Importance of Data Protection Legislation for Entrepreneurs & SMEs
Location
iCentrum
Innovation Birmingham Campus
Holt Street
Birmingham
B7 4BP
United Kingdom
Description
Exclusive Seminar Presented by the Information Commisioner's Office
The seminar is a unique opportunity for entrepreneurs and SMEs to gain a clearer understanding of Data Protection Legislation and how it may affect your business. A lot of tech companies are developing innovative technology which requires data collection and use. So it is imperative that digital tech companies have a good understanding of legislation around data collection and distribution. The seminar is specifically focused around the tech sector and the use of handling on storing peoples personal data.
The audience will be made up of Innovation Birmingham tenants, which holds approximately 160 small and early stage businesses in the digital tech field.

The ICO have kindly agreed to personally give the seminar and address any questions businesses may have with regards to preventing infringement of data legislation. So if you are a tech company and you hold any form or personal data then this event is highly recommended for you. This is your opportunity to ask questions directly to the ICO and how your business may be affected by the new legislation.
The ICO's mission is to uphold information rights in the public interest. For more click https://ico.org.uk/
Don't miss out, book today!
10.00 Registration
10.15 Tea & Coffee
10.30 David Teague Regional Manager Information commissioner's Office
12.00 Question & Answers
12.00 Close
About the Speaker
David Teague Biography
David joined the ICO in 2013 and is the Regional Manager for the ICO Wales office in Cardiff. In addition to managing the day-to-day operations of the Wales office, he is responsible for the engagement strategy of the ICO in Wales and he works with organisations across all sectors, providing guidance and advice on all matters relating to information rights.
Prior to joining the ICO in 2013, David worked predominantly in local government, firstly in IT before moving into a data protection and freedom of information role in 2008. His experience of information governance from both practitioner and regulatory perspectives proves to be effective when working alongside organisations, and he has a particular interest in technology and its impact on the world of information rights.