Description

Tonight's Hashtag: #PoliticalLiteracy
Growing up as a young person in Britain is not easy. We are often referred to as the 'apathetic generation' and in most cases; a generation not worth engaging with because we are less likely to vote. However, that all changed at the last General Election...
Tonight's event not only stresses the fundamental importance of a politically-literate young generation – but also how we can continue to engage young people in politics and build on the momentum sparked by the election. All from a youth perspective.
THE KEYNOTE SPEAKERS:
Cat Smith MP (Shadow Minister for Voter Engagement and Youth Affairs)

Lord David Blunkett
THE PANEL:
Matteo Bergamini (Founder, Shout Out UK)
Founder and Director of Shout Out UK, a multi-award winning independent youth news platform that provides young people with the tools necessary to engage in politics and a platform to shout out and be heard.

Mete Coban (Social Entrepreneur, My Life My Say)
Mete Coban, 25, is a social entrepreneur leading My Life My Say to secure a better Brexit for young citizens. Mete is also a Councillor for Stoke Newington, a position held since May 2014 and has been involved in a number of national campaigns including working for Sadiq Khan in his bid to become the Mayor of London.

Kayleigh Wainwright (Head of Membership & Youth Engagement, UK Youth)
UK Youth is a leading national charity, committed to providing access to appropriate, high quality services in every community so that young people are empowered to build bright futures, regardless of their background or circumstances.


Bess Mayhew (CEO, More United)
Bess is co-founder and CEO of More United, a movement giving people influence over politics in a new, non-tribal way. In the 2017 General Election, More United crowdfunded to help elect 34 MPs from four different parties, who signed up to their progressive values.5.


Joe Porter (Co-Leader of Undivided, Political Director at Think North)
Joe Porter, 21, is Co-Leader of Undivided, the UK's first national campaign seeking to get the best possible Brexit deal for young people. He studies Marketing & Politics at Keele University and is a Parish Councillor for Endon & Stanley and a UK Youth Voice Representative. Joe is also a Stonewall Young Campaigner.


Ashok Viswanathan. (Co-Founder, Operation Black Vote)
At it's core, Operation Black Vote exists to ensure that we have greater racial justice and equality throughout the UK. It seeks to inspire BME communities to engage with public institutions in order to address the persistent race inequalities these sorts of communities face in areas such as: education, health and employment.
Debate Hosted by Aaron Roach Bridgeman, Presenter SKY1, SBTV & Channel 5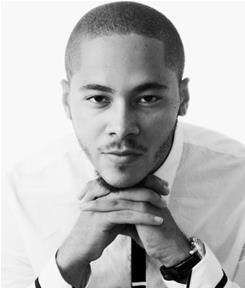 Aaron was one of the presenters on the recent Sky 1 series of What's Up covering everything in youth culture from fashion, current events, arts and events, comedy, and music. As well as working for What's Up Aaron is one of the main presenters for SBTV where he has interviewed some of the biggest names in the entertainment industry. Though his experience so far has been presenting and contributing to entertainment shows, Aaron's passion lies in making documentaries and finding interesting and compelling stories especially social and political ones. Away from television Aaron works with Lives Not Knives a brilliant charity which helps support young people away from gang crime and violence into education, employment and training. He is also a poet, creating engaging and emotive verse which he posts on his Youtube channel.
Room Proudly Sponsored by Cat Smith MP
Catherine Jane Smith is a British Labour Party politician who has been the Member of Parliament (MP) for Lancaster and Fleetwood since 2015. In June 2016 she was appointed to the Shadow Cabinet, with a new portfolio for Voter Engagement and Youth Affairs.
Event organised by Shout Out UK
We are a multi-award winning independent news network and course provider that, via journalism, film, events and education, connects one of the largest networks of intelligent, adventurous and career-driven young people with the aim of getting them more active and interested in politics.