The Importance of Translation for UK-China Trade and Investment
Description
This event will highlight the many ways in which translation is a key aspect of business relationships between the UK and China. The talk will cover trade and investment links between China and the South West, the different factors that make China an attractive market for UK businesses, and the future of UK-China relations. There will be plenty of time for informal conversations over refreshments. Advance registration is required, but the event is free - all are welcome!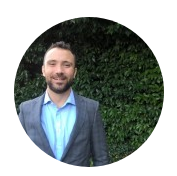 Speaker: Jonathan Smith
Jonathan is Business West's Market Specialist for China, working primarily on the Extend Your Global Reach project. He has worked helping foreign companies of all sizes succeed in the China market through working at North Head, a boutique strategy consultancy in Beijing, and the China-Britain Business Council. He holds a masters degree from Peking University in International Relations and can speak Chinese. In his spare time Jonathan organises events for Sinophiles in Bristol.