The I'mPOSSIBLE conversation, New York edition - March 6, 2014

Thursday, March 6, 2014 from 6:30 PM to 9:00 PM (EST)
Event Details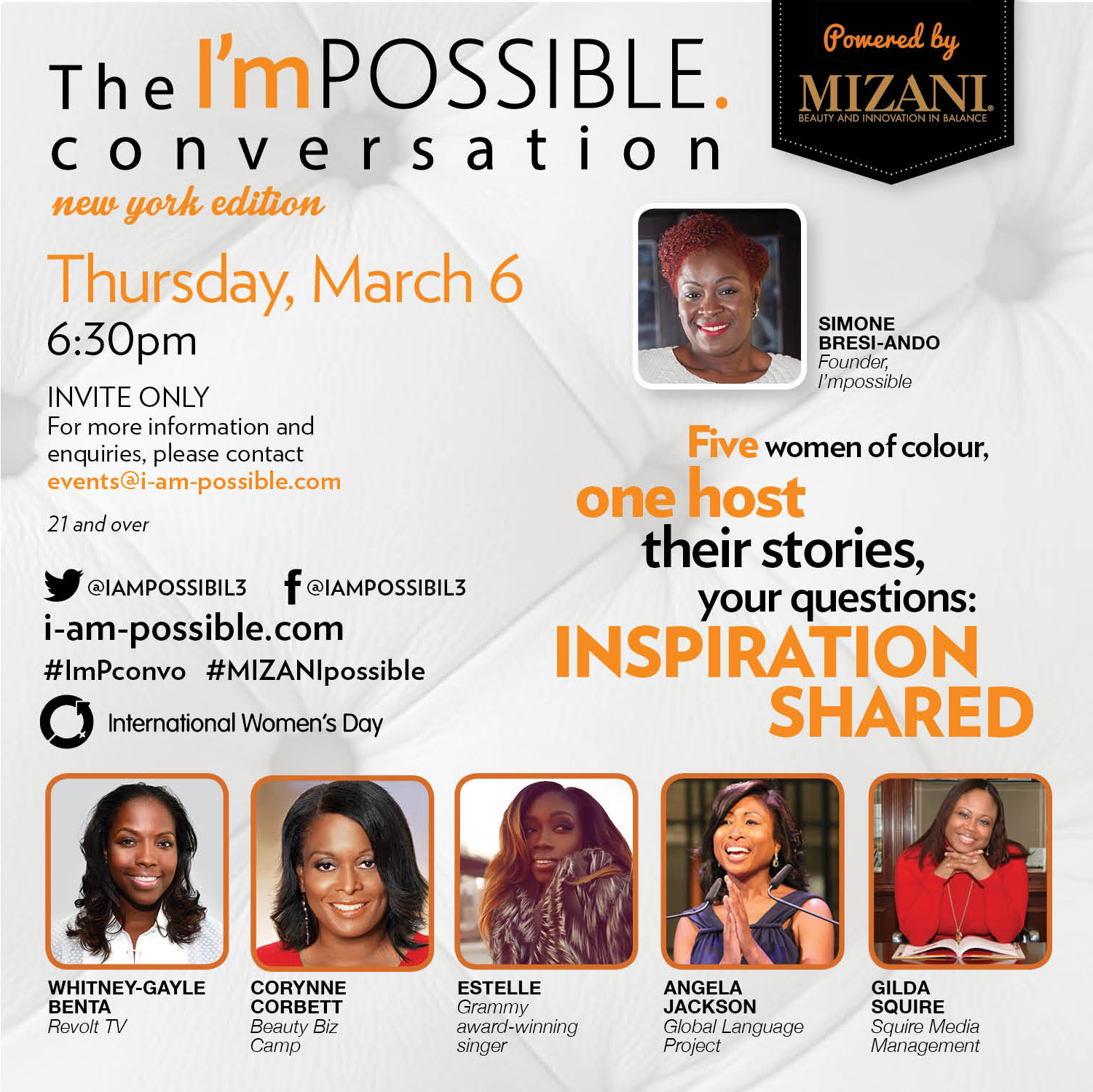 In aid of 2014 International Women's Day, I'mPOSSIBLE. Global CIC (www.i-am-possible.com) a UK based social enterprise is bringing their successful event series, the I'mPOSSIBLE conversation, Stateside for its first international event. Dubbed a mix between 'Oprah's Legends Luncheon' and 'Inside the Actor's Studio', the panel event features women of colour from all walks of life who share their pearls of wisdom with the audience to help inspire on the theme of 'How I Became POSSIBLE'.
The inaugural New York edition hosts a trailblazing line up of:
Whitney-Gayle Benta 
senior vice president of music and talent at the new, multi-platform television channel founded by Sean Combs - REVOLT TV.  Prior to joining REVOLT, Benta was a VP at MTV News, where she negotiated talent booking across a multiple platforms, including television (the Video Music Awards), digital (MTV's RapFix Live) and mobile; co-conceptualized, the award-winning, MTV Diary documentary, "Jay-Z: Water For Life".  Benta has also held marketing positions at Island Def Jam Records and Noontime Records and worked on album campaigns for artists such as Jay-Z, Ja Rule, DMX, Ashanti, Ludacris, LL Cool J, to name a few.  Benta's efforts in music and media have been recognized through a series of awards and nominations, not limited to Billboard magazine's Women in Music 2011, MTV Networks' "Share The Vision" Award and the United Nations honoring her work as a part of "Jay-Z: Water For Life."
The Harlem, New York native attended Spelman College and graduated with a B.A. in Entertainment Industries studies, an independent major in which she developed her own curriculum.
Corynne Corbett
is a Beauty, Lifestyle and Wellness expert and media professional who has focused her career on equipping women with the knowledge to enhance their lives both inside and out.  She is an experienced writer, editor and story packager who creates informative and compelling content across a variety of media platforms. In addition, she is an accomplished speaker who inspires others to live their best lives.
As the former Beauty Director at Essence Magazine, she served as both an editor and an advocate dedicated to the unique and diverse beauty needs of her readers.  Corbett began her magazine publishing career at Elle, where she worked her way up the ranks from editorial assistant to senior beauty, health and fitness editor.  Before joining Heart & Soul, Corbett was the editor-in-chief of Mode, a publication that radically changed the landscape of fashion magazines with its focus on real-sized women. Prior to this, Corbett held posts ranging from editor-in-chief, to senior editor at a range of publications including Real Simple.
In 2013, she launched Beauty BizCamp Inc., a non-profit created to exposes girls ages 12-18 to the career paths available within the beauty industry and equip those interested to take a seat at the table. Most of all, she wants to encourage girls to define beauty for themselves. Her other enterprise, The Beauty Swirl Inc. prepares multicultural professionals for success through workshops and events and also hosts consumer events for multicultural women.
Estelle
Her climactic rise from local West London MC to Grammy Award-winning artist is the stuff of legends. Born the second of nine children, in a strict religious Senegalese/Grenadian family, Estelle learned early to escape life's daily pressures through music. Growing up she was exposed to African and gospel music, as well as reggae and dub, all of which have played an integral role in developing her music today into a unique, original blend of sounds. 
Estelle burst on the international scene with her second album Shine, the first record to be released under John Legend's new Homeschool label, in partnership with Atlantic Records. Her hit single "American Boy," in collaboration with rapper Kanye West, won a Grammy Award for Best Rap/Song Collaboration, in addition to being nominated for Song of the Year and many other awards worldwide.  Showing no signs of slowing down, Estelle recently launched her new independent label, taking full creative control of all her current and future music endeavors - her highly-anticipated fourth studio album is due this April.
Her luxury scarves collection 'Scarves by Swaray' and her new jewelry line in partnership with Lita Asscher of Royal Asscher Diamonds is an extension of Estelle's upbringing and her notable style with the infusion of inspirations from her travels around the world.  In addition, Estelle continues to dedicate herself to a myriad of philanthropic organizations. Her charitable work includes her 'All of Me Foundation', a fundraising body which supports mentoring and educational programs already in motion with the goal of educating, enlightening and expanding the horizons of young people. 
Angela Jackson 
an award winning social entrepreneur who established the Global Language Project (GLP) in 2009 which teaches US students proficiency in a foreign language to enable them to compete in a global workforce. GLP focuses specifically on elementary school children in underserved public schools, instilling that learning a second language can be one of the most lucrative assets they can attain. 
Prior to founding GLP, Angela was the head of New Channels Marketing at Nokia, where she was responsible for managing the North American marketing for Nokia's NSeries Brand as well as leading global teams in Asia and Europe. After living abroad in over 60 countries, Angela made the transition from corporate America to a social venture.
Gilda Squire
the owner of Squire Media Management Inc. established in 2008 which in its first five years of business, it implemented national publicity campaigns for leading brands such as Kenneth Cole Inc, TV One; Time Inc, Hearst Communications and Fox Searchlight to name a few.  The firm added a management division to the business with celebrated performing artists American Ballet Theatre soloist Misty Copeland and New York City Ballet principal dancer Sara Mearns.  Previously, Gilda was a Director of Publicity at HarperCollins Publishers where she was responsible for overseeing publicity and book tours for Amistad, the corporation's imprint dedicated to publishing fiction and non-fiction works by and about people of African descent. 
Gilda began her career at the age of 16 with the Federal Bureau of Investigation as a typist in the Richmond VA Field Office. After a special assignment in the Washington Metropolitan Field Office (WMFO), she decided to transfer to WMFO where she served as the administrative assistant to a Supervisory Special Agent of a top security team. With a desire to learn even more about the inner workings of government, Gilda went on to work for the director of the U.S. Congress' Office of Technology Assessment (OTA), an elite congressional information agency dedicated to serving as a key resource for Congressional members and staff confronting technological issues in crafting public policy. During her time at OTA, Gilda both worked and pursued her undergraduate, full-time degree at George Mason University. After graduating cum laude with her B.A. in Communications, she moved to New York City where she was offered a job on Wall Street at the prestigious Goldman, Sachs & Co.  She began as an executive assistant in the investment banking division.  From there, she was offered a position in the firm's Corporate Communications department, where she worked as a global brand marketing manager. In this position, Gilda had the tremendous opportunity to work with mid to senior-level managers throughout the firm worldwide on recruitment marketing campaigns.  Her most proud accomplishment was the research, development and implementation of the firm's first diversity marketing program in the U.S.
After nearly six years at Goldman Sachs, Gilda decided it was time to return to her dream of working in entertainment public relations. She chose publishing because of her passion for books.  Her crown jewel during this period was developing and executing the campaign for 'Bling', the New York Times best-selling, debut novel by the late Erica Kennedy from Miramax Books.
Lola Adesioye 
is a writer, broadcaster and singer/songwriter.  Lola's opinion and commentary on UK, US and African society, politics and culture have appeared in a number of international publications including as a columnist for Forbes Africa, New Statesman, the Guardian, Economist, the Huffington Post, EbonyJet, CNN.com, TheGrio and TheRoot. Regular TV and radio commentary work includes Al Jazeera, Huffington Post Live, the BBC, CNN, BET, MSNBC, and the UK's Channel 4. She has conducted interviews with international business people, politicians and entertainers and moderates and hosts panels for organizations such as The World Bank and The Congressional Black Caucus. Lola has been described as "one of Nigeria's top 10 wordsmiths", "an emerging face to watch" and "one of 11 sharp black commentators in America".
Lola has a passion for the arts and entertainment and has also worked in the music industry as an industry executive, international event producer and is an up and coming singer/songwriter.  
Now living between Boston and New York, Lola – who also holds a BA and MA in Social and Political Science from Cambridge University - brings a unique global perspective to all that she does. She has travelled extensively, and has lived in post-apartheid South Africa.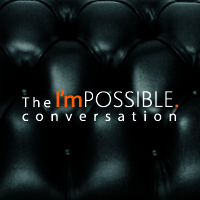 Founded in 2009 by global PR expert, Simone Bresi-Ando, the organisation celebrates the achievements, successes and life journeys of women of colour, globally. It has helped to create conversations, provoke thought and uncover trailblazing, women of colour who are role models to the world to change and balance the rhetoric around this dynamic group of women.

The I'mPOSSIBLE conversation event series started in London in 2011 and gives a platform for women of colour to talk about and celebrate their life journeys by inspiring the next generation. The aim of these events is to positively change the lives of women of colour by showing this group and beyond, others like them and their routes to success.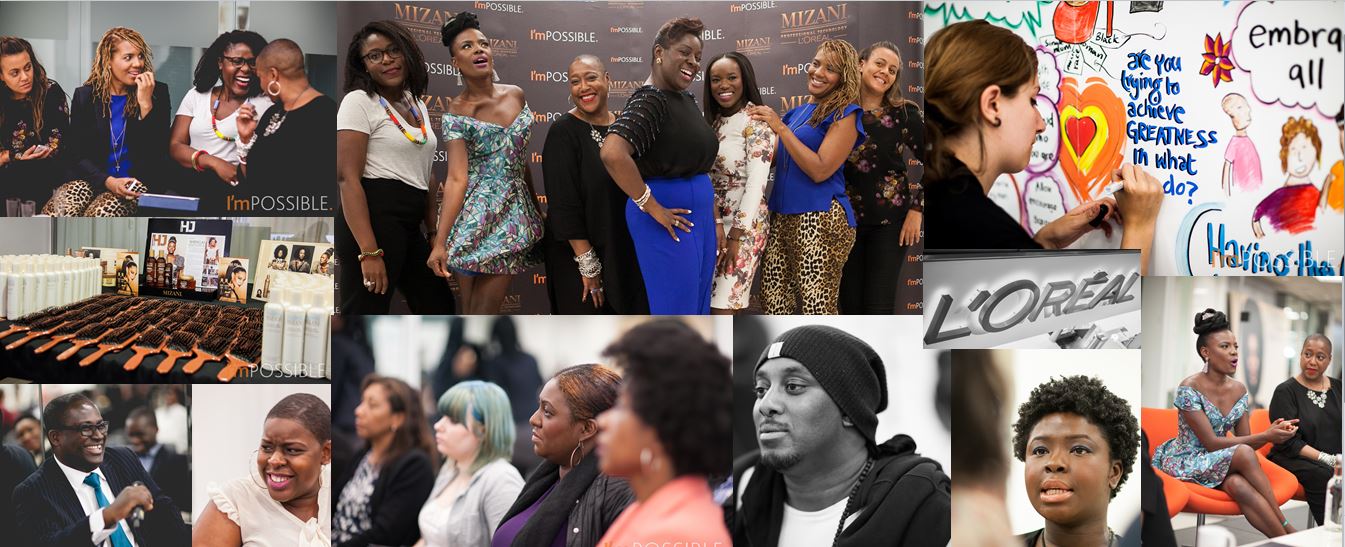 The event has been supported by Mizani, L'Oreal's professional authority on all curly hair textures from the beginning.  The partnership blossomed from their UK team to their US operations, showing the power of celebrating women of colour, their stories, their experiences on a positive, nurturing platform is truly global and important.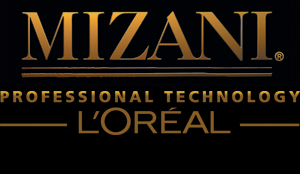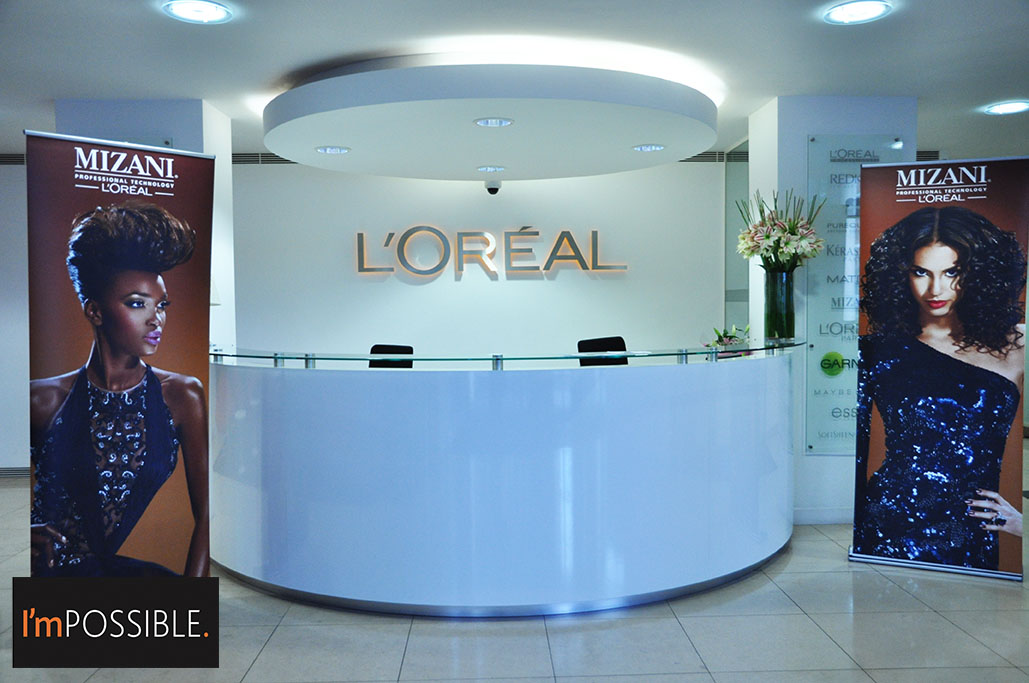 Video trailer from the first event in 2011 can be viewed here.
This is an invite-only event.
For further enquiries, please email events@i-am-possible.com.
When & Where

L'Oreal Studios
435 Hudson Street
New York, NY 10014


Thursday, March 6, 2014 from 6:30 PM to 9:00 PM (EST)
Add to my calendar
Organizer
I'mPOSSIBLE. global CIC
I'mPOSSIBLE. is a UK registered social enterprise whose primary aim is to celebrate, connect, highlight, and promote the achievements of women of colour, globally.
Its secondary aim is to educate and empower this group by showcasing their successes, life stories and testimonies as well as provide tools to success, signposting organisations and information that will help you get there.
Thirdly, I'mPOSSIBLE. will network organisations, events, information and news as well as create conversations within the community on issues that will be of interest or affect women of colour in Britain through its website, social media platforms and specially created events.
The I'mPOSSIBLE conversation, New York edition - March 6, 2014