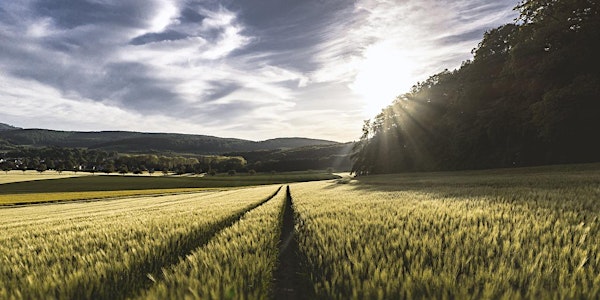 The inconvenient truth about genetic modification…it's perfectly safe!
Event Information
Location
Main Hall, Department of International Politics
Penglais Campus
Prifysgol Aberystwyth University
Penglais
SY23 3FL
United Kingdom
Description
A public lecture by Professor Huw Jones, IBERS
Organised by Aberystwyth University and the Learned Society of Wales
The use of GMOs in agriculture divides public opinion far more than its use in other sectors.
The EU has the highest standards of risk assessment and safety for GMOs in the world. However, politicians still use 'safety' as a reason to block the use of approved GM crops which ironically, erodes trust in the very system that serves to maintain its safety.
This lecture will describe the science and applications of GM and place these into a broader context, both in terms of the production of medicines and additives, in terms of developments in modern plant breeding and in the global regulatory landscape. It will also highlight the scientific advances in newer technologies such as gene editing and the real risk that the EU could miss out on the benefits it could bring.
Speaker details:
Huw has a global reputation in the development of cereal transformation systems and the application of biotechnology approaches to study gene function and for plant breeding. He has active research in genome editing and functional genomics but also works in the area of GMO risk assessment and regulatory policy of biotechnology. As well as his position at Aberystwyth University, he is vice-chair of the GMO panel EFSA (European Food Safety Authority) (last 9 years) and holds Honorary Professorships at the School of Biosciences, Nottingham University and at Rothamsted Research. He has held two UK Government licences to conduct non-commercial, field trials of genetically modified wheat and has published over 100 research papers, books and other articles.
**************
Darlith gyhoeddus gan yr Athro Huw Jones, IBERS
Trefnir gan Brifysgol Aberystwyth a Chymdeithas Ddysgedig Cymru
Mae defnydd o GMOs mewn amaethyddiaeth yn rhannu'r farn gyhoeddus lawer yn fwy na'i ddefnydd mewn sectorau eraill.
Mae gan yr UE y safonau uchaf o asesu risg a diogelwch ar gyfer GMOs drwy'r byd. Fodd bynnag mae gwleidyddion yn dal i ddefnyddio 'diogelwch' fel rheswm i atal defnydd o gnydau GM sydd wedi'u cymeradwyo, sydd, yn eironig, yn erydu ymddiriedaeth yn yr union system sy'n bodoli i gynnal ei ddiogelwch.
Bydd y ddarlith hon yn disgrifio gwyddoniaeth a chymwysiadau GM ac yn gosod y rhain mewn cyd-destun ehangach, yn nhermau cynhyrchu meddyginiaethau ac ychwanegion, yn nhermau bridio planhigion modern a'r dirwedd reoleiddiol fyd-eang. Bydd hefyd yn amlygu'r datblygiadau gwyddonol mewn technolegau diweddarach fel golygu genynnau a'r risg gwirioneddol y gallai'r UE golli'r buddiannau y gallai ddod yn ei sgil.
Manylion y siaradwr:
Mae gan Huw enw da byd-eang ym maes datblygu systemau trawsnewid grawn a chymhwyso dulliau biotechnegol i astudio swyddogaeth genynnau a bridio planhigion. Mae'n ymchwilio'n weithredol i olygu genomau a genomeg ymarferol ond mae hefyd yn gweithio ym maes asesu risg GMO a pholisi rheoleiddio biotechnoleg. Yn ogystal â'i swydd ym Mhrifysgol Aberystwyth mae'n is-gadeirydd panel GMO EFSA (Awdurdod Diogelwch Bwyd Ewrop) (ers 9 mlynedd) ac yn Athro Er Anrhydedd yn Ysgol y Biowyddorau Prifysgol Nottingham ac yn Rothamsted Research. Mae wedi dal dwy drwydded gan Lywodraeth y DU i gynnal profion maes anfasnachol ar wenith a addaswyd yn enynnol ac mae wedi cyhoeddi dros 100 o bapurau ymchwil, llyfrau ac erthyglau eraill.
Date and time
Location
Main Hall, Department of International Politics
Penglais Campus
Prifysgol Aberystwyth University
Penglais
SY23 3FL
United Kingdom