THE INDIE FORUM will include fast-paced presentations by inspirational individuals & industry leaders, as well as THE INDIE AWARDS ceremony
About this event
We are delighted to be hosting the next The Indie Forum on the 30th November at the fabulous Royal College of Physicians (RCP), in central London.
With a selection of fast-paced presentations by inspirational individuals and industry leaders, THE INDIE FORUM will be an informative and exciting afternoon that's not to be missed.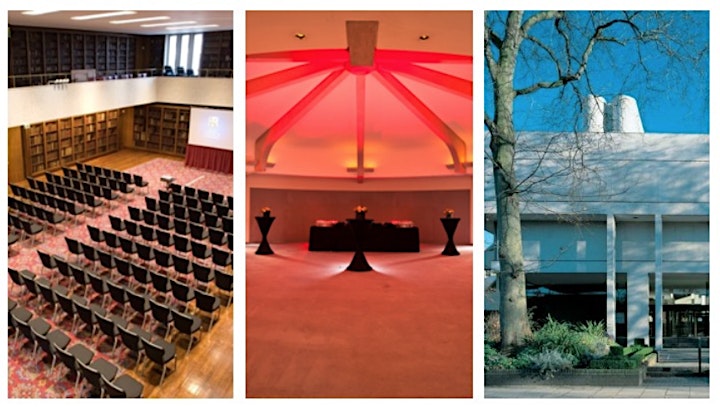 IT'S TIME TO GET TOGETHER AGAIN!
Lets face it, whilst Zoom and the like are brilliant, they are no substitute for meeting an old friend in person or, perhaps making new ones in the queue for a coffee.
With several generous breaks, THE INDIE FORUM will be a great opportunity to catch-up and, enjoy a bit of good old fashioned human interaction without a screen in the way.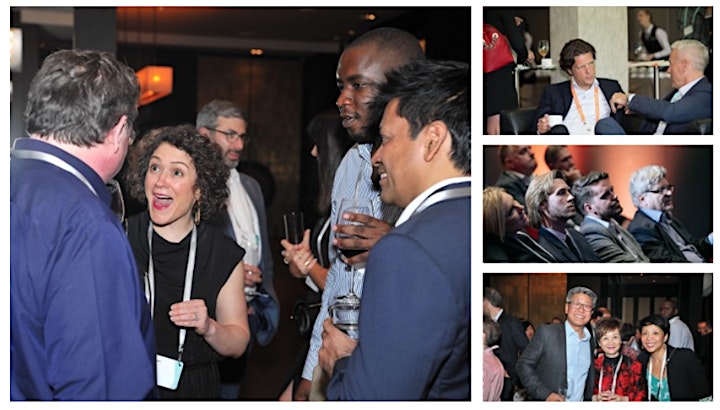 And then, we invite you to join us for the presentation of the 2021 INDIE AWARDS where we celebrate the best work from independent agencies from around the world. Who will walk away with one of our beautiful Scottish whistles this year?
THE VENUE & DATE
So, if you'd like to join us (and we hope that you will), here's what you need to know…
DATE: Tuesday 30th November
TIME: 2.30pm GMT – 8.00pm GMT
LOCATION: Royal College of Physicians, Regent's Park, London
UNDERGROUND: Regent's Park or Great Portland Street
MAINLINE TRAIN: Paddington, Marylebone, Euston or King's Cross
PLAN YOUR JOURNEY: Transport for London and trainline.com
QUESTION: email Stephanie Fox: stephanie.fox@thenetworkone.com or call +44 (0)20 7240 7117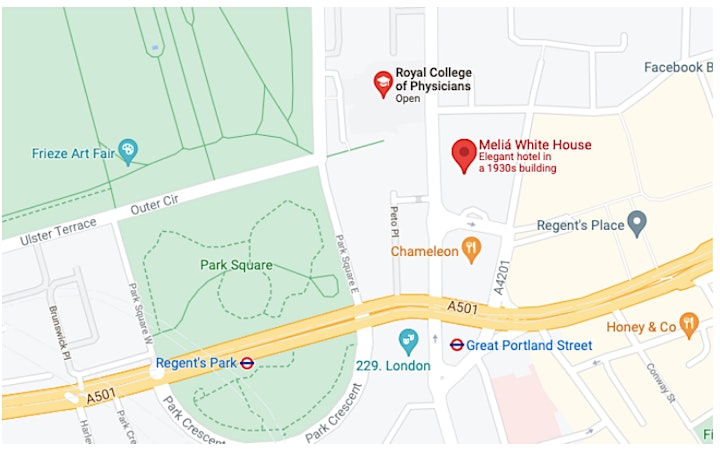 THE AGENDA
THE INDIE FORUM is designed to be a 'high-octane' event, with content that'll be valuable, actionable and make a difference to your agency life.
And when THE INDIE FORUM finishes, we invite you to join us a we crack open the fizzy stuff and announce the winners of THE INDIE AWARDS 2021.
2.30- 2.50 registration and networking
15.00 Julian Boulding: President and Founder, thenetworkone
with special guest Dan Egerton, Founding Partner, Actus Consulting
"Independent Agencies in 2022: where are the opportunities?"
As head of the world's largest indie agency network, Julian and his team are in regular contact with agency leaders from over 100 countries. What are the key challenges facing the sector, as we begin to emerge from the pandemic? Talent? Clients? Procurement? Technology? And what are the solutions? The session will include five tips that every agency can apply, to improve its performance in 2022.
15.20 Francesca Robe, Director and Paul Winterflood, Partner, Moore Kingston Smith
"Survivor to Thriver"
What are the critical success factors that differentiate agencies that are simply keeping their head above the water to those that have turned their fortunes around to excel? How do the best agencies perform financially, and how should we track our agency's financial performance? Who is acquiring the most successful agencies and what are buyers looking for? Paul and Francesca will present key factors from research carried out by Moore Kingston Smith as well as drawing on results from their renowned Annual Survey.
15.40 Claire Mason, Founder & CEO, Man Bites Dog
"The Gender News Gap: The Impact of Inequality in Journalism & Media"
Claire Mason, founder of global thought leadership consultancy Man Bites Dog, will be sharing her firm's latest proprietary research on the gender imbalance in media and its impact on business, editorial and content decisions, influencing which stories are told and who tells them.
16.00 Coffee and networking break – with special guests Alex Abrams of CreateTOTALLY and Aleksandra Lajtenberger of Changee
16.30 Ian Forrester, CEO, DAIVID
"AI: the new frontier of creativity"
Today's brands and their agencies are creating a huge number of video assets, for multiple platforms and differentiated audience. Yet only 1% of what appears on screen has been tested, because traditional research methods simply can't cope. DAIVID uses "emotional AI" to predict the effect of the content you are creating, broken down by key video and audio components, enabling optimisation with unprecedented speed and cost-efficiency.
16.45 Gabriela Lungu, Founder and Creative Chief, Wings Creative Lab
"Make your Creativity Fly"
Cannes 2021 Jury member and Former Global Creative Director at VML Y&R Commerce, Gabriela Lungu now runs her own creative consultancy, the Wings Creative Lab. Wings blends theory and practice to help clients and agency creatives achieve standout work in today's fast-changing business and technology environment. In this short session, Gabriela will share some of the key factors that help creative leaders to develop successful teams.
17.00 Craig Inglis, Global Chair, The Marketing Society
"Driving a Creative Culture"
As Marketing Director and Customer Director for 12 years at iconic retailer John Lewis, Craig led a team which created probably the best-known and most eagerly awaited advertising campaigns in the UK. In a challenging presentation followed by a thoughtful 'fireside chat' with thenetworkone's Julian Boulding, plus questions from the audience, Craig will share his insights and learnings - on what it takes to empower agencies and brand teams, to consistently deliver world class creative outcomes, that drive business success.
17.30 The Indie Awards: a welcome drink for all
18.00 THE INDIE AWARDS 2021
Ably assisted by many world leading independent agency practitioners and creative directors who have kindly acted as judges, we will show the six top prize winning entries in Creative Audiovisual; Creative Print and Design; Media Planning and Buying; Lifestyle PR and Social media; Corporate PR; and Public Good. We'll present the iconic 'Scottish whistle' awards to the winners, together with a specially chosen 'best in show' prize.
19.00 A seasonal celebration
Last and not least, we'll invite all present to toast the award winners – and everyone present – in a sparkling seasonal drinks and nibbles party in the unique surroundings of the Royal College of Physicians. Finally, we can all get together in person: and this will be the perfect time to share hopes, dreams and experiences, and relax together as we begin the festive period.
20.00 Close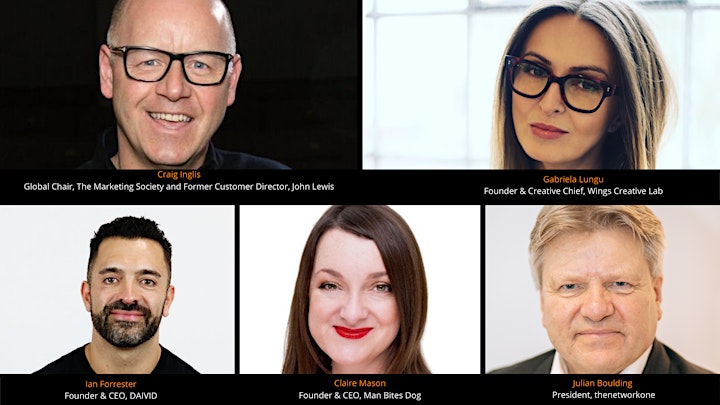 REGISTER NOW
We think it's important that THE INDIE FORUM is accessible and affordable for all. So, there are no sky-high ticket prices here!
Non-member ticket price: UK£ 95.00 (+VAT)
thenetworkone member price: UK£ 65.00 (+VAT)
If you would like to attend THE INDIE FORUM (and THE INDIE AWARDS presentation), you can buy your ticket here.
OUR SPONSORS
We would like to thank our wonderful sponsors for their support of this event.

COVID 19: GUIDANCE
This event will be hosted in a secure environment and in accordance with UK government public health guidelines as advised by Public Health England, and those of the venue.
Please take note of the following points:
Guests who are feeling unwell or have been in close contact with anyone displaying symptoms of Covid-19 should not attend the event.
We recommend that guests take a lateral flow test at home before coming to the event. Anyone who records a positive test should not attend the event.
Guests should be mindful of maintaining a respectful distance from others in attendance.
Guests are encouraged to use hand sanitiser regularly, which will be available for use at the entrance and key points throughout the venue.
The wearing of a face covering is not mandatory at this time but, it is advised when in close contact inside with others.
Organiser of The Indie Forum & Awards Ceremony 2021
thenetworkone Management Ltd., trading as thenetworkone, is a world leading organization of independent marketing and communication agencies, headquartered in London, UK. 
Contact details:
3rd Floor, 48 Beak Street
Soho 
London 
W1F 9RL
UK
t: +44 (0)207 240 7117 
julian.boulding@thenetworkone.com  
www.thenetworkone.com