Description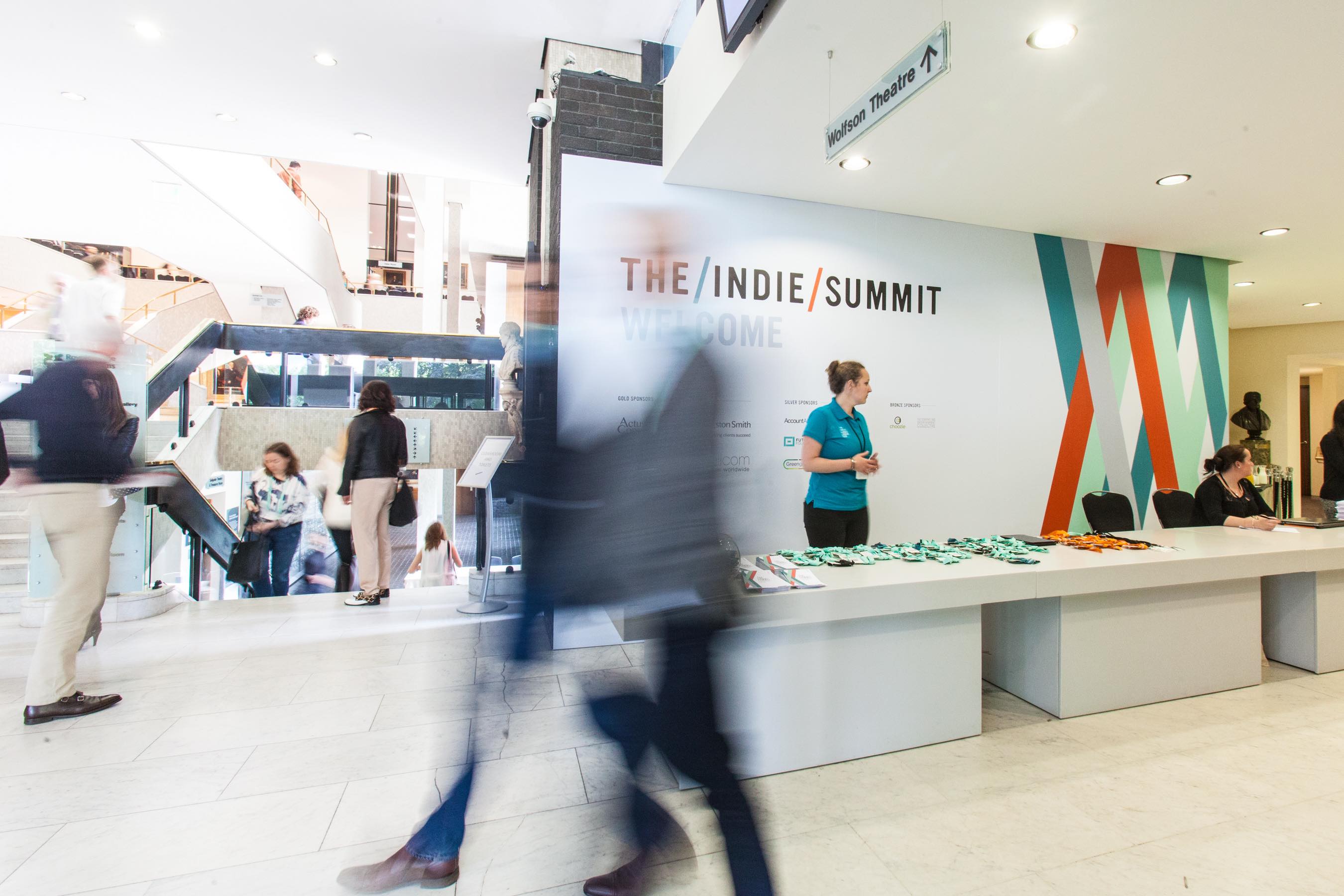 After the success of our first year, The Indie Summit is back by popular demand in 2017!
The Indie Summit is a large scale, global conference specifically designed for the leaders of independent marketing and communications agencies.
Who should attend?
The conference is invitation-only, for up to 300 participants. A minimum of 80% will be Agency Owners and Senior Directors. Other attendees will be speakers and invitees from companies with a legitimate interest in the independent agency sector.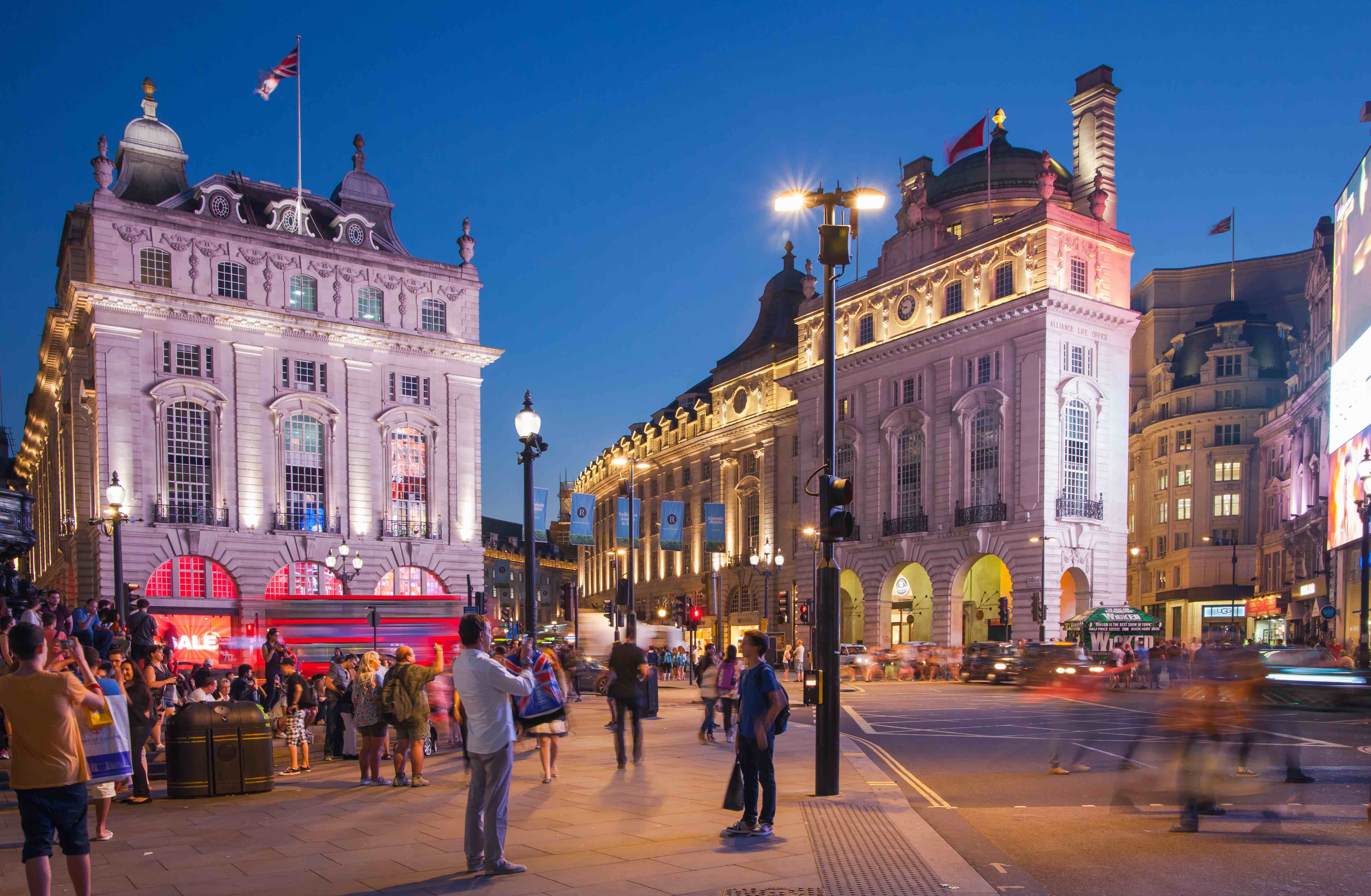 Conference content
The Summit will have three major elements:
Wednesday 14th June: a day of learning and sharing

Thursday 15th June: a day of inspiration

Over both days: plenty of opportunities for networking with other agency leaders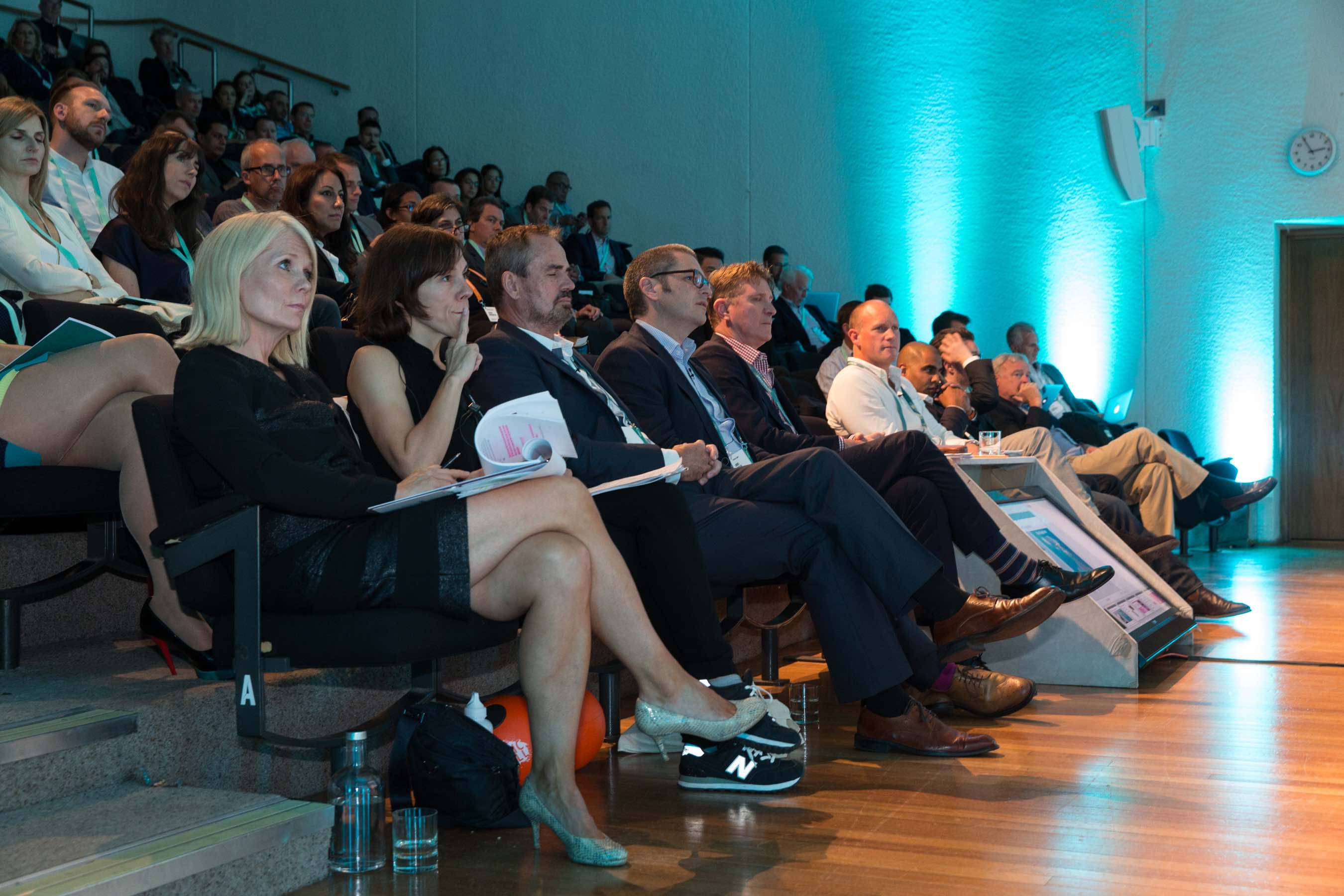 Conference agenda:
The Day of Learning and Sharing (Wednesday 14th June):
This day will cover topics of practical application for agency leaders, with presentations, panels and Q&A sessions, including: how world events and global trends are shaping the future of our industry
what clients want: the perspective of influential client-side marketing and communications leaders

the new skills needed, for a data-driven, digital / social / mobile age

new business acquisition: the best and latest techniques

finance: how to make your agency more profitable, and more valuable

talent: how to attract, retain and motivate the best, without paying twice the market rate

building your agency brand and reputation
The Day of Inspiration (Thursday 15th June):
This day will provide more 'big picture' thinking, for agency leaders to share with clients and staff, including: what it means to be independent: leading CEO's from different industry sectors discuss how they are meeting the challenges – and gaining the benefits
building a reputation: your clients' reputation, and your agency's

'the new world order': what we can all learn how today's new growth markets - China, India, Africa and Latin America

media heroes: how newsmakers and journalists are shaping our view of world events and society, in new and exciting ways

the human dimension: how to attract, retain and motivate talent - your most important asset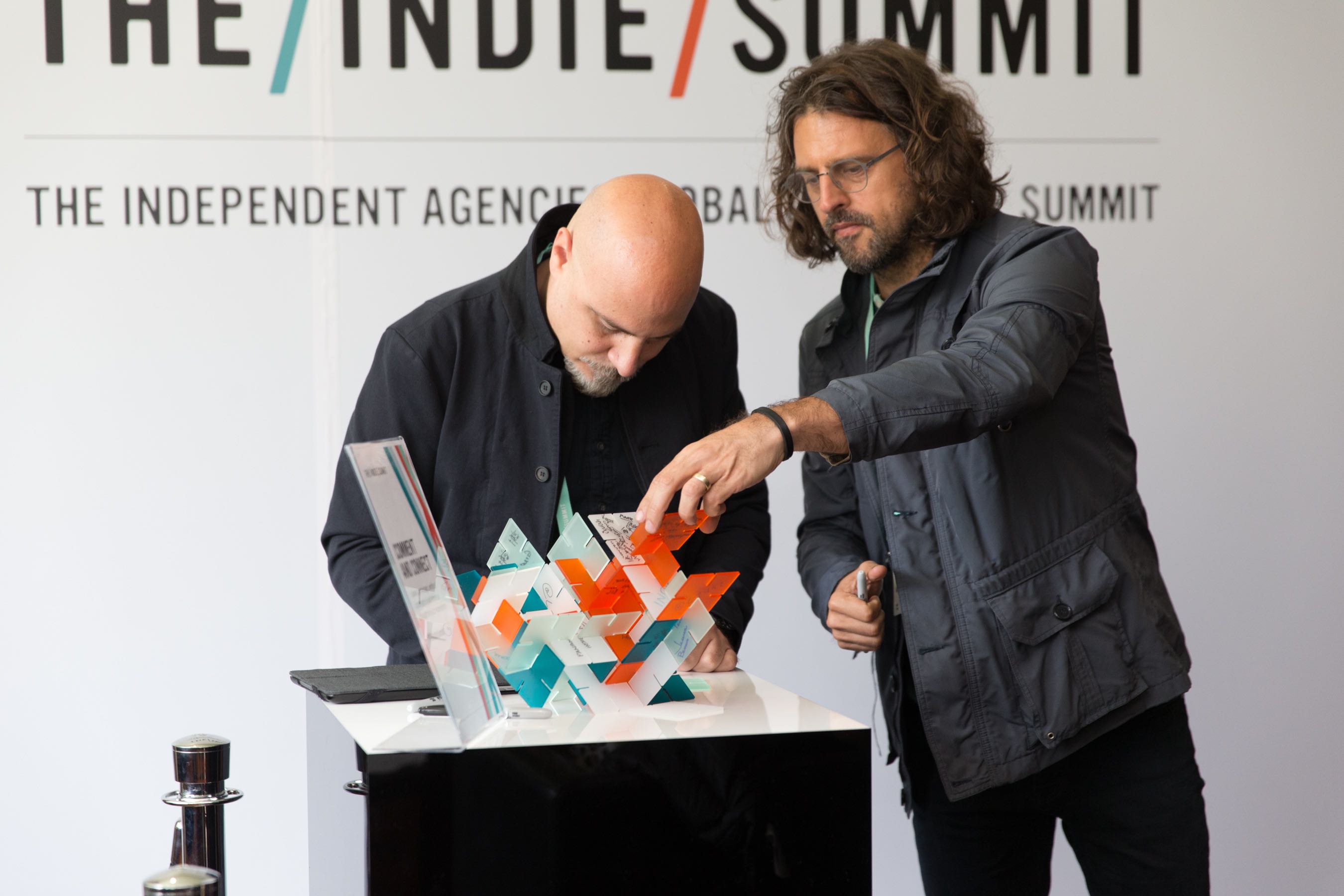 Networking opportunities
lunches and coffee-breaks with plenty of time to share experience, develop new contacts and make new friends

welcome cocktail on Tuesday evening: with the option of small-scale "curated dinners" with like-minded fellow delegates

optional early morning 'fitness programme' in Regent's Park (for those who like this kind of thing)

a formal (but not TOO formal) dinner on Wednesday – possibly with a light-touch awards element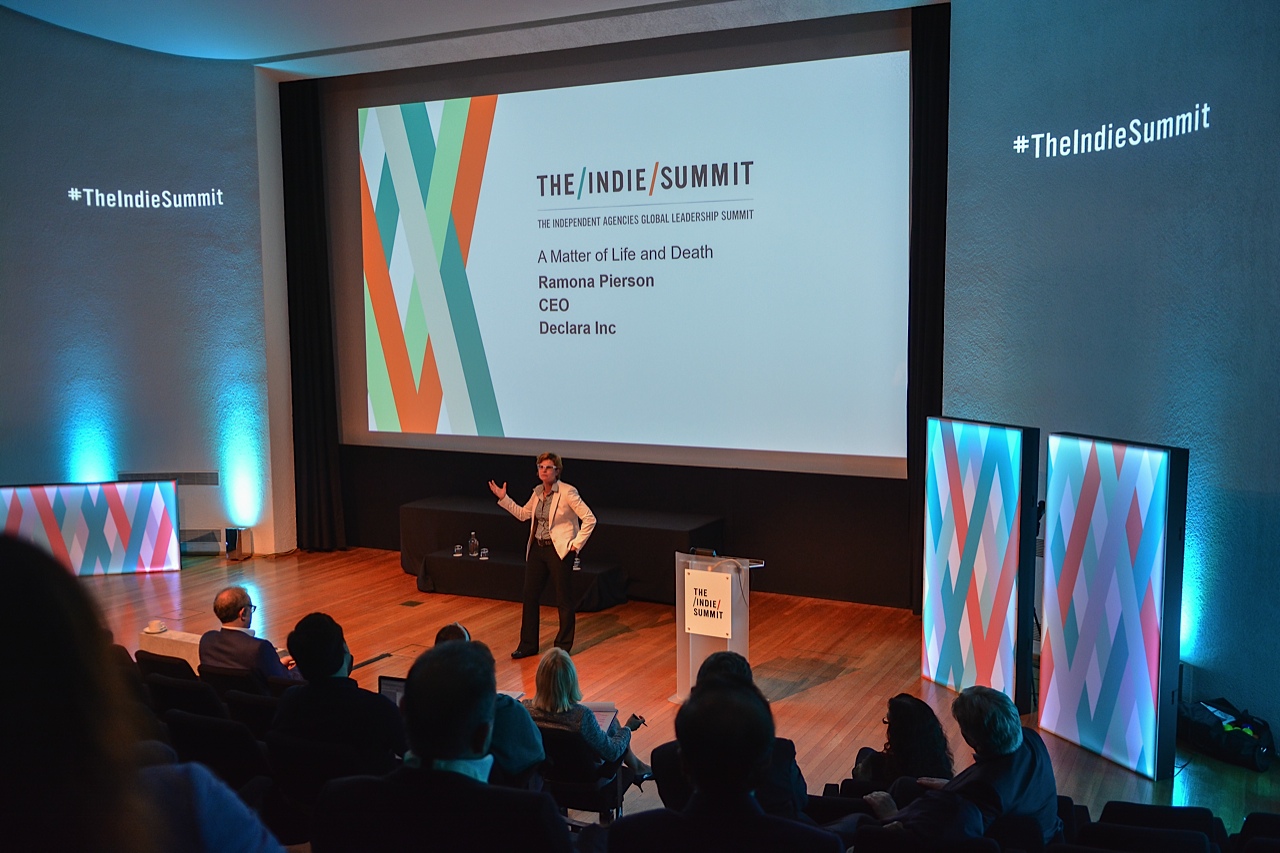 Speakers
Following feedback from our Lead Partner agencies across the world, speakers will be external experts rather than other agency delegates.
Speakers for The Indie Summit 2017 will be announced shortly.
Timing
The conference will open with a welcome cocktail on the evening of Tuesday June 13th; followed by two full conference days, Wednesday June 14th and Thursday June 15th.
This will allow delegates who wish, to also attend the Cannes Festival of Creativity (June 17-24). It's also close to midsummer day, a beautiful time of year to be in London!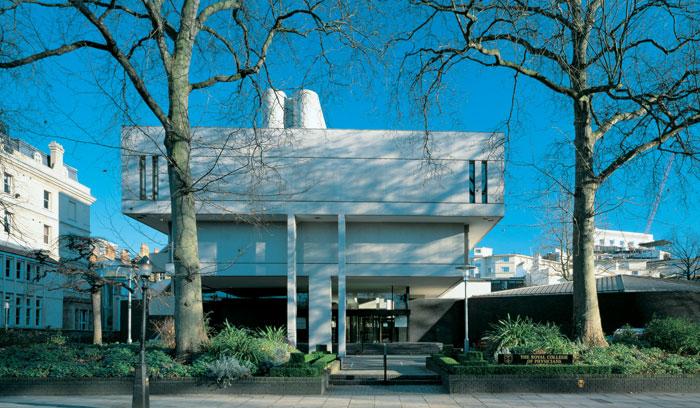 Venue
The Summit itself will take place at the Royal College of Physicians in Regent's Park, Central London: a short walk from London's West End entertainment district.
The Royal College of Physicians has an amazing tradition. Members over the past centuries have been responsible for many world-changing scientific discoveries. However, the current building, designed by Denys Lasdun, is modern, light and airy; and has state-of-the-art technology, including wifi and streaming capabilities. It's a great place to spend two days: a lot more characterful than a typical conference hotel.
Please note: the welcome cocktail, curated dinners, and the Group Dinner will take place at different locations. All registered delegates will be informed when these are confirmed, and will need to register separately for these.
The Indie Summit organizers
The Indie Summit is hosted by Thenetworkone Management Ltd, trading as thenetworkone: a world leading organization of independent marketing and communications agencies, working with more than eight hundred accredited agencies, in 109 countries worldwide.
We are pleased to be collaborating with two highly professional partners: Eventbrite, a leading international ticketing and delegate registration company; and Blueprint Partners, an experienced London-based event production and management agency (and a member of thenetworkone).
We are grateful for the support and advice of an informal committee of Lead Agency Partners, including leading independent agencies from Europe, North and South America, Asia and Africa.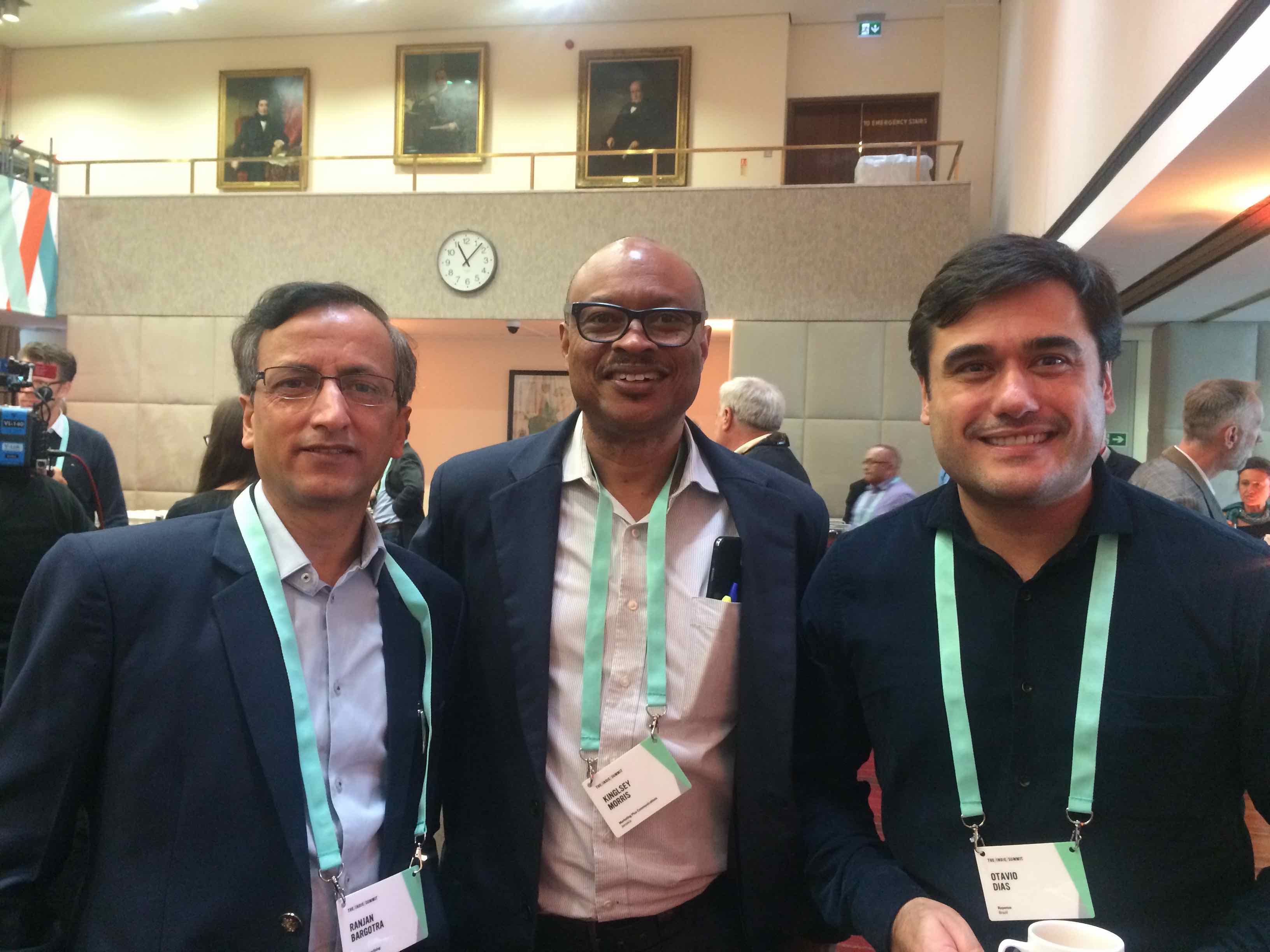 Cost
The cost for Agency Leader delegates will be £995.00. There are special rates for speakers, thenetworkone members and sponsors: if you are one of these, we will have advised you separately.
Costs exclude a small Eventbrite booking fee and also UK VAT (tax) which we are legally obliged to collect from you.
You may, in certain circumstances, be able to reclaim this tax from your local tax authorities.
You will receive a tax invoice from Eventbrite but if you require an additional invoice from us, please inform us (stephanie.geisler@thenetworkone.com) and we will issue one electronically. Please let us know your local VAT number or equivalent, if you have one. We regret we are unable to refund VAT payments or to offer tax advice.
The cost will include the welcome cocktail, all conference sessions, refreshments and lunch during the days.
Delegates may choose to attend the curated dinners on Tuesday evening and the group dinner on Wednesday evening, at additional cost. Details will be communicated separately.
There will also be an optional early morning outdoor Fitness Programme of approximately one hour, in Regent's Park, close to the Summit venue. This will be free of charge for all delegates who wish to participate.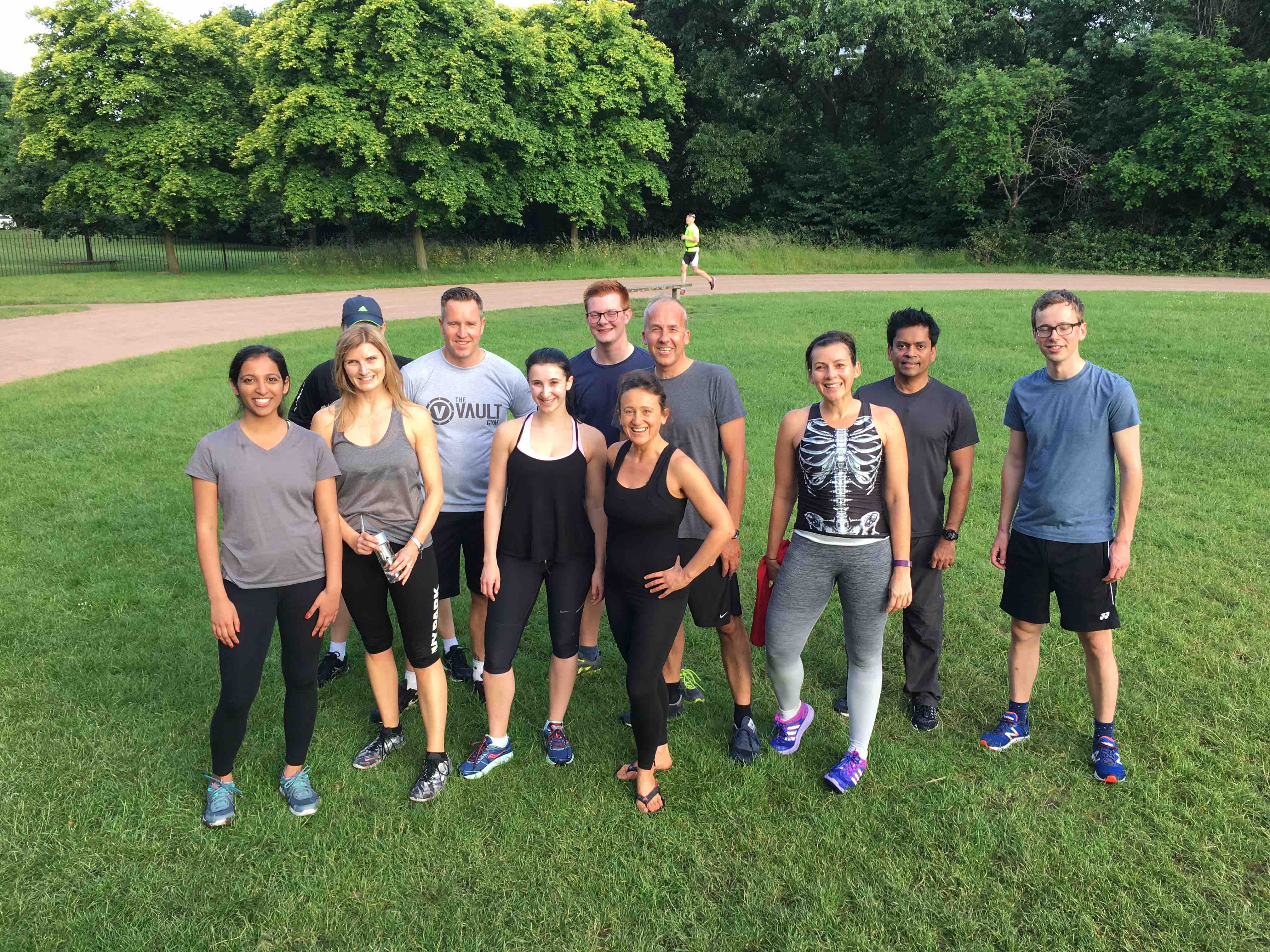 Accommodation
We are happy to advise on accommodation, but we ask delegates to make their own choice and bookings. Travel sites including Tripadvisor, Trivago and Expedia offer plentiful options at competitive prices.
Hotels at all price levels are easily available in central London, close to the conference venue. The Indie Summit delegates are entitled to discounted rates for a number of hotels nearby, including:
To find out more, please contact stephanie.geisler@thenetworkone.com.
Terms and conditions
Full conference payment is due at the time of booking and should be made via Eventbrite's secure credit card payment facility. No booking is confirmed until payment is received. Prices including Eventbrite's booking fee are as listed on the Eventbrite booking forms and exclude local taxes except where stated. Conference fees stated on our website exclude UK Value Added Tax which must also be paid unless your company is exempted. You may be able to reclaim VAT and we will provide a tax invoice on request. EU companies should provide their VAT or equivalent tax registration number for inclusion on the tax invoice.
In case you need to pay by any other means, please contact Stephanie Geisler at thenetworkone, stephanie.geisler@thenetworkone.com.
Agency delegate bookings may only be made by, or on behalf of Owners and Senior Directors of independent marketing and communications agencies. thenetworkone reserves the right to decline bookings if in our judgment the delegate does not meet these criteria. If any booking is declined, the delegate will be informed individually and a full refund made, within two weeks.
Speakers are advertised in good faith but thenetworkone cannot guarantee the appearance of any individual speaker. Thenetworkone reserves the right to make alterations to the Summit program content.
Refunds are at the absolute discretion of thenetworkone and will normally only be offered in the event of the cancellation of the event, due to unavoidable reasons outside our control. In case of cancellation of the event for any reason, thenetworkone's liability will be limited to the money received by thenetworkone from registered delegates, directly or via Eventbrite. However, a substitute delegate of similar seniority may attend the conference in place of the booked delegate, at no additional cost, subject to written confirmation provided by you and acknowledged by thenetworkone.
You will receive a paper ticket to download and print. Please bring this with you to the conference, to speed your registration. In case you lose it or have problems printing it, please also bring photo ID for registration. Admission will be by delegate badge only, which you will receive when you register at the conference venue. Badges are valid for the named delegate only and must be worn at all times during the Summit. Thenetworkone reserves the right to refuse admission to any delegate who cannot provide evidence of registration.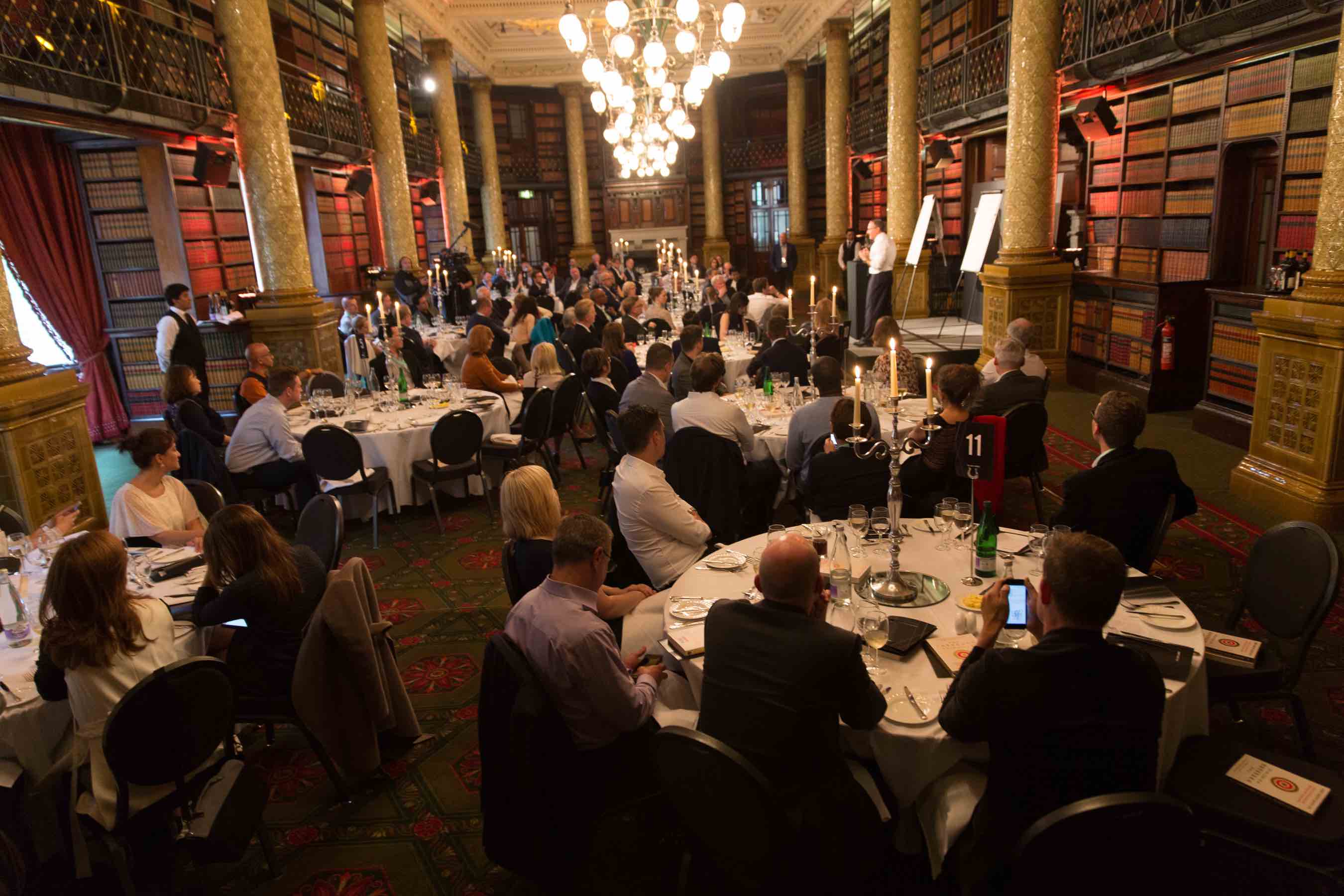 Frequently asked questions
How many people from my agency can attend?
We anticipate that most agencies will be represented by one or two Owners or Senior Directors.
Are substitutes allowed?
If you have registered for the event and are unable to attend, please let us know. We can accept a substitute from your agency, providing he or she is also a senior director of the agency.
There is no right to a refund except in case of the cancellation of the event, although thenetworkone may attempt to re-sell places to delegates who cannot attend, less an administration charge, if there is a waiting list.
Is there an advantage to booking early?
YES. WE RECOMMEND YOU BOOK NOW. Places are limited to 300 by the size of the conference theatre and we expect that the event will sell out.
Each member agency of thenetworkone is guaranteed at least one delegate place, providing you book and pay by 15th January. After this date, applications will be accepted on a "first come, first served" basis.
Do I need to register separately for optional networking events?
Yes. These include all evening and early morning events taking place outside the main conference venue, the Royal College of Physicians. Some events are free to registered delegates and some are offered at additional cost, but you will need to register for all of them via Eventbrite. Numbers may be limited and if so, places will be allocated on a first come, first served basis.
Transportation and Parking
The Royal College of Physicians is located at 11 St Andrew's Place, Regents Park, London NW1 4LE:
https://goo.gl/maps/mkw4xgJQH542
This is:
3 to 5 minutes walk from Regent's Park and Great Portland Street underground stations; and ten minutes walk from Warren Street underground station. It is a 5 to 15 minute taxi ride from Euston, Marylebone, Paddington, Kings Cross or St Pancras (Eurostar) main line railway stations.

Approximately 1 hour from any of London's main airports: Heathrow, Gatwick and Stansted. It is usually faster – and always less expensive – to take rail links into central London, before taking a taxi. London also has Uber.

There is no car parking on site, but public car parks are available within walking distance.
What if I need a visa to visit the UK?

We advise that all delegates who will need a visa to visit the UK apply as soon as possible, and before purchasing a delegate pass. Refunds will not be given to delegates who do not have a visa. If you need a letter of invitation from thenetworkone, we will be happy to provide this on request. Please contact Stephanie Geisler at thenetworkone: stephanie.geisler@thenetworkone.com or +44 (0)207 240 7117.
What about accessibility?
The RCP offers step-free access possibilities to all areas of the building.
There is limited car parking for disabled visitors, but this must be arranged in advance with the RCP. Call +44 207 935 1174.
What if I have special dietary needs?
Lunches and refreshment breaks will include vegetarian options. If you have any other special dietary needs, please let us know and we will advise whether the RCP can accomodate these.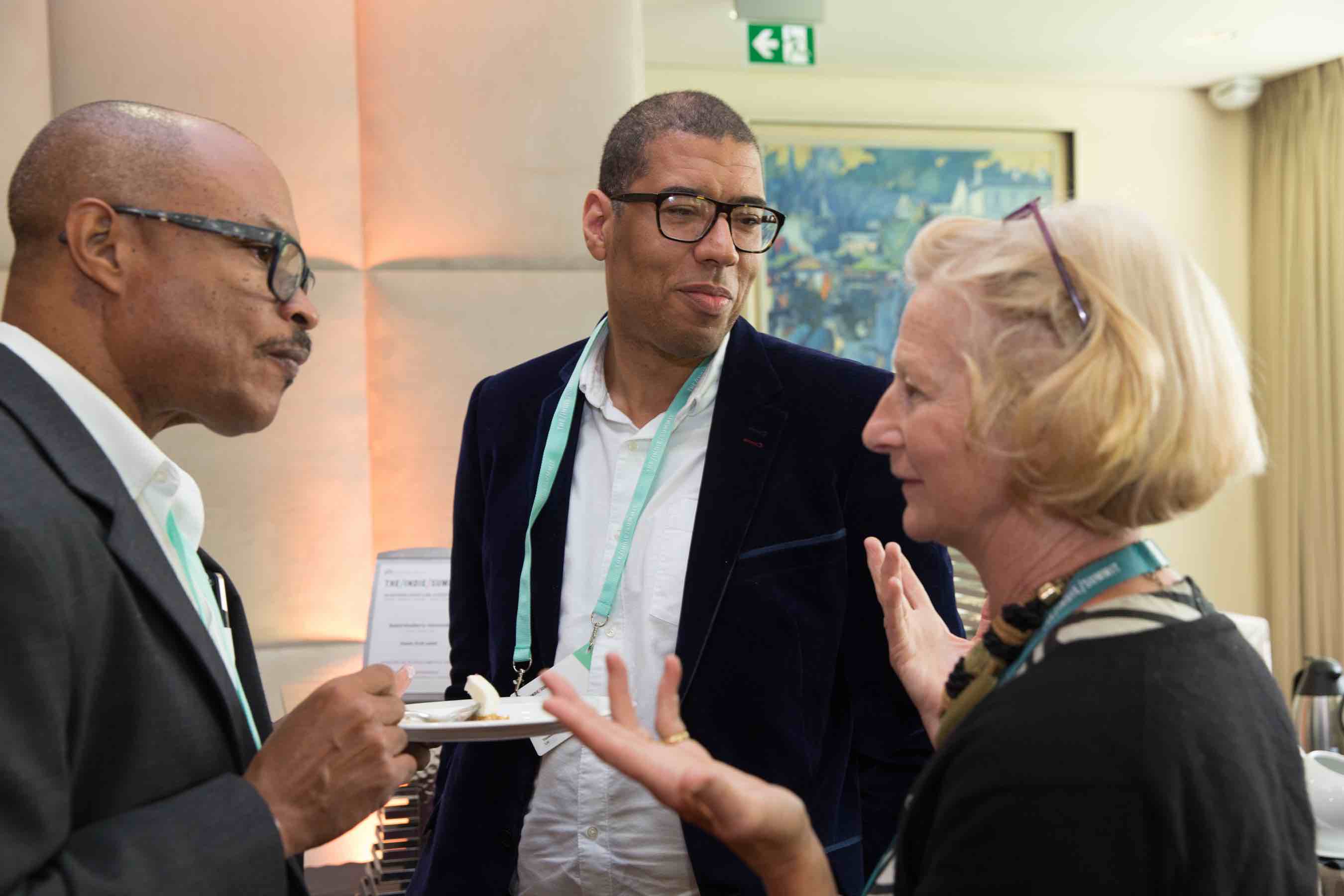 Additional questions about the event
For any questions BEFORE you book your place, please contact Stephanie Geisler at thenetworkone: stephanie.geisler@thenetworkone.com or +44 (0)207 240 7117.
For any questions AFTER you book your place, please contact Pru Colecchia at Blueprint Partners: pru.colecchia@blueprintpartners.com or +44 (0) 208 875 8667.