Description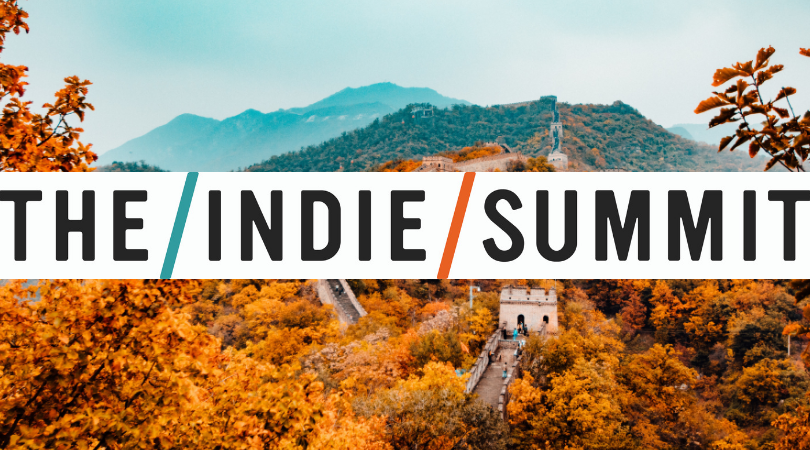 The Indie Summit 2019
Date: 8th - 10th May 2019
Location: The Rosewood Hotel
Address: Jing Guang Centre, Hujialou, Chaoyang District, Beijing 100020, PRC, China. Click for map.
---
After three successful years in London, the Indie Summit will move to Beijing, China, in 2019.
Why? Because the Indie Summit is a global event. It's about the changes and global trends which affect all of us, all over the world. Europe and the US still drive a lot of global business – but we all know, we are living in the "Asian century."
60% of the world's population lives in Asia – 30% in China and India alone.
Right now, the momentum is with China. It's not only a huge and critical market for many of your clients. It's also the source of many game-changing initiatives and advances in marketing and communications technology. Many leading figures from the companies involved, will be speaking at the Indie Summit 2019 – together with our usual world-class line-up of speakers from Europe, Asia, Africa and the Americas.
Please join us to learn, share and exchange ideas together, in the most influential world city of the next ten years.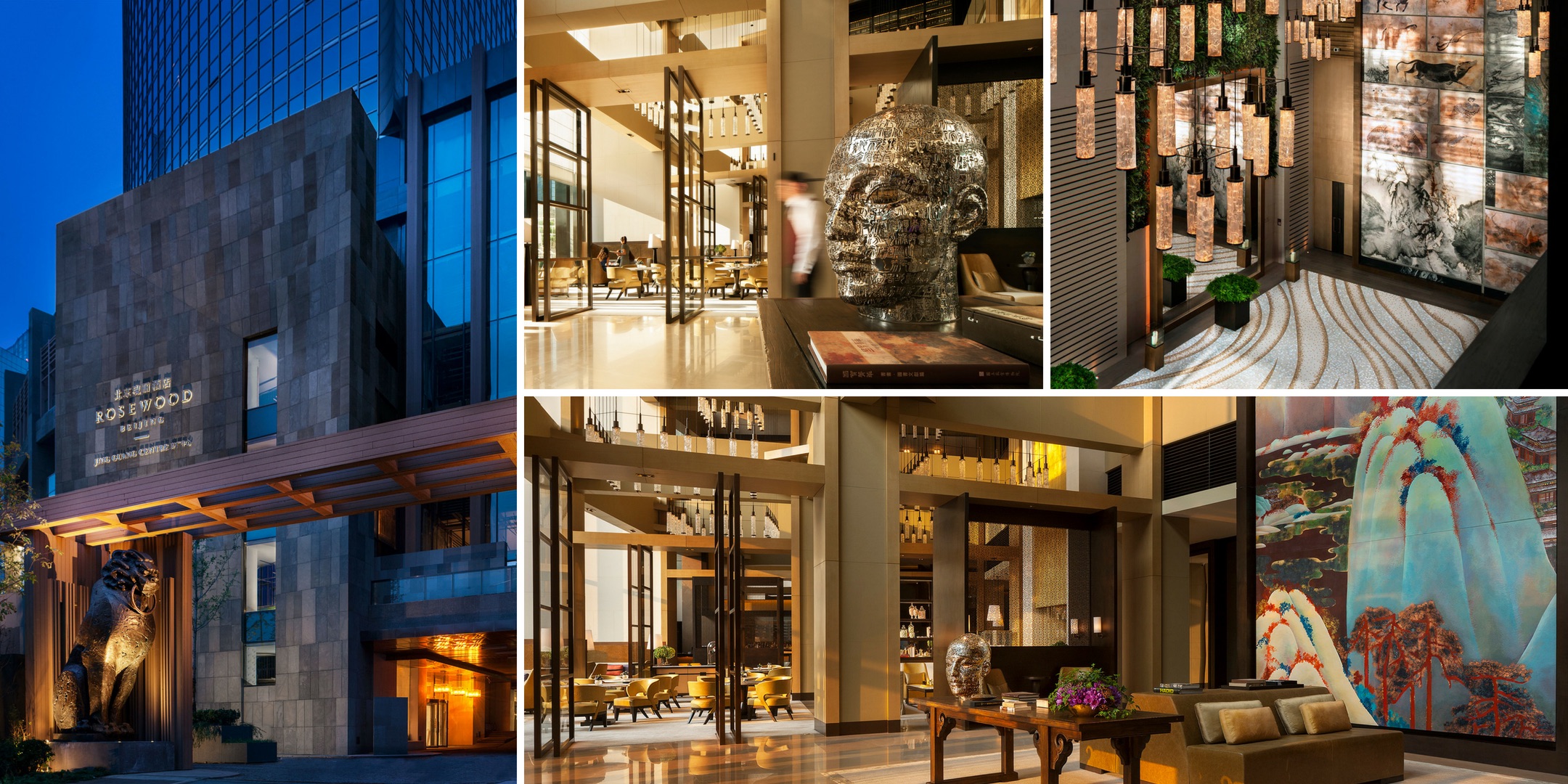 What will happen?
Two days of learning, sharing inspiration and networking, with world class expert speakers and the leaders of independent agencies from all around the world. Click here for a look at the 2018 Summit in London.
Where will it be - and where can I stay?
We hope you will find time to explore Beijing – The Forbidden City, the Great Wall of China, the Summer Palace... but everyone has told us, in Beijing it's best to hold a conference in a hotel.
So the conference itself, and the evening networking events, will all take place at the Rosewood hotel.
This includes:
- The two day conference programme on Thursday 9th and Friday 10th May
- A welcome cocktail and first-night dinner on Wednesday 8th evening in the hotel's award-winning "Country Kitchen" restaurant, featuring specialities from Northern China
- A gala dinner in the hotel ballroom on Thursday evening featuring the best of what the hotel has to offer
Right now, the Rosewood is THE most talked about new hotel in Beijing. Super-comfortable accommodation, the latest technology, the best food.. an experience in itself.
And thanks to friends in China, we have negotiated a very advantageous rate for accommodation. So please – unless you live in Beijing, do stay at the hotel. Check the accommodation page for more details.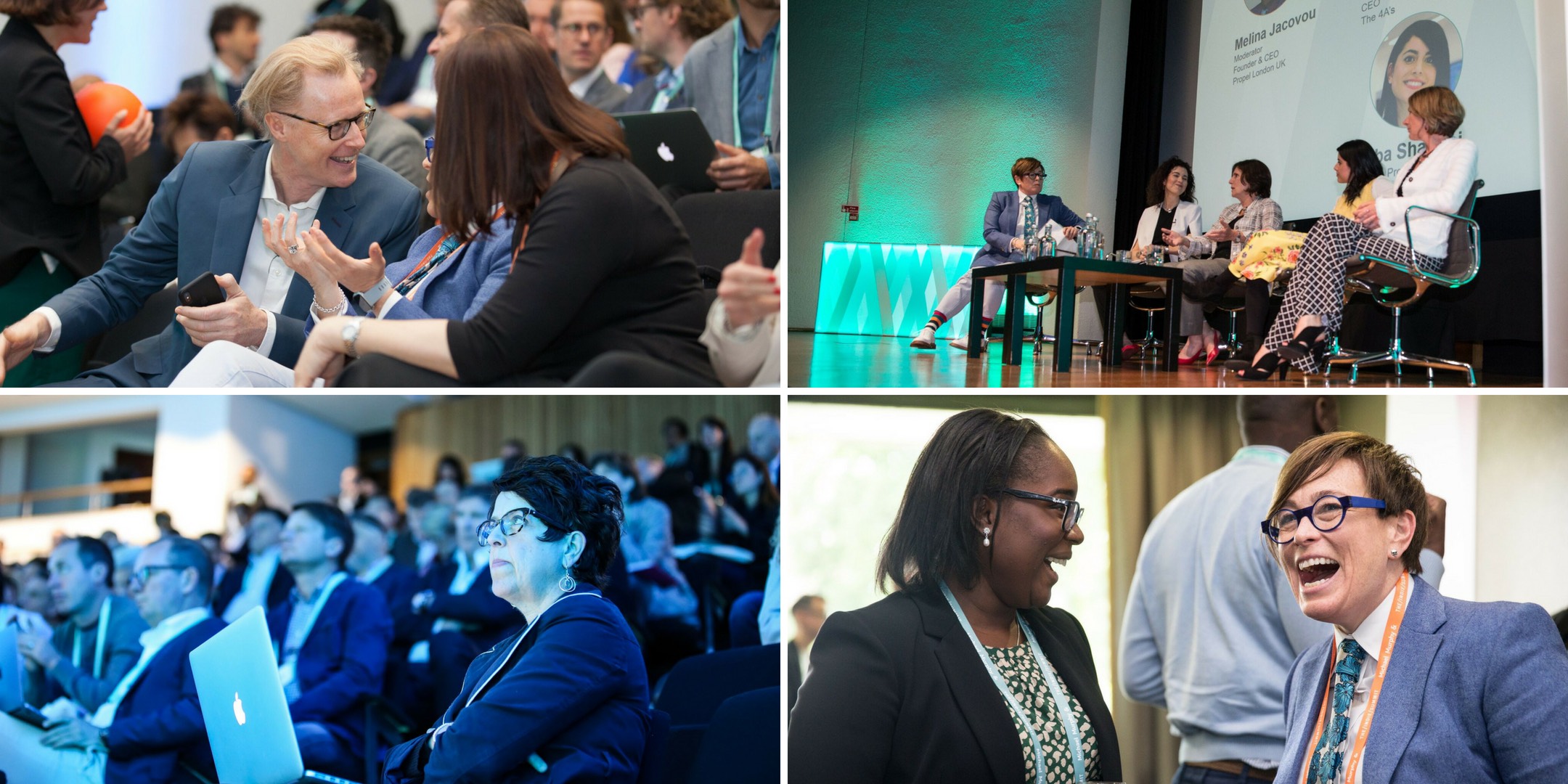 Registration
PLACES ARE LIMITED: RESERVE YOURS TODAY
The Indie Summit is exclusively intended for agency leaders and a limited number of other invited guests, with a legitimate interest in the independent agency sector.
A minimum of 80% of places are reserved for the Owners, CEO's and Senior Directors of independent marketing and communications agencies.
The cost will be £1695 GBP and will include the full two day conference PLUS the evening networking events. Members who book before 30th November 2018 are entitled to a £300 GBP reduction on this rate of £1695 GBP. Please contact stephanie.geisler@thenetworkone.com for a discount code.
The rate we have negotiated with the hotel assumes most delegates will also stay at the hotel for at least 2 nights. We will provide an exclusive link for you to book your accommodation at the special negotiated cost of CNY 1700 plus local tax per night for a deluxe room, for the nights of 8th and 9th May. (The rate will also be available before and after these dates, subject to the hotel's availability.)
If you choose not to stay at the Rosewood for any reason, please let us know, as we will need to apply an additional charge of £250 GBP to your booking, to cover the increased fee we will need to pay to the hotel.

If you are a permanent resident in Beijing, please contact stephanie.geisler@thenetworkone.com before booking your place, as special arrangements will apply.
Agenda & Speakers
Speakers for The Indie Summit 2019 will be announced soon. Meanwhile, click here for a reminder of the amazing people who spoke at the Indie Summit 2018. If you'd like to hear what they said, we'll send you a link to hear them again.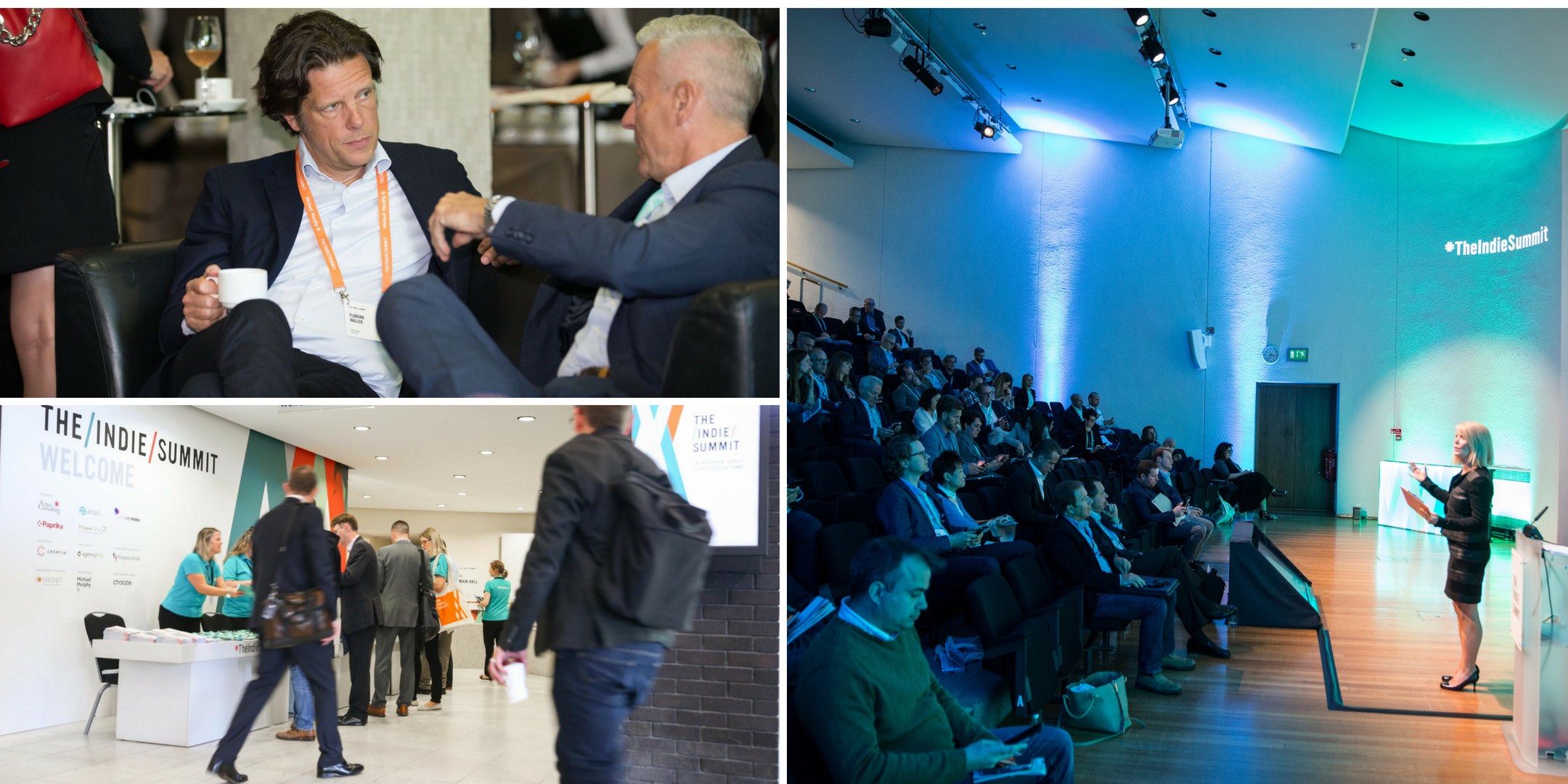 Networking


Participants at previous summits have all told us that the opportunity to meet and share experiences with leaders of other independent agencies from around the world, is one of the most important and rewarding aspects of any Indie Summit.
Business relationships are established, friendships and partnerships are formed in a uniquely friendly atmosphere.
This year there will be the added bonus of meeting some of our wonderful agency leaders from China. As the Asians say – "same-same but different!"
If you are travelling with partners and (adult) family members, they are very welcome to join the evening events, especially the Gala dinner on Thursday evening.
If you are staying before and after the conference, we'll be happy to recommend tourism activities and to hook you up with other conference delegates if you'd like company!
Accommodation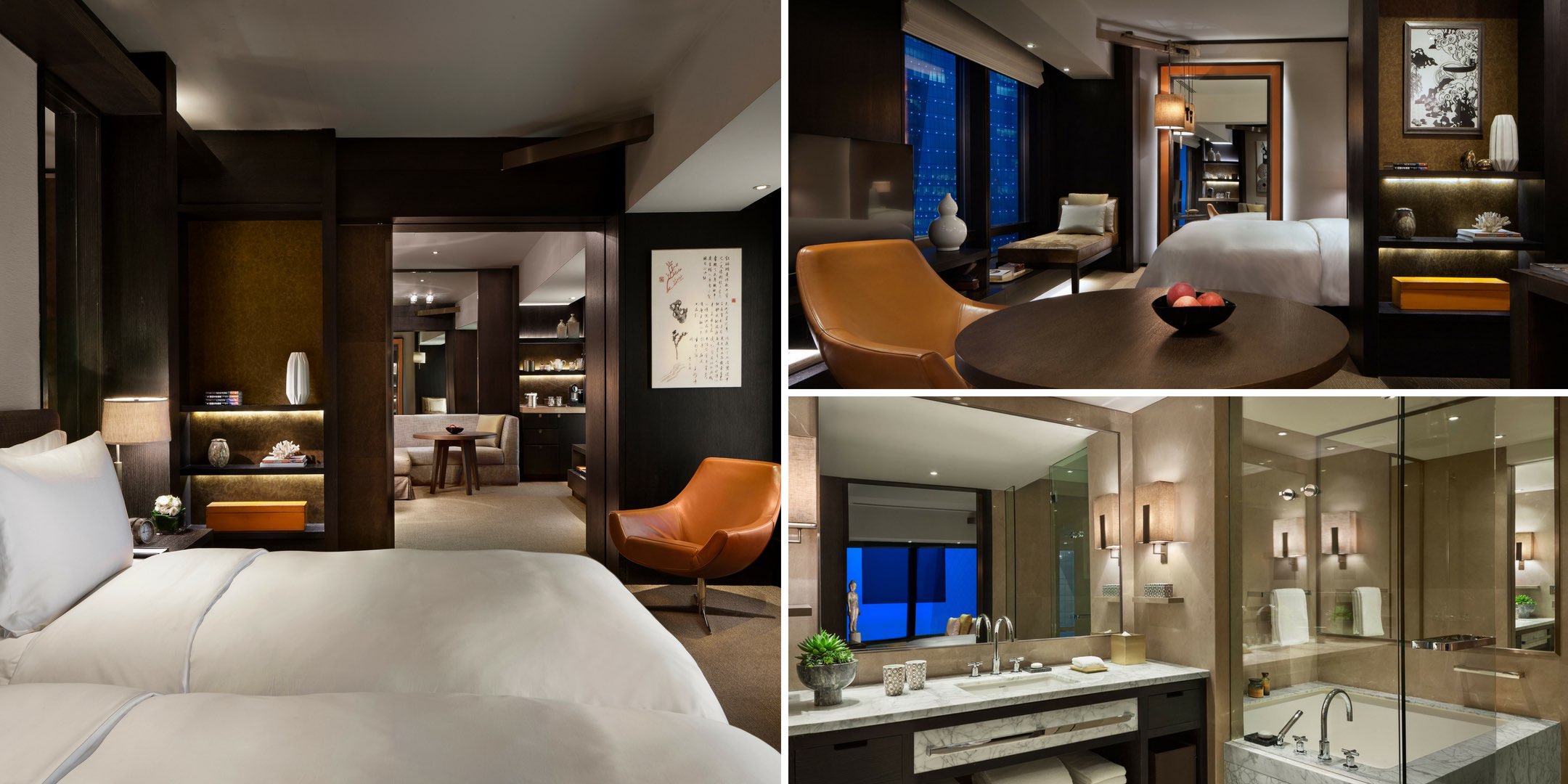 The venue for all the official conference activities and accommodation will be the Rosewood Hotel in Beijing, a stunning fusion of Chinese and Australian design, described by the London Daily Telegraph as "a cut above everywhere else in Beijing."
The hotel is situated in the fashionable Chaoyang district, centrally located but with easy access out to the airport, and a short taxi ride from major Beijing locations like the Forbidden city and Tienamen Square.
We have negotiated obtained a special rate for The Indie Summit participants, of CNY 1700 plus local tax per room per night for a deluxe room. At current exchange rates this is around US$ 250, or 215 Euros, or GB£ 190 a discount of 42% on the hotel's rack rate. If you choose to upgrade to more expensive room, this will also be available with a similar discount.
If you stay a day or two either side of the conference, you can get the same rate, subject to the hotel's room availability. It's a very good deal!
This rate is only available with a special link which we will send to you as soon as you book your delegate place. If you are travelling with family or other companions, the discount can be applied to their accommodation also.
If you have any questions, please contact thenetworkone on +44 207 240 7117 or email Stephanie.geisler@indiesummit.net.
"The Rosewood is one of the capital's classiest lodgings, and a cut above everywhere else in Beijing. Chic guestrooms, on-trend restaurants and fabulous facilities are backed up by obsessive attention to detail – from the intriguing in-room book selection to the staff's designer uniforms." – Daily Telegraph, UK
"If it is calm amid the hustle and bustle of Central Beijing you seek, then look no further than Sense spa. The relaxing treatments are just the tonic after a long day, and luxurious touches like bamboo linen (delightfully soft on the skin) are found throughout the serene space. The more active will enjoy the gym kitted out by Technogym, the yoga studio and the almost 80-foot-long pool." – Forbes Travel Guide, USA
"staff are unfailingly friendly.. a bevy of chefs guide you through the local cuisine" – Mr and Mrs Smith, UK
"No 1 hotel in China" – Conde Nast Traveller, Readers' Choice Awards 2017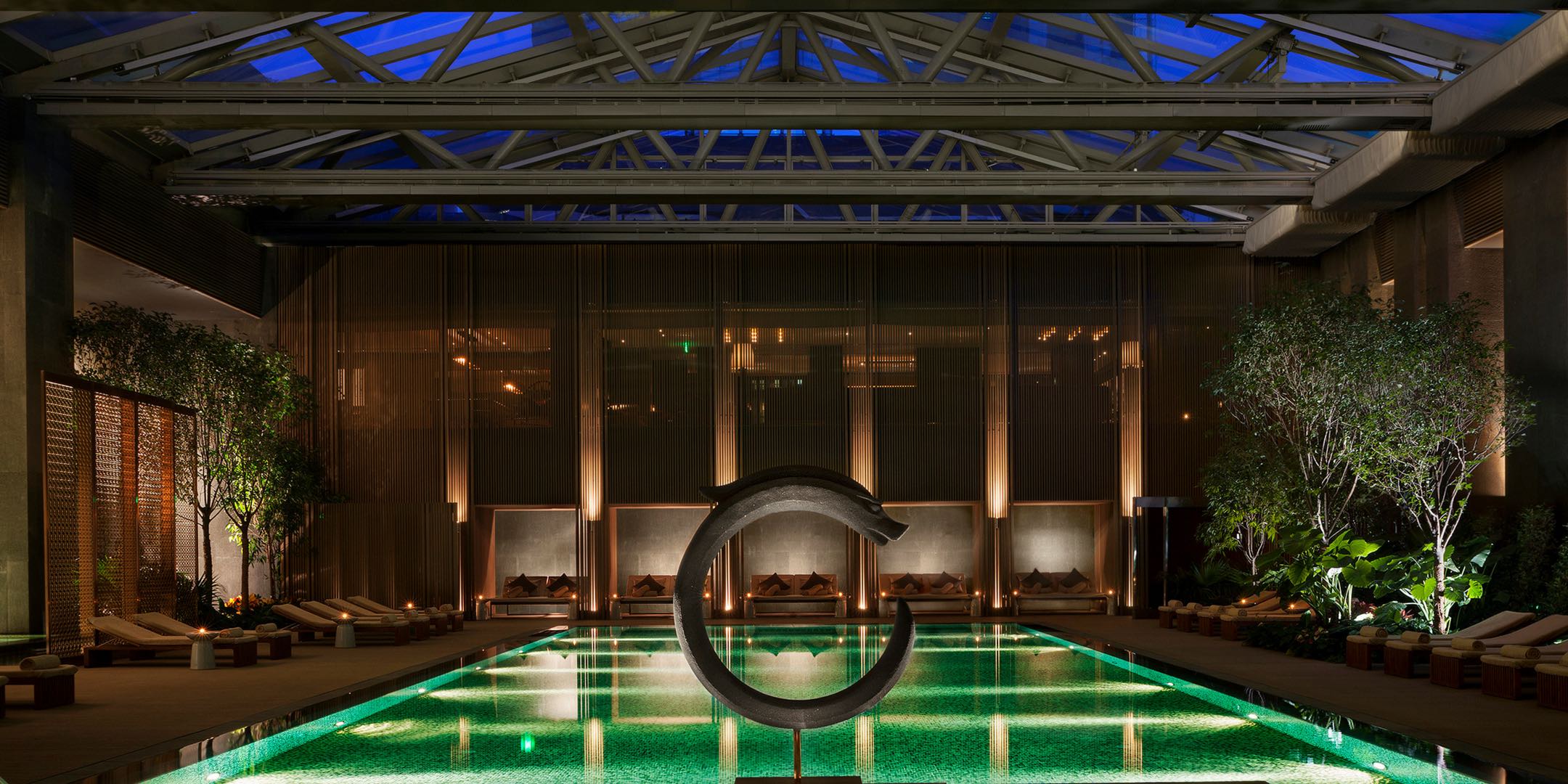 Information


Full conference payment is due at the time of booking and should be made via Eventbrite's secure credit card payment facility. No booking is confirmed until payment is received. Prices include Eventbrite's booking fee are as listed on the Eventbrite booking forms and exclude local taxes except where stated.


In case you need to pay by any other means, please contact Stephanie Geisler at thenetworkone: stephanie.geisler@indiesummit.net


The cost will include all conference sessions, lunches and other refreshments, the welcome cocktail and dinner on Wednesday evening and the gala dinner on Thursday evening.


Accommodation should be booked directly with the hotel, using the discount code which we will supply to you as soon as you have booked your conference place.
Agency delegate bookings may only be made by, or on behalf of Owners and Senior Directors of independent marketing and communications agencies. thenetworkone reserves the right to decline bookings if in our judgment the delegate does not meet these criteria. If any booking is declined, the delegate will be informed individually and a full refund made, within two weeks.
Speakers are advertised in good faith but thenetworkone cannot guarantee the appearance of any individual speaker. Thenetworkone reserves the right to make alterations to the Summit program content.
Refunds are at the absolute discretion of thenetworkone and will normally only be offered in the event of the cancellation of the event, due to unavoidable reasons outside our control. Please note also, information below about visas. In case of cancellation of the event for any reason, thenetworkone's liability will be limited to the money received by thenetworkone from registered delegates, directly or via Eventbrite. However, a substitute delegate of similar seniority may attend the conference in place of the booked delegate, at no additional cost, subject to written confirmation provided by you and acknowledged by thenetworkone.
You will receive a paper ticket to download and print. Please bring this with you to the conference, to speed your registration. In case you lose it or have problems printing it, please also bring photo ID for registration. Admission will be by delegate badge only, which you will receive when you register at the conference venue. Badges are valid for the named delegate only and must be worn at all times during the Summit. Thenetworkone reserves the right to refuse admission to any delegate who cannot provide evidence of registration.


Visa
Most visitors to China will require a visa. It is recommended to apply for a visa up to three months before the date of your intended entry into China. The application process is simple, but do not leave your application too late. If you require an invitation letter, thenetworkone will arrange this on request.
If you apply in good time but are refused a visa for any reason, we will refund your delegate fee, providing you let us know at least one month before the start date of the conference.


The Indie Summit organisers


The Indie Summit is hosted by Thenetworkone Management Ltd, trading as thenetworkone: a world leading organization of independent marketing and communications agencies, working with more than 1,200 accredited agencies, in 109 countries worldwide.
Once again, we are pleased to be collaborating with two highly professional partners: Eventbrite, a leading international ticketing and delegate registration company; and Blueprint Partners, an experienced London-based event production and management agency (and a member of thenetworkone).


Frequently asked questions
How many people from my agency can attend?
We anticipate that most agencies will be represented by one or two Owners or Senior Directors. However, agencies may send additonal Senior delegates if they wish.
Are substitutes allowed?
If you have registered for the event and are unable to attend, please let us know. We can accept a substitute from your agency, providing he or she is also a senior director of the agency. There is no charge for this.
What is your policy on refunds?
There is no right to a refund except in case of the cancellation of the event or in case of the refusal of a visa, up to one month before the start of the conference. Thenetworkone may attempt to re-sell places to delegates who cannot attend, less an administration charge, if there is a waiting list.
Is there an advantage to booking early?
YES. WE RECOMMEND YOU BOOK NOW. Places are limited by the size of the conference theatre and we expect that the event will sell out.
Each member agency of thenetworkone is guaranteed at least one delegate place, providing you book and pay by 30th November 2018.
After this date, applications will be accepted on a "first come, first served" basis at the regular price of £1695 GBP.
Do I need to register separately for the networking events?
No - the cost will include all conference sessions, lunches and other refreshments, plus the welcome cocktail and dinner on Wednesday evening and the gala dinner on Thursday evening.
What if I have special dietary needs?
Please let us know when booking and we will inform the hotel accordingly.