The Indie Summit is the only international conference designed for leaders of independent agencies from all communications disciplines.
About this event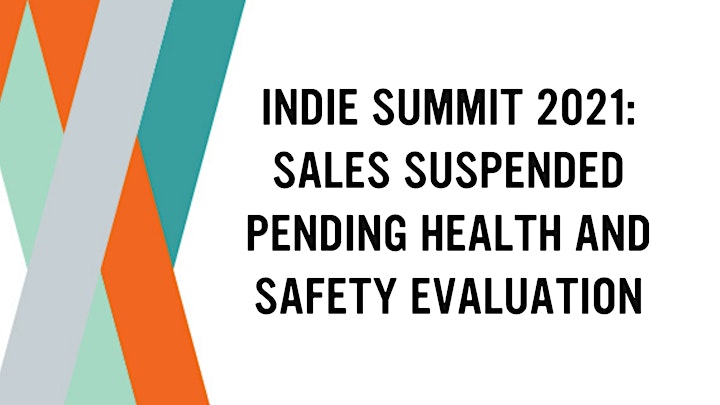 Dear all
Like everyone, we have been monitoring Covid-19 developments closely; and consulting frequently with our conference venue, the Royal College of Physicians (RCP) in London.
It is now clear that the Indie Summit cannot take place in May 2020, as scheduled.
So we have decided to move the Indie Summit to H1 2021.
Subject to contractual agreement with our venue – and a reality check with our speakers, sponsors and other essential stakeholders – the next Indie Summit will take place on May 26th and 27th 2021.
We have already checked with our amazing line-up of speakers and ALL except one have confirmed their availability for these dates. So we are back on track and – big drum roll:
Tickets are on sale now.
Why book so early?
First, it will help us. There are some costs we have already incurred and we may very soon be asked to pay a new deposit to reserve the space. Our finances are sound, but we need to watch cashflow carefully, like everyone else.
Second, we would like to show our appreciation in a tangible way.
If conditions allow, we will hold a mini-Summit in October 2020 – like the Indie Forum which we held last October. And we will offer a FREE place at the mini-Summit, for every person who buys a ticket to the main Summit now. We will make 50 free places available – first come, first served.
In case you cannot make it to the mini-Summit, we offer the alternative of a free entry to the 2020 Indie Awards. Entries will open in June.
And meanwhile:
For now, we hope you appreciate our webinars and our weekly newsletter updates. If you are not receiving these and would like to, please email stephanie.fox@thenetworkone.com and we will add you to our mailing list.
For any other questions about the Indie Summit, please contact julian.boulding@thenetworkone.com.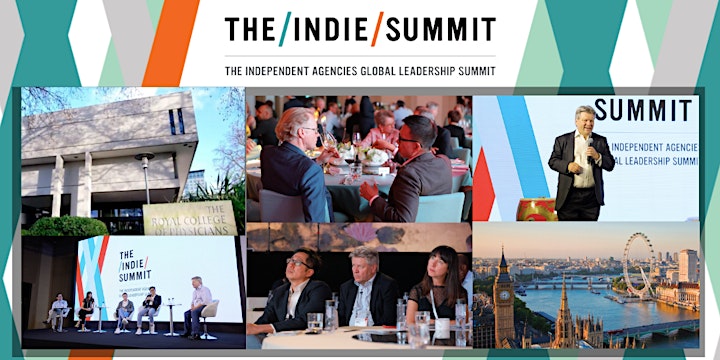 The Indie Summit 2021
Welcome party: Tuesday 25th May 2021, 18.00
Conference: Wednesday 26th & Thursday 27th May 2021
Location: The Royal College of Physicians, 11 St Andrews Pl, London NW1 4LE, U.K. Click for map.
About
Following a spectacular success in Beijing last May, the Indie Summit will return to the Royal College of Physicians in London in 2021.
The 2021 Summit will once again feature a world class line-up of speakers and panellists, offering insight, learnings and inspiration – all designed specifically around the needs and interests of independent agency owners and leaders.
The Summit will begin with an optional workshop, followed by a welcome cocktail and dinner on Tuesday 25th May. It will continue with two full day programs on Wednesday 26th and Thursday 27th, 2021.
Speakers
We are very excited to confirm that Marissa Orr will be our headline speaker at the Indie Summit 2021. Marissa is the author of one of this year's most thought-provoking business books, 'Lean Out.' Marissa revisits the themes of Sheryl Sandberg's 'Lean In', with a contemporary approach to how the leaders of today's communications companies and agencies can enhance the value of their businesses, and their contribution to society, by rethinking their expectations of staff and co-workers. 60% of most agencies costs are related to people, and Marissa has something extremely refreshing and valuable to say to every independent agency leader.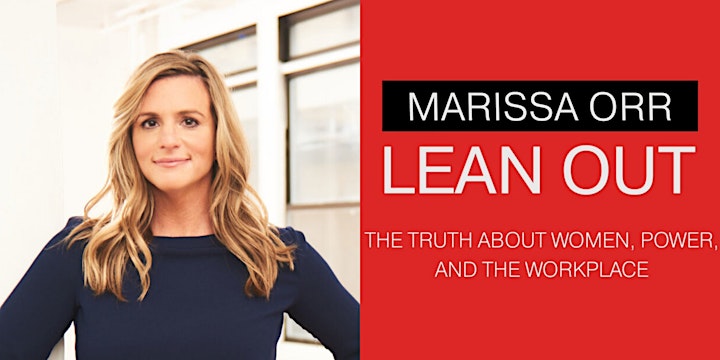 Other speakers will include:
Please check our website for further speaker announcements: www.indiesummit.net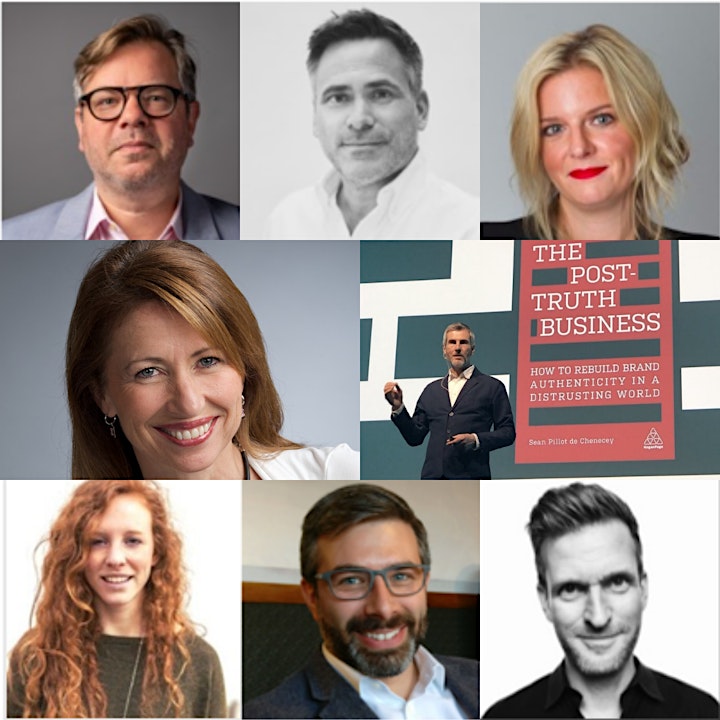 Pre-Conference Event:
Velocity Leadership™ Boot Camp
Date: Tuesday May 19th 2020
Time: 11.00 – 16.00
Location: Venue close to the RCP, where the Indie Summit will be held
About this workshop:
Today, leaders experience an unprecedented amount of change. The role is not only challenging, but constantly evolving. Agency owners need to know how to lead through complexity and find new ways forward. But how?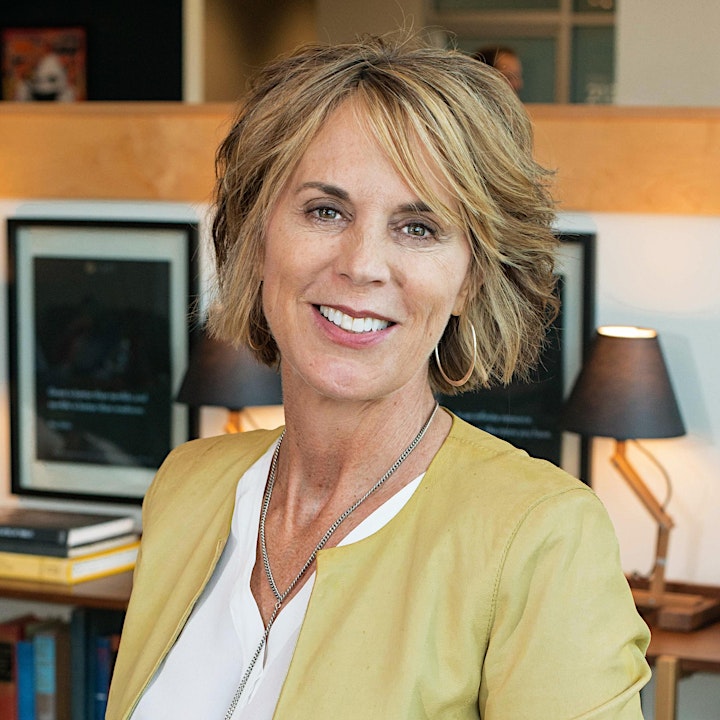 We're delighted to announce that Elise Mitchell will be holding a Leadership Boot Camp on 25th May, exclusively for delegates of the Indie Summit. Elise Mitchell is one of the most inspiring, dynamic leadership coaches we know. She's been CEO of three companies, including her own award-winning agency, Mitchell Communications Group, which she recently sold to Dentsu. Elise has also served as President of ICCO and is the author of the best-selling leadership book, "Leading Through the Turn". Now, Elise is a leadership coach, sharing her secrets of success with other agency leaders. Click here to learn more about Elise.
This optional extra workshop will equip delegates with critical leadership skills using the power of neuroscience and proven business strategies. It will be the perfect kick off for Indie Summit delegates arriving in London on Wednesday.
Cost:
• £495 for a member price plus VAT & fees
• £545 for non-member price plus VAT & fees
Who should attend
The invitation-only conference hosts up to 150 participants. A minimum of 80% will be Agency Owners and Senior Directors. Other attendees will be speakers and invitees from companies with a legitimate interest in the independent agency sector.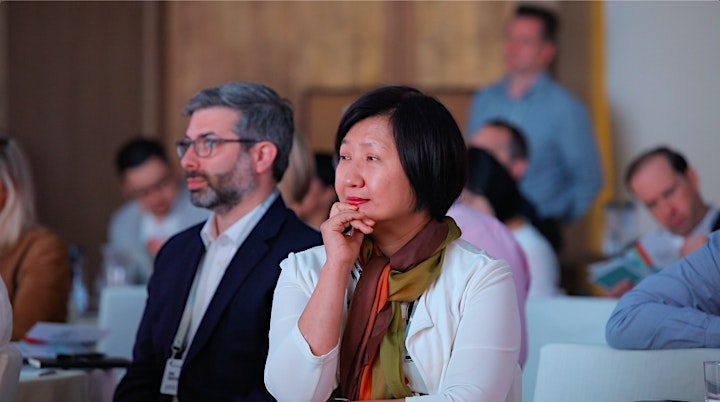 Timing
The Indie Summit will open with a complimentary welcome cocktail on the evening of Tuesday 25th May, generously hosted by Moore Kingston Smith. This will be the perfect way to meet fellow delegates for the first time in an informal setting before the Summit starts the following morning.
Address: Charlotte Building, 17 Gresse Street, W1T 1QL. Click for map.
Two full conference days will follow on Wednesday 26th May and Thursday 27th May 2021.
Following very positive feedback from the 2019 Indie Summit, a celebratory group dinner for all delegates on 26th May is once again included in the Summit price.
The popular small-scale 'Curated Dinners' in London will return as an optional extra on Tuesday 25th May.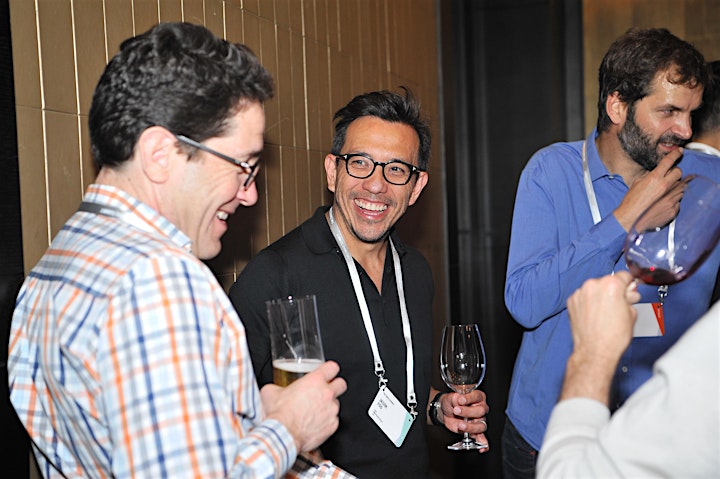 Networking opportunities
Lunches and refreshment breaks throughout the conference with plenty of time to share experiences, develop new contacts and make new friends
Welcome Cocktail hosted by Moore Kingston Smith
When: Tuesday 25th May 2021, 18:00 - 20:00
Location: Charlotte Building, 17 Gresse Street, London W1T 1QL
Cost: Complimentary
Small- scale "Curated Dinners" with like-minded fellow delegates
When: Tuesday 25th May 2021, 20:00
Location: Various top restuarants in Central London (to be chosen nearer the date)
Cost: £95.00 GBP (ex. VAT & Eventbrite fees)
A Group Celebration Dinner
When: Wednesday 26th May 2021, 19:00 - 23:00
Location: To be announced
Cost: included in Indie Summit cost
Informal drinks at the end of the conference program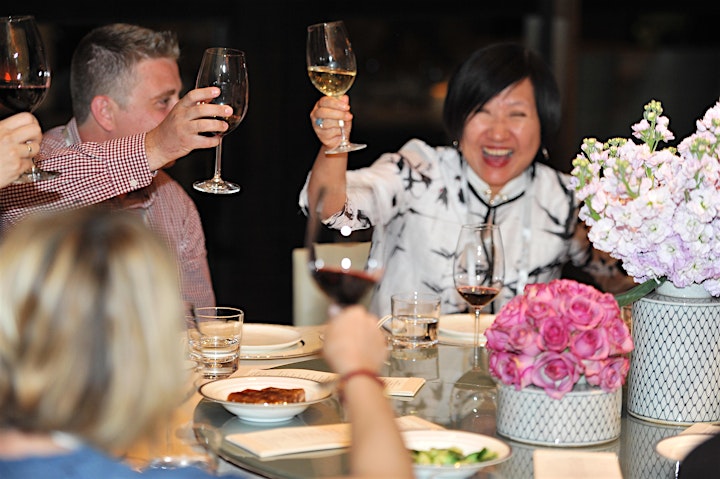 Venue
The Summit itself will take place at the Royal College of Physicians in famous Regent's Park, Central London.
The Royal College of Physicians has been the home of world-changing scientific discoveries for centuries. This rich history is now housed in a modern, light and airy building designed by Denys Lasdun, with much more character than a typical conference hotel. It has all of the state-of-the-art technology you'd expect, so you won't be stuck without Wi-Fi!
Please note: the Velocity Leadership™ Boot Camp, Welcome Cocktail, Curated Dinners, and the Celebration Dinner will take place at different locations, all in Central London. All registered delegates will be informed when these are confirmed. Tickets for all networking events are available on this page.
The Indie Summit organizers
The Indie Summit is hosted by Thenetworkone Management Ltd, trading as thenetworkone: a world leading organization of independent marketing and communications agencies, working with more than 1,200 accredited agencies, in 109 countries worldwide.
We are delighted to be working with Circulus Events, the Royal College of Physicians' event professionals, and Eventbrite, a leading international ticketing and delegate registration company.

Cost
The Early Bird cost for Agency Leader delegates will be £1,295.00 GBP. Reduced early bird rates are available for a limited time only. There are special rates for speakers, thenetworkone members and sponsors: if you are one of these, we will have advised you separately.
Sponsors will all receive one ticket as part of their sponsor package and may purchase an additional ticket at the agency leader rate of £1,095.00 GBP.
Costs exclude a small Eventbrite booking fee and also UK VAT (tax) which we are legally obliged to collect from you.
You may, in certain circumstances, be able to reclaim this tax from your local tax authorities.
You will receive a tax invoice from Eventbrite but if you require an additional invoice from us, please inform us (stephanie.fox@thenetworkone.com) and we will issue one electronically. Please let us know your local VAT number or equivalent, if you have one. This relates especially to agencies based in EU countries. We regret we are unable to refund VAT payments or to offer tax advice. In case any new rules are applied due to Brexit, any tax payments due or already made may be adjusted as required by law.
The cost will include the welcome cocktail, all conference sessions, refreshments and lunch during the days and the Group Celebration Dinner.
Delegates may choose to attend the Velocity Leadership™ Boot Camp, Welcome Cocktail and Curated Dinners on Tuesday 25th May. The Welcome Cocktail is free of charge; the Curated Dinners and Velocity Leadership™ Boot Camp come at an additional cost. Tickets are available on this page.
Accommodation
We are happy to advise on accommodation, but we ask delegates to make their own choice and bookings. Travel sites including Tripadvisor, Trivago and Expedia offer plentiful options at competitive prices.
Hotels at all price levels are easily available in central London, close to the conference venue. The Indie Summit delegates are entitled to discounted rates for a number of hotels nearby, including:
To find out more, please contact stephanie.fox@thenetworkone.com. To book accommodation at a reduced rate, please contact Wendy Line: res@hotelreservations.uk.com or 01268 572003, stating that you are a participant at the Indie Summit conference at the Royal College of Physicians.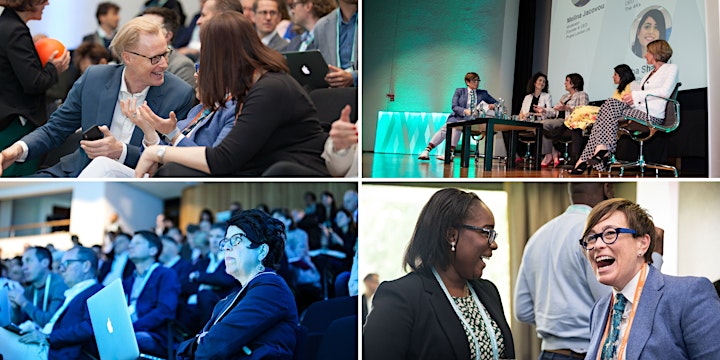 Terms and conditions
Full conference payment is due at the time of booking and should be made via Eventbrite's secure credit card payment facility. No booking is confirmed until payment is received. Prices including Eventbrite's booking fee are as listed on the Eventbrite booking forms and exclude local taxes except where stated. Conference fees stated on our website exclude UK Value Added Tax which must also be paid unless your company is exempted. You may be able to reclaim VAT and we will provide a tax invoice on request. EU companies should provide their VAT or equivalent tax registration number for inclusion on the tax invoice.
In case you need to pay by any other means, please contact Stephanie Fox at thenetworkone, stephanie.fox@thenetworkone.com.
Agency delegate bookings may only be made by, or on behalf of Owners and Senior Directors of independent marketing and communications agencies. thenetworkone reserves the right to decline bookings if in our judgment the delegate does not meet these criteria. If any booking is declined, the delegate will be informed individually and a full refund made, within two weeks.
Speakers are advertised in good faith but thenetworkone cannot guarantee the appearance of any individual speaker. Thenetworkone reserves the right to make alterations to the Summit program content or venues.
Refunds are at the absolute discretion of thenetworkone and will normally only be offered in the event of the cancellation of the event, due to unavoidable reasons outside our control. In case of cancellation of the event for any reason, thenetworkone's liability will be limited to the money received by thenetworkone from registered delegates, directly or via Eventbrite. However, a substitute delegate of similar seniority may attend the conference in place of the booked delegate, at no additional cost, subject to written confirmation provided by you and acknowledged by thenetworkone.
You will receive a paper ticket to download and print. Please bring this with you to the conference, to speed your registration. In case you lose it or have problems printing it, please also bring photo ID for registration. Admission will be by delegate badge only, which you will receive when you register at the conference venue. Badges are valid for the named delegate only and must be worn at all times during the Summit. Thenetworkone reserves the right to refuse admission to any delegate who cannot provide evidence of registration.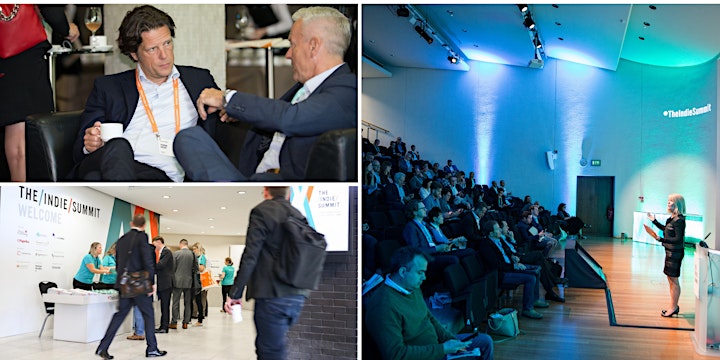 Frequently asked questions
How many people from my agency can attend?
We anticipate that most agencies will be represented by one or two Owners or Senior Directors. However, agencies may send additional Senior delegates if they wish.
Are substitutes allowed?
If you have registered for the event and are unable to attend, please let us know in writing (email is fine). We can accept a substitute from your agency, providing he or she is also a senior director of the agency. There is no charge for this.
What is your policy on refunds?
There is no right to a refund except in case of the cancellation of the event. Thenetworkone may attempt to re-sell places to delegates who cannot attend, less an administration charge, if there is a waiting list.
Is there an advantage to booking early?
YES. WE RECOMMEND YOU BOOK NOW. Places are limited by the size of the conference theatre and we expect that the event will sell out.
Each member agency of thenetworkone is guaranteed at least one delegate place, providing you book and pay by 20th December 2019.
After this date, applications will be accepted on a "first come, first served".
Do I need to register separately for optional networking events?
Yes. These include all evening events taking place outside the main conference venue, the Royal College of Physicians. Some events are free to registered delegates and some are offered at additional cost, but you will need to register for all of them via Eventbrite. Numbers may be limited and if so, places will be allocated on a first come, first served basis.
Transportation and Parking
The Royal College of Physicians is located at 11 St Andrew's Place, Regents Park, London NW1 4LE:
https://goo.gl/maps/mkw4xgJQH542
This is:
3 to 5 minutes walk from Regent's Park and Great Portland Street underground stations; and ten minutes walk from Warren Street underground station.
A 5 to 15 minute taxi ride from Euston, Marylebone, Paddington, Kings Cross or St Pancras (Eurostar) main line railway stations.
Approximately 1 hour from any of London's main airports: Heathrow, Gatwick and Stansted. It is usually faster – and always less expensive – to take rail links into central London, before taking a taxi. London also has Uber.
There is no car parking on site, but public car parks are available within walking distance.
What if I need a visa to visit the UK?
Some visitors to the UK will require a visa. It is recommended to apply for a visa up to three months before the date of your intended entry into UK. The application process is simple, but do not leave your application too late.
We advise that all delegates who will need a visa to visit the UK apply as soon as possible, and before purchasing a delegate pass. Refunds will not be given to delegates who do not have a visa.
If you need a letter of invitation from thenetworkone, we will be happy to provide this on request. Please contact Stephanie Fox at thenetworkone: stephanie.fox@thenetworkone.com or +44 (0)207 240 7117.
What about accessibility?
The RCP offers step-free access possibilities to all areas of the building.
There is limited car parking for disabled visitors, but this must be arranged in advance with the RCP. Call +44 207 935 1174.
What if I have special dietary needs?
Lunches and refreshment breaks will include vegetarian options. If you have any other special dietary needs, please let us know and we will advise whether the RCP can accommodate these.
Additional questions about the event
For any questions, please contact Stephanie Fox at thenetworkone: stephanie.fox@thenetworkone.com or +44 (0)207 240 7117.