Sales Have Ended
Registrations are closed
Thank you for registering your place on the Industrial Transformation Conference taking place on Monday 15th March 2021. Joining instructions to the webinar will be emailed out to you on Friday 12th March If you have any questions please email: nms@the-mtc.org
Sales Have Ended
Registrations are closed
Thank you for registering your place on the Industrial Transformation Conference taking place on Monday 15th March 2021. Joining instructions to the webinar will be emailed out to you on Friday 12th March If you have any questions please email: nms@the-mtc.org
Join us for our first Industrial Transformation conference which promises to be a high energy, fast paced and forward thinking event.
About this Event
The Industrial Transformation Conference will connect and engage leaders with the key manufacturing challenges so that we grow a more resilient and less carbon based manufacturing base, post Brexit and pandemic. You will be better informed, equipped and connected to a community that will drive this transformation.
The remotely delivered conference will address the manufacturing challenges facing us, through inspirational speakers, challenge led workshops and expert panel sessions. The conference will feature a core strand of keynotes from high profile doers, who will seek to confront our current thinking and provide insights into future trends.
Key Event Topics
Challenge the current thinking on the transformations required within manufacturing.
Create special interest working groups addressing some difficult and real problems facing three sectors (Space, AgriFood and Construction).
Support the drive towards net zero carbon in line with the Government 'Green Deal' targets.
Rapidly transferring skills based on new technologies and methodologies into the workforce and in particular amongst SMEs.
Building resilience into our supply chains.
Accelerate the adoption of automation and digitalisation technologies.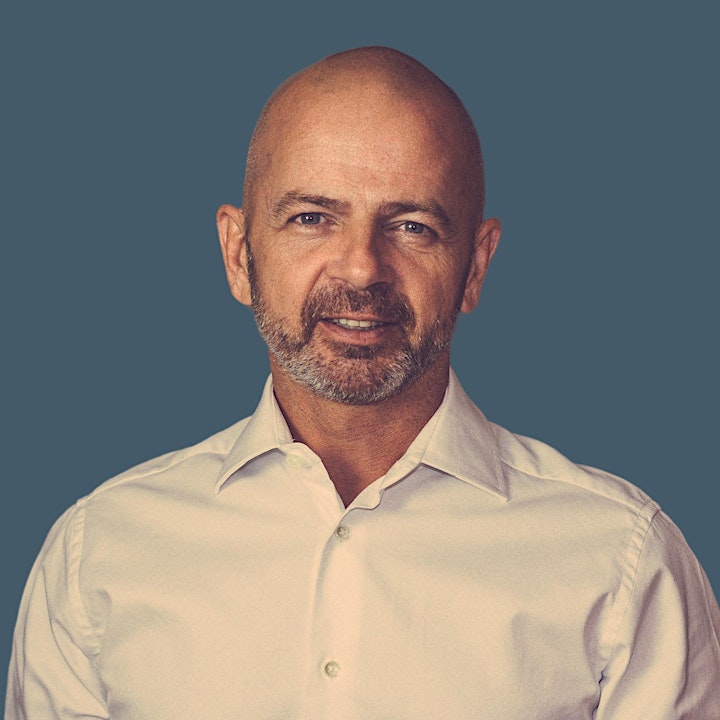 Jim Lawless is CEO of Symmetry International and a member of the Forbes Coaches Council.
He is a leading architect of change and has delivered for global corporations, high-growth PE-backed companies, government departments and Olympic teams. He is the high-performance team coach of choice for many senior leadership teams around the world.
Through Symmetry, Jim and his team design and build the sustainable, competitive organisations of tomorrow, with a sharp focus on giving people and their leaders the skills and environment to adapt fast, be well and engage.
Author of the international bestseller 'Taming Tigers', and committed to highly practical yet disruptive business advice, Jim tested the rapid adaptation framework presented in his book to become a televised race jockey within a year of starting to ride and to become the deepest British freediver in history (101m) in just 8 months of training. Both whilst delivering his day job (we all have to perform whilst we transform) and with no prior experience or physical conditioning.
In high demand as a keynote speaker, Jim is ranked #1 outside of the USA and #6 globally in the current Global Gurus motivational speaker rankings. He has addressed well over half a million people on five continents.
Jim holds a degree in Law and spent the first decade of his career working as a commercial solicitor in the City of London and then as Legal Counsel with a global tech company. He founded his learning and development consultancy, 'Optimise' in 2000 which has evolved into Symmetry today.
Jim was elected a fellow of the UK's Royal Society for the Arts in recognition of his writing on culture and change. He is father to two daughters, a helicopter pilot, a kundalini yoga practitioner and plays classical piano.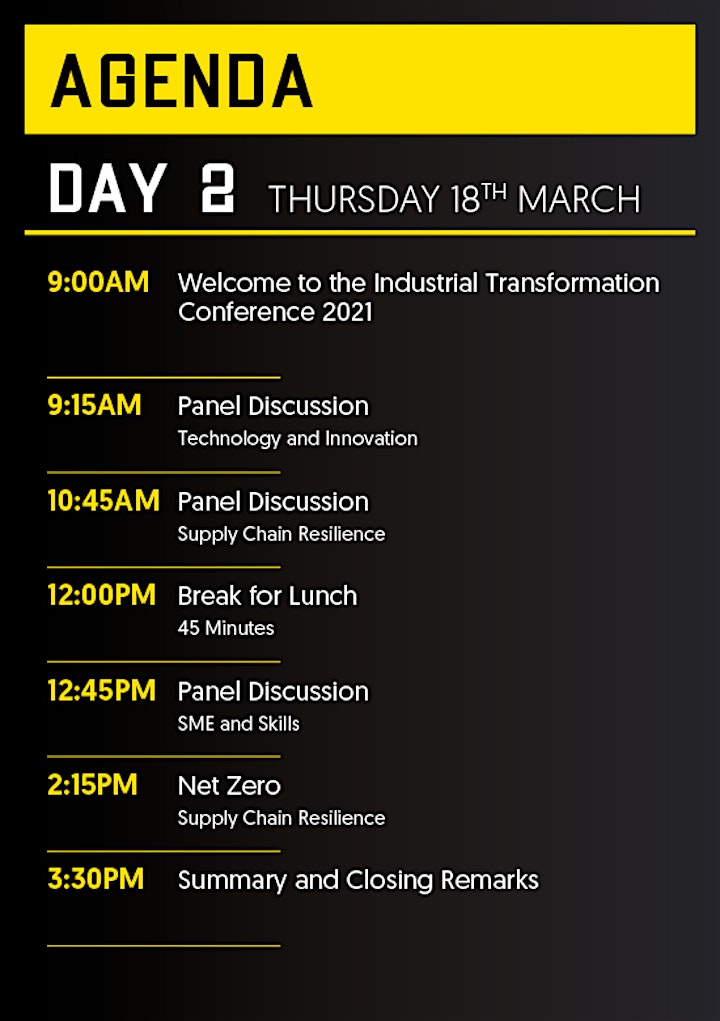 Choose Your Workshop
During the first day of the conference, delegates are welcomed to take part in facilitated workshops. Team working will be encouraged to tackle some of the all too real and critical industrial challenges within manufacturing sectors. The emerging teams will form the basis of ongoing collaborative partnerships and special interest groups.
Please note, some workshops have limited spaces available so book early to avoid disappointment. To attend a workshop, simply select your preferred option during registration. Workshop topics include:
The Space Challenge Workshop
Commercial economic viability for production scale up of space craft manufacture.
A reduced cost of launch, payload technology developments and increasing demand for data centric applications are just some of the contributing factors to the rapid commoditisation of Space. The UK will need to pivot and develop manufacturing capability and supply chains to support the necessary scaled production of space crafts to support the development of planned and future "Satellite constellations / Mega constellations", and make UK a hub for launch and access to Space capability.
The Construction Challenge Workshop
Addressing the growing gap between reducing capacity and changing demand within the Construction sector.
In this workshop we will explore opportunities to engage in the deployment of automation, augmentation and digital tools helping companies develop business models, tools, processes and skills that can best respond to the emerging future market. As part of the workshop you will be invited to become part of a special interest collaborative group that will explore this issue in more depth.
The Agrifood Challenge Workshop
2020 tested our food supply chains to breaking point, what have we learned and how can technology help?
This workshop will explore the key fragilities in the supply chain over 2020, what innovation has been rapidly deployed and what technologies can be use to build greater resilience into the supply chain and transform the way we do business. As part of the workshop you will be invited to become part of a special interest collaborative group that will explore this issue in more depth.