Description
The Inner Child Breaks Out - Talk by Allan Frater
Part of the Embodied and Embedded Event Series by the Psychosynthesis Trust
To a young child the world teems with lively intent, everything has a story path. A tree is lonely, a cloud is cold and a stone wants to join its friends on the opposite side of the stream. Nothing is literal. All is creative possibility, an imaginative intermingling between child and world.
In our culture, not many of us hang on to this enchanted existence into adulthood.
We grow up and spend more time indoors than out. Technology mediates our interaction with the environment. Education promotes rationality over dreaming. The feeling of being embedded in the world atrophies. Imagination shrinks back from the senses, stuffed within, an 'inner imagination'. The ubiquitous 'Inner Child' an interiority of imagination related to our personal biographies, no longer a perceptual interaction with the animals, plants and trees.
However, in pre-modern cultures, the enchanted perspective of childhood was not a naïve phase prior to adulthood. It was nourished to maturity through initiation rites that built upon rather than denied participation with the presences of the natural world.
What if our childhood enchantment is some kind of psychic inheritance from our hunter-gatherer ancestors? An inheritance obscured by cultural shifts, beginning with the advent of agriculture 12,000 years ago and then speeding up during the industrial revolution 300 years ago and now racing ahead at full pelt into a digital future.
Might the repression and estrangement from this enchanted inheritance be a root cause of our modern alienation? And how might we recover our lost childhood perception, as a recollection of our ancestral sanity?
The talk will reflect on the above themes within a narrative format, as Allan recounts the story of a walk with his dog Milly to the edge of the city and into the depths of the ancient Epping Forest, where they seem to slip out of the twenty first century altogether…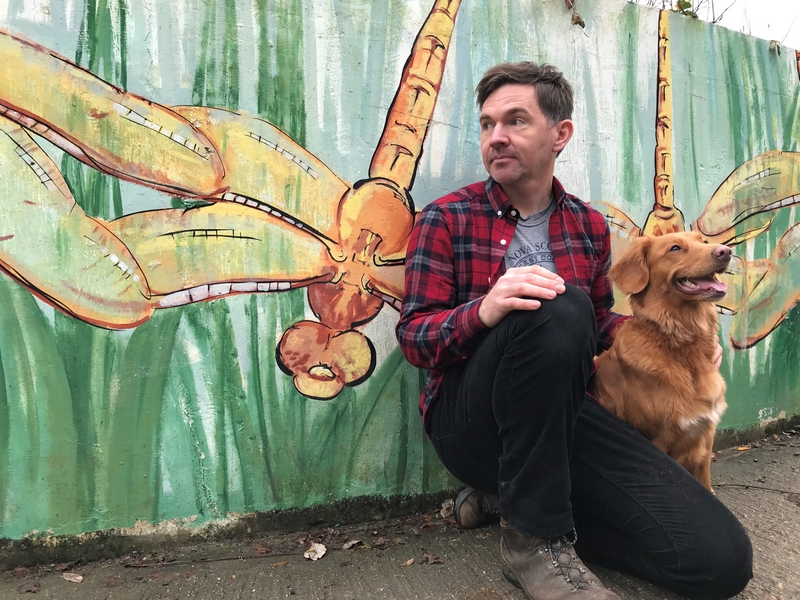 Speaker:

Allan has been a core trainer at the Trust since 2011 and currently teaches on the Essentials, Foundation and Counselling Diploma programmes. Key subjects taught include: guided imagery, creativity, meditation and the will. In his teaching and psychotherapy practice he is interested in developing the 'craft' of a soul-centred approach, one that takes inspiration from the emphasis on imagination within Psychosynthesis and Jungian approaches, as well as the ecological and systemic perspectives of ecopsychology and complexity science.
His research interest in imagination began early in his training at the Trust, when a trainer began a guided imagery exercise with the invitation, 'close your eyes and go inside'. He spent the whole session caught by the question, 'How can imagination be inside me?' The idea on an 'inner imagination' felt like a limitation. His MA dissertation 'The Imagination Imagined', explored the assumptions towards imagination in therapeutic theory and how different conceptions qualitatively shape imaginative experience. Allan continues to explore this area in his writing, videos and public events programme at the Trust, on the theme of 'Wild Imagination'.
Find out more: wildimagination.uk
Tickets:
In support of inclusivity, we're offering a choice of two different tickets costs for this talk. Feel free to choose the ticket amount that best suits your financial position.
This event is part of the Embodied and Embedded – public event series
Embodied: The importance of embodiment has long been recognised within psychosynthesis and the wider therapy world. Awareness needs to touch our whole being, our sensing aliveness, not just our minds. It needs to go bone-deep. Language-based understanding is just not enough for lasting change.
Embedded: What is perhaps less emphasised, and will be made explicit throughout the series, is the embedded sense of belonging and participation with the encompassing world that opens up to us through our embodiment.
Embodied and Embedded The series of three talks and a day workshop bring together perspectives on embodied and embedded from body therapy, transpersonal and ecopsychology approaches, and imaginative and story-based explorations.
Who is it for? These are public events and will be of interest to therapists, counsellors, coaches, leaders of change etc. and anyone interested in exploring embodiment and embeddedness in their life and work.
How the series will support you: Over the autumn this special series will offer participants a chance to learn from pioneering thinkers and practitioners, an opportunity to connect with other like-minded individuals and space for personal exploration.
Tickets will be sold on an individual event basis or as a series (combined ticket is discounted).
Read more about the Trust: https://psychosynthesistrust.org.uk/
Questions? Email us: enquiries@psychosynthesistrust.org.uk