| | |
| --- | --- |
| The Inspiring Speakers Programme | |
Event Details
A journey to completely revolutionise your public speaking. Grow; leap; inspire.
Overview
A 6-month intensive public speaking programme like you've never seen before. Join a crack-team of just 10 individuals, to receive training, coaching, feedback and practical support from public speaking expert Sarah Lloyd-Hughes of Ginger Training & Coaching. Find your message and unleash it on the world.
Course outcomes
By the end of the Inspiring Speaker's programme you will:
-        Have experienced an in-depth investigation of the 6 qualities of inspiring public speakers – as featured in the book 'How to be Brilliant at Public Speaking' (Pearson).
-        Have systematically identified and overcome your public speaking related weaknesses and fears.
-        Have worked to increase your: spontaneity, range of self-expression, methods for handling different audiences;
-        Know how to entertain, inspire and move to action any audience.
-        Have found your real message as a speaker and know how to express it through whatever platform you're given.
-        Have become a speaker who has passion, authenticity and an immovable core.
-        Know how to find the public speaking opportunities that will benefit your professional aims.
-        Have challenged yourself beyond your comfort zone through optional group challenges, such as visiting a school to inspire the children.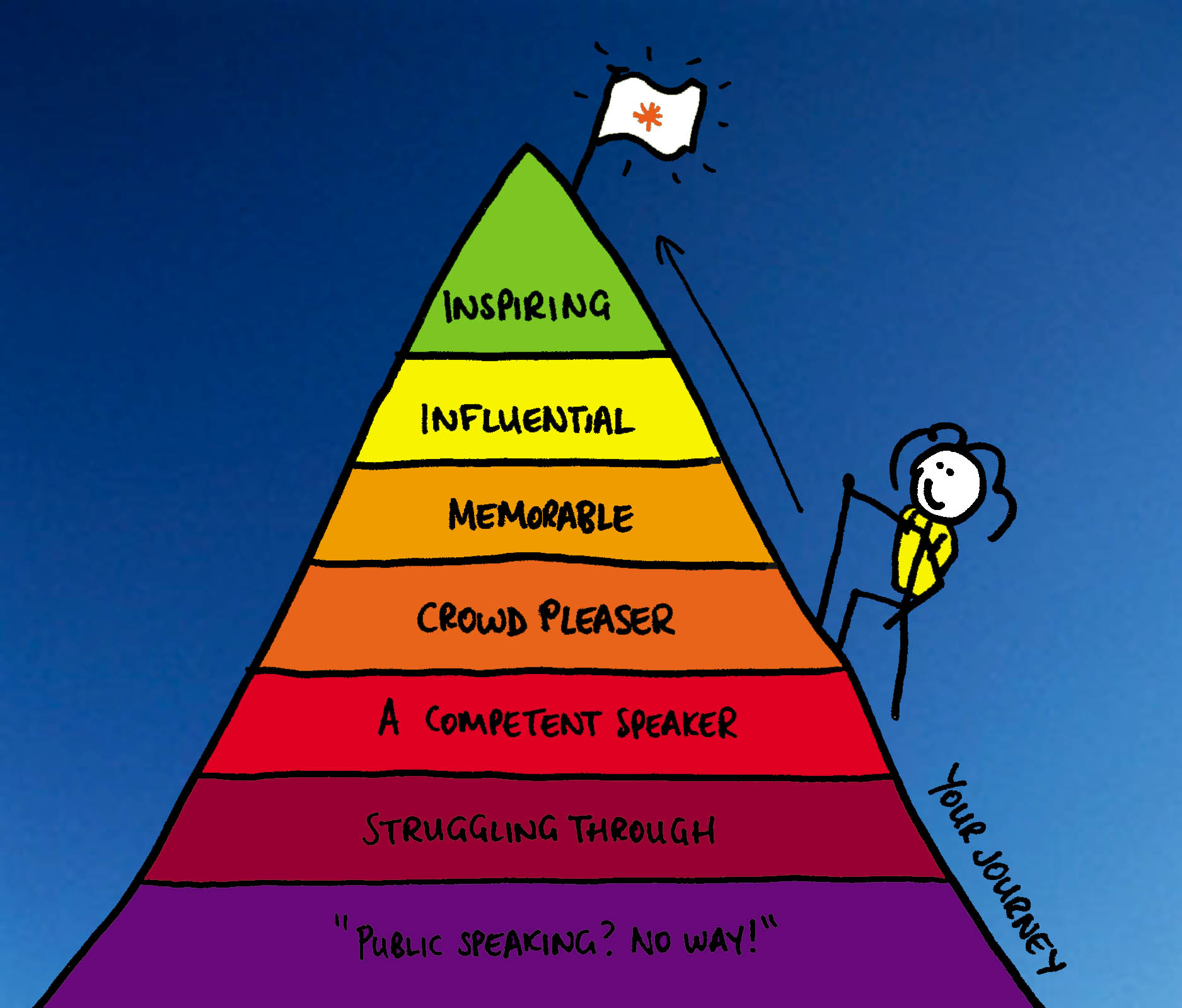 Who's it for?
The Inspiring Speakers Programme is an intensive programme for anyone who is committed to learning to inspire through public speaking. You decide if that's you. The group is likely to comprise of entrepreneurs, leaders and spokespeople in organisations, personal development professionals such as coaches and 'advice' professionals such as consultants of various sorts.
This group is for you if you crave powerful, authentic expression of a values-orientated message. To succeed you will be willing to devote significant amounts of time and energy to the duration of this 6-month programme.
What you get – content:
Because this is a pilot programme, course design is still in process. It is being constructed from content from existing Ginger public speaking programmes and will also include new material. Content may evolve and change over the course of the programme as a result of feedback from the group.
The programme is broadly based around the six qualities of inspiring public speakers from "How to be Brilliant at Public Speaking" (Pearson) by Sarah Lloyd-Hughes:
·  Awareness: knowing how you behave as a speaker and being able to change it
·  Empathy: understanding your audience's needs and serving them
·  Freshness: creating memorable experiences for the audience
·  Balance: structuring information flow to maximize its power
·  Fearlessness: acting beyond your comfort zone in service of the audience
·  Authenticity: doing all of this in a way that's natural and unique to you
Specific content that you can expect from the programme includes:

-        Messaging: Uncovering and developing upon your key message. Understanding which parts of this message are core and which are peripheral and using this to shape the way you speak to different audiences.
-        Structure: How to shape the most powerful message in the time you have available. Looking at making your point in a 1-minute 'pitch' or a 1-hour talk.
-        Audience types: Investigating the needs of different audience types and different audience members and learning how to serve them all in the best possible way
-        Stage persona: Developing your own unique style of speaking.
-        Shifting styles: Learning your natural style and expanding your range.
-        Creative content: Designing material that stands out from the mass of over-information. Finding experiences to offer your audience.
-        Empathetic editing: Selecting the material that's most appropriate to your audience. Answering the questions they didn't even realise they had.
-        Ways of persuading & influencing: Examining different ways to move an audience to action.
-        Habits of power: Spotting where you step back from your full impact as a speaker and developing ways to push through.
-        Technique: Continuing to hone & refine your public speaking technique (your use of body & voice as covered in The Foundations of Public Speaking*)
* The Foundations of Public Speaking is a course that is a recommended prerequisite for the Inspiring Speakers Programme. Held every couple of months, it looks at the basics of speakers' technique and shows how to remove the 'embarrassing' habits and replace them with the habits of the experts.
How you get it - Format
The programme will consist of the following elements:
-        6 x 1 day training & practice workshops in a London venue
-        6 x evening teleseminars.
-        Homework challenges and a 'Buddy' system for practice & feedback in between workshops.
-        1-2-1 coaching time (exact amount tbc)
-        1 or more optional 'challenges' for the group to test out speaking skills, arranged as part of the programme
-        Ongoing feedback / evaluation from the course facilitator
-        'End of term' gala finale where the Inspiring Speaking cohort deliver final speeches to colleagues, friends, family… and a panel of judges.
Who you get it from - About Sarah
Sarah Lloyd-Hughes is founder of Ginger Training & Coaching and author of the Amazon bestselling book, "How to be Brilliant at Public Speaking" (Pearson). Sarah is an energetic and empowering trainer with a knack for bringing the best out of public speakers. She does her best to squeeze every second of juice out of workshop days.
Expect a lively and powerful atmosphere in the training room where you will feel both supported and challenged.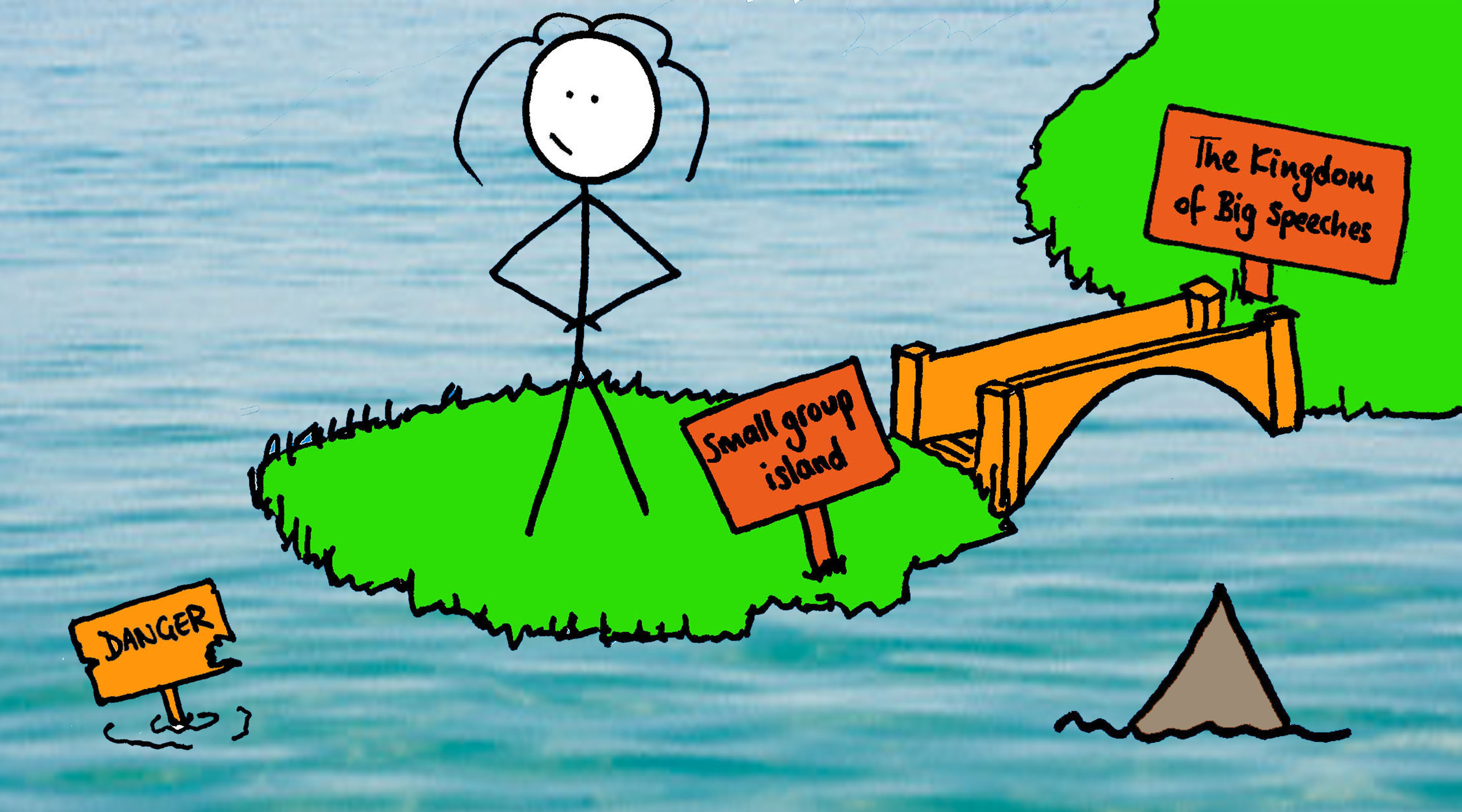 When, where etc…
Workshop Venue: Quantum House a short walk from Euston Station
Workshop Dates: 9:15am - 5:30pm
Fri 20th Jan
Fri 17th Feb
Fri 30th March
Fri 27th April
Fri 25th May
Fri 22nd June
Gala finale: Scheduled for evening Wed 27th June (tbc)
Proposed teleseminar dates (subject to finding the best time for the whole group), which will also be recorded. 7-8pm on:
Tues 31st Jan
Tues 28th Feb
Tues 10th April
Tues 8th May
Wed 6th June (owing to extra bank hol)
Tues 3rd July
Prices
As this is a pilot programme we're able to offer an exceedingly pleasant price – less than half the price the programme will eventually be (full price - £2200).
Course fees are:
            £927 for a single payment*
            OR 3 x payments of £395¥ - total price £1,185
VAT is not charged on this amount.
* non-refundable deposit £100 to secure place & balance payment required by 10th December 2011
¥ non-refundable deposit £100 to secure place, instalments of £395 due 10th Dec 2011 and 14th Jan 2012. Final payment of £295 due 11th Feb 2012.
Next Steps
Booking is NOT YET OPEN for the Inspiring Speakers Programme. However, you may register interest here to qualify for a introductory phone call with Sarah Lloyd-Hughes to discuss your needs.
Please complete this form and we'll be in touch

Save This Event
Organiser
Ginger Training & Coaching