The Integrative Cancer Tool-Kit: Sat 7th March 10:00-5:30PM. London

Saturday, 7 March 2020 from 10:00 to 17:30 (GMT)
Event Details
The Integrative Cancer Tool-Kit
Breakthrough therapies for the 21st Century 
Marriot Hotel Kensington 
Saturday 7th March | 10:00-5:30PM 
6 CPDs ( NNA) 
With cancer on the rise in the UK, patients today are turning to integrative oncology as part of their cancer and survivorship care. Studies from around the world are now more frequently reporting the increased use of integrative medicine by people living with cancer. The research base behind integrative medicine is growing so fast it is becoming a speciality in its own right around the world, in England sadly we still lag behind in adopting new methods. 
Join us for an afternoon of presentations with the latest research from six expert speakers with hands on experience on novel therapies that not only support the goals of conventional treatments in terms of side effects, distress relief but also may help with treatment results and adherence.
You will learn about the following novel therapies and their uses :
Electro-hyperthermia therapy

 

Anti-inflammatory protocols

Integrative Cancer approaches

 

Cancer Cell Testing tools

 

The Mitochondrial Therapy

 

Mistletoe Injections

 

Intravenous Vitamin Infusions

 

Oxygenation Therapy ( Exercises with Oxygen therapy)

 

The Role of Vitamin D

 

Specific antioxidants and vitamins

 
Experts will also cover information on re-purposed drugs and metabolic pathways and routes. Don't miss out on what is going to be a well thought-out and well-presented day of insightful and educational lectures from experts who are at the forefront of the research and have hands on experience in clinical settings.
The Nutrition Collective Presents: 
Jane McLelland- Award winning author ' How to Starve Cancer', Cancer Survivor and Chartered Physiotherapist for the NHS. 
Prof. Dr. Med Katharina Pachmann- Medical Doctor and Founder of Maintrac
Dr. Michael Kucera -Medical Doctor and world leading authority in Mitochondrial Medicine 
Patricia Peat  - Integrative Practitioner, Medical Advisor, Oncological Nurse 
Dr. Aryan Tavakkoli - Consultant Physician in Respiratory and General Medicine, Functional Medicine Physician.
Robin Daly- Founder and Chairman of the Yes to Life Integrative Cancer Charity  
Gillian Crowther - Naturopath, Nutritional Therapist and AONM Director of Research.
6 Accredited CPD points available (NNA) 
Event Lecturers
Jane Mc Lelland - Award winning author ' How to Starve Cancer'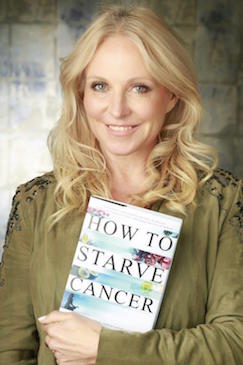 Course Outline: How to Starve Cancer 
Learn about Jane's cancer-starving formula. From 1994 until 2004, Jane battled two aggressive cancers with metastatic spread, both were classed as 'terminal'. Using her medical knowledge and researching heavily, she put together a protocol, using natural therapies, exercise and diet. When she developed a second cancer, leukaemia, the result of chemotherapy and radiotherapy for her first cancer, she knew she only had weeks to live. With nothing to lose, she put together a unique cocktail of old drugs. To her enormous relief, joy and surprise, her cancer just 'melted away'. Her cocktail was more powerful than she had ever hoped.
About Jane McLelland: Jane is winner of the Lifetime Achievement Award 2019 'Amazing Women Global' for unsung heroines. Awarded for Jane's work educating and helping cancer patients since 2003. Jane trained as a Chartered Physiotherapist, gaining a distinction in her exams and winning the Sarah Leeson Memorial Award for the most promising student. After qualifying she worked in the NHS and private practice for 12 years specialising in Neurology and then Orthopaedics when she left the profession to pursue more entrepreneurial endeavours.
Prof. Dr. Med Katharina Pachmann- Medical Doctor and Founder of Maintrac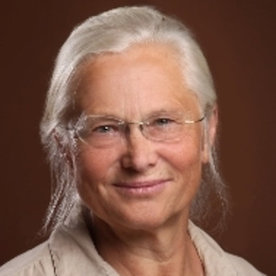 Course Outline: Changing Cancer Therapies with Testing 
As both a medical doctor and research scientist, Dr. Pachmann has been conducting studies in the field of testing  refining related techniques for over two decades, and has authored over a hundred scientific publications on the technique.During her session, Dr. Pachmann will explain the background to cancer testing of this kind thanks to her experience with Maintrac, a laboratory in Germany that conducts specialist cancer tests. The tests, as well as measuring circulating cancer cells, can also measure the chemosensitivity of different agents, and the apoptotic effectiveness of natural therapies on a specific patient's cells.
PROF. DR. MED. KATHARINA PACHMANN is the founder of the Maintrac system of identifying circulating cancer cells in a "liquid biopsy", and runs the Maintrac laboratory in Bayreuth, Germany, together with Dr. Ulrich Pachmann. She received her PhD from the Institute for Haematology at the Society for Radiological Research, Munich, and worked as the Head of the Department of Experimental Haematology and Oncology, Friedrich Schiller-University, Jena, for many years. She is a visiting scientist at the University Clinic, Graz, Austria, and has also served in the same capacity at MD Anderson Cancer Center Houston Texas Section of Molecular Hematology and Therapy.
Dr. Michael Kuccera - World leading authority in Mitochondrial Medicine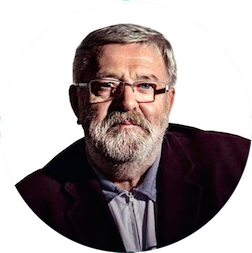 Lecture Outline: Diving into Mitochondrial Therapy 
MuDr. Kucera M.D is known for his novel mitochondrial therapy used to support the autonomic nervous system's regulation and its performance. He is dedicated to detecting, improving and restoring the state of health of the organism in order to maintain the ideal internal environment and to improve individual capacity to respond and adapt to internal and external stress of any origin. The results of his therapy have shown improvements in a vast array of different ailments. 
About Dr. Kucera:  MuDr.is a member of many research teams in Europe and the USA. He is one of the leading names for mitochondrial therapy. He is also involved in research in the field of Bioregulatory medicine and he has lectured on this method to a number of universities abroad. He has also developed a powerful range of nutritional supplements for mitochondrial repair optimising the body's regulatory system health. 
"The adaptive capacity of the organism plays a vital role in sustaining life and maintaining health"…Dr. Kucera M.D
Patricia Peat Dip Pall C Dip UTR- Integrative Practioner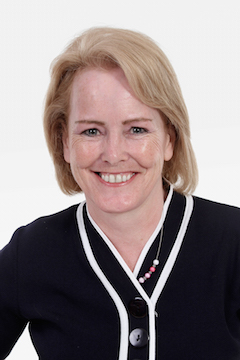 Lecture Outline: Cancer: Protocols for Better Outcomes 
Many practitioners feel intimidated when approached with a cancer client. Cancer is a health experience during which a well-trained practitioner can make a tremendous difference to the overall outcome for their client. Patricia Peat, founder of Cancer Options, has been working with cancer patients for over 20 years. In this 90 minute lecture, Patricia will outline the therapies and nutraceuticals that she has used successfully to bring relief for her clients. With this information, practitioners will gain the confidence they need to confidently approach experiences such as nausea, fatigue, weight loss and anxiety for clients experiencing cancer. 
About Patricia Peat: In her 20 years as an oncology nurse, Cancer Options founder Patricia Peat saw thousands of cancer patients struggle with difficult emotions: shock, fear, anxiety, grief, trepidation, uncertainty.In 2000 she founded Cancer Options to provide cancer patients with access to information and research that would empower them. She also developed coaching and consultancy services designed to ensure they get all they need. And the results have been profound: thousands of clients who have been supported on their journeys to finding the right support to deal physically and emotionally with the challenges and change that cancer can bring, not just for them but for those around them.
Dr. Aryan Tavakkoli MBBS MRCP FRACP CFMP- Integrative Physician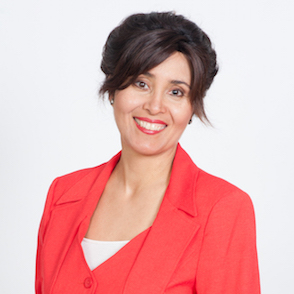 Lecture Outline: Quantum Clinic's Integrative Cancer Therapies 
Dr. Tavakkoli's Integrative Cancer Programme includes modulated electro-hypertheramia ( oncothermia), high dose intravenous Vitamin C infusions, misletoe injections, oxygenation therapy, nutritional advice, mind-body therapy, information on metabolic pathway blockers and recommended anti-inflammatory supplements. Her talk will also include functional medicine laboratory testing to identify and address underlying issues such as inflammation, hormonal imbalance, micronutrient  deficiencies and microbiome imbalance with the aim of optimiding the body's innate systems and placing the patient in the best position going forward.
About Dr Aryan Tavakkoli is a consultant physician with a 25-year background in hospital medicine. She is the medical director of Quantum Clinic in East Sussex as well as a Functional Medicine practitioner who provides integrative support for adult patientds with previous or current cancer. She is a member of the Royal Australian College of Physicians, member of the British Society for Ecological Medicine, The British Thoracic Society. 
Robin Daly - Founder and Chairman Yes To Life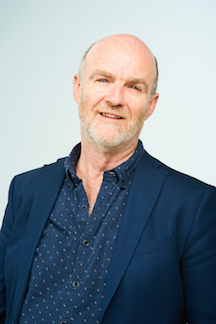 Lecture Outline: Panel Moderation with Patricia Peat, Dr. Kuccera and Dr. Takkavoli
As Founder of the UK charity Yes to Life, Robin Daly is known for his interviewing skills in the field of Integrative Oncology. Having interviewed hundreds of experts in our industry, Robin has the background and experience to draw out in-depth explanations from speakers and share eye opening information with the audience. Join us at the end of the speakers sessions with a panel and debate moderated by Robin. 
About Robin Daly:  Robin is the Founder and Chairman of the UK charity Yes To Life. His daughter Bryony contracted a rare cancer at the age of 9 years and suffered two recurrences, the second of which proved fatal at 23 years. He and his family experienced the immense difficulties facing those who wish to use complimentary approaches as parr of an integrative strategy to meet this most feared and deadly disease. The immense difficulties the family faced making their own treatement choices prompted him to set up the charity to support others in similar situations. Today he has been awarded ' Highly Commended for New Initiatives' by the Beacon Fellowshp and the ' Outstanding Achievement Award' for his work through Yes to Life.
Refreshments will be provided during the day but not lunch. You are welcome to bring your own lunch or you can buy food locally. 
Schedule / Agenda
09:15-10.00am        Registrations & Exhibitor Hall 
10:00-10.45am      Jane McLelland - How to Starve Cancer 
10.45-11:30am      Patricia Peat - Cancer: Protocols for Better Outcomes
11.30-11.55pm      Refreshment break exhibitor hall 
11:55-12:30pm      Panel Discussion Robin Daly with our expert speakers 
12:30- 1:30pm       Lunch break and Exhibitor Hall ( Lunch not included) 
1:30 - 2:15pm        Dr. Aryan Tavakkoli - The Integrative Cancer Program
2:15- 3:00pm         Dr. Michael Kucera - Diving into Mytochondrial Therapy 
3:00-3:30pm          Refreshment break exhibitor hall 
3:30-4:15pm          Prof. MD Katharina Pachmann - Changing Cancer therapies with Testing  
4:15- 4:30pm         A testimonial- Gillian Bertram former cancer patient 
4:30-5:30pm          Panel Discussion Robin Daly with our expert speakers 
                             End 
Contact 07516954500 or email info@nutritioncollective.co.uk for more information.
Attendance of the event counts as Continuing Professional Development (CPD) from the NNA.  Information on CPD opportunities and events from our affiliated or otherwise related organisations will be sent to you in our newsletter.



Save This Event
When & Where

London Marriot Hotel Kensington
147C Cromwell Rd
Earl's Court,
SW5 0TH London
United Kingdom


Saturday, 7 March 2020 from 10:00 to 17:30 (GMT)
Add to my calendar
Organiser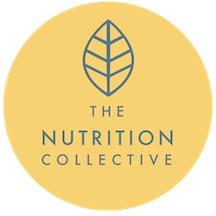 MARKETING. EVENTS. COMMUNITY
The Nutrition Collective is a hub and community designed to connect integrative healthcare practitioners together. We follow this vision by hosting affordable CPD events for practitioners across the UK and Ireland.
Sign up to our newsletters on www.nutritioncollective.co.uk or contact info@nutritioncollective.co.uk for more information!