The International Premiere of Zátopek + Q&A with David Ondříček, Václav Neužil, Martha Issová, Kryštof Mucha and James James Frecheville
About this event
6.30 pm - doors open
7 pm Zatopek (no commercials)
Seats will be allocated on a first come first served basis
Certificate 15 (suitable for 15 years and over)
The screening will be followed by Q&A with David Ondříček, Václav Neužil, Martha Issová, Kryštof Mucha and James Frecheville.
Chaired by a film journalist Phil de Semlyen
The riveting story of a Czech Olympic icon and one of the greatest runners of all time, Emil Zátopek, who became a global byword for sportsmanship and generosity and who was driven into obscurity by the Communists after standing up for 'socialism with a human face'.
An inspiring portrayal of the Czech Olympic legend Emil Zátopek, one of the greatest long-distance runners of all time, who won five Olympic medals, set eighteen world records and redefined the limits of human endurance. It´s autumn 1968 and in the wake of the Soviet invasion of Czechoslovakia the Australian runner Ron Clarke visits the retired Zátopek, his friend and role model, to help him to overcome a crisis in his sporting career. With Zátopek in the midst of his own marital and personal crises, they walk down memory lane recalling Zátopek's athletic career from Zlín factory worker who had never taken part in a race to Olympic hero in Helsinki, while mapping the inner journey of a single-minded man whose unprecedented athletic success made him part of Communist propaganda with devastating results. Wonderfully portrayed by lead actors Václav Neužil and Martha Issová, it is the relationship between Zátopek and his wife Dana, champion javelin thrower, which is at the heart of the story. As past and present alternate, emotions and adrenalin run high culminating in a breathtaking reanactment of Zátopek's 1952 Olympic gold hat-trick in Helsinki.
David Ondříček, CZ / SK 2021, 131´, English subtitles
Audience prize winner at the 2021 Karlovy Vary International Film Festival
Czech entry in the best international film category at the 2022 Ocsars
Part of the 25th Made in Prague Festival (7 Oct - 10 Dec 2021)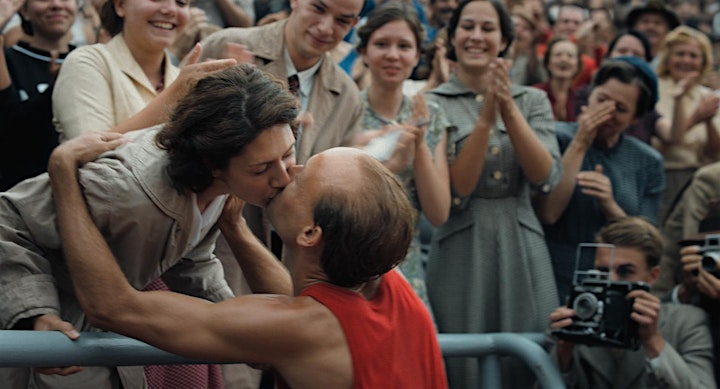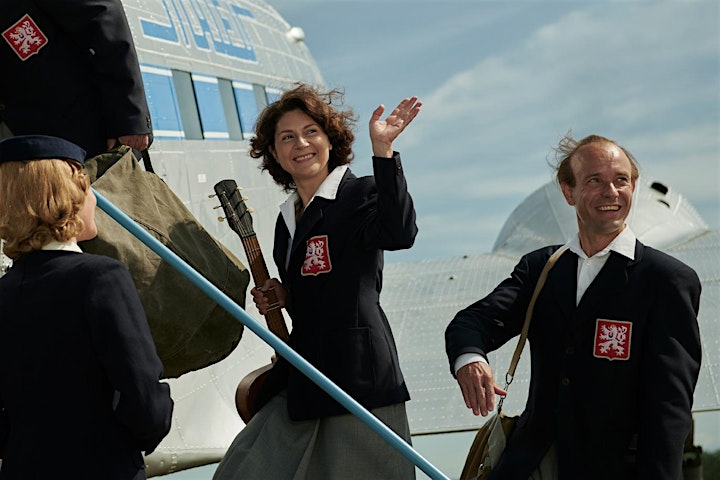 Organiser of The International Premiere of Zátopek + Q&A
The Czech Centre London actively promotes the Czech Republlic by showcasing Czech culture, innovations and creativity in the UK. Our programme presents inspirational and vibrant art scene, science, innovations and technology as well as educational activities. 

The Czech Centre London opened in 1993 and is part of a worldwide network of 24 Czech Centres operating in 21 countries and on three continents. The Czech Centre is a member of EUNIC.