Sales Have Ended
Ticket sales have ended
This event is either closed or sold out. If the event is sold out you can add yourself to the waiting list but please feel free to contact us on 01273 719097 or admin@businessinbrighton.org.uk
Sales Have Ended
Ticket sales have ended
This event is either closed or sold out. If the event is sold out you can add yourself to the waiting list but please feel free to contact us on 01273 719097 or admin@businessinbrighton.org.uk
Description

The investment journey for high growth entrepreneurs
Every successful business needs a financial business plan to support growth. This plan will sometimes show the need for funding. Join us at our next event for high growth entrepreneurs to hear about the good, the bad and the ugly of funding your growth, whether through working capital, equity or debt.
Our panel will be discussing how to decide on and prepare for funding - highlighting the challenges and potential pitfalls of the different alternatives.
The panel will look at these key points:

Many businesses think they should take investment, but relatively few do. Why?

How to know if you are ready for investment, but equally how to know you're not.

The best type of funding for your business, and the pros and cons of each.

The common truths of seeking investment or funding and the multiple ways in which it's counter-intuitive.
The journey of a growing business can be fraught with danger, challenge and excitement. Everything is uncertain and up for grabs. Our panel and audience will be focussing on and sharing valuable advice and learning.

Panellists include:
Jon Cornell, Fund Manager from The FSE Group

Claire Taylor, CEO and founder at Simply VAT

Alex Packham, CEO and founder at ContentCal

Phil Wood, Director and head ice cream maker at Brass Monkey Ice Cream
The session will be facilitated by Si Conroy from Scarlet Monday.

There'll be a chance for a Q&A and networking. Wine and light refreshments will be provided.
Thank you to our event sponsor: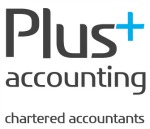 As you would expect from a firm of chartered accountants, Plus Accounting offer a comprehensive range of tax and accounting services. So whether you are just starting out or thinking about selling your business, Plus Accounting can provide you with the support and guidance that you need to keep control of your finances and plan your affairs for maximum efficiency.
Thank you to our event partner: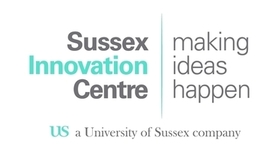 Cancellation policy: Places are limited and events usually oversubscribed. Please give 2 working days' notice via email or you must pay for your place in full.

If you have never been a member of the Brighton & Hove Chamber you are welcome to book and join us as a guest at two of our events. After this, you will need join the Chamber to enjoy the benefits of membership.