Location
Hopewell Square, London City Island
Orchard Place
London
E14 0QG
United Kingdom
Refund policy
Contact the organiser to request a refund.
Eventbrite's fee is nonrefundable.
Roll up, roll up! The Islander Festival is back with a summer fete on Saturday 23rd July.
About this event
On Saturday 23rd July, London City Island will host the Islander Festival, a one-day summer fete-style celebration of the island community!
Set to be a great day out for all the family, the festival will take over the island and feature:
Live music performances and DJ sets
International street food
Family entertainers and outdoor games
HUM Yoga presents alfresco yoga class
Gymboree presents kids' music and craft sessions
English National Ballet open house
Soda & Friends cocktail making classes
London Lighthouse Gallery & Studio architectural photography class
Fitness sessions, sporting activities and wellness workshops
Sharky & George entertainers
Johns & Co face painting
Art exhibitions
Unique market stalls
Special activities from the island's businesses
.. and much more!
It's perfect summer family event to relax, socialise and be entertained, located in the creative neighbourhood of London City Island close to Canning Town station.
Workshops will run 9am - 5pm and the festival site will be open 11am - 7.30pm.
Follow @londoncityislandlife for up to date information, as well as https://www.londoncityisland.com/theislander/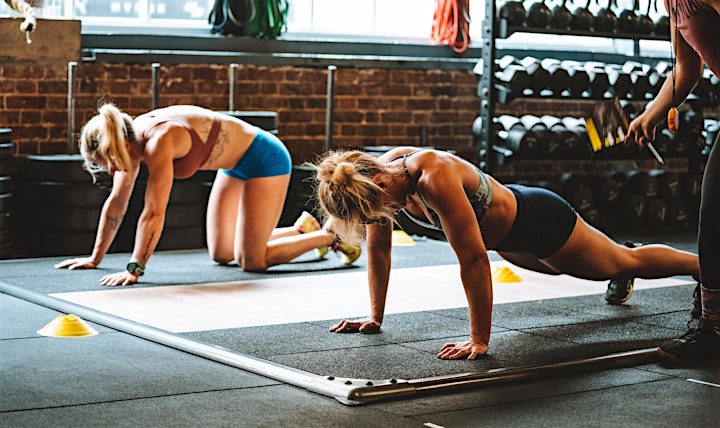 Strength and Conditioning Class
Fortitude will be hosting 45 minute sessions across the day, outside its new location at Unit 22, 45 Hope Street, London City Island. This hybrid strength and conditioning workshop will teach you new ways to get your body into shape.
Classes are to be booked and are suitable to all levels of fitness levels. A number of exciting challenges will also take place across the day too and are open to everyone!
Attendees are strongly reminded to please bring water and a sweat towel in anticipation of warm weather!
Prices: Free Event
Times: 9AM, 10AM, 11AM, 12PM, 1PM , 2PM, 3PM, 4PM, 5PM (45 minute sessions every hour)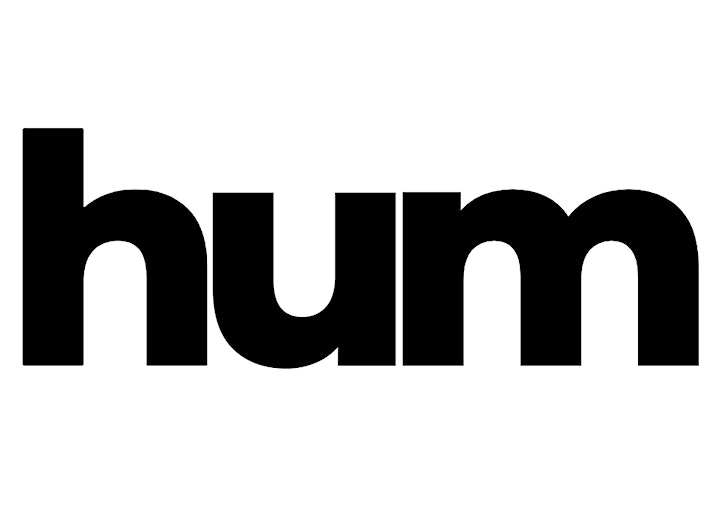 HUM Yoga Class
Start your day mindfully with an inclusive, beginner-friendly yoga class led by Hum Yoga. This outdoor class will take place at the heart of the festival and celebrate the summer sun by nourishing body and mind. Limited spaces available and guests will need to bring their own mat.
Prices: Free event
Timings: 10AM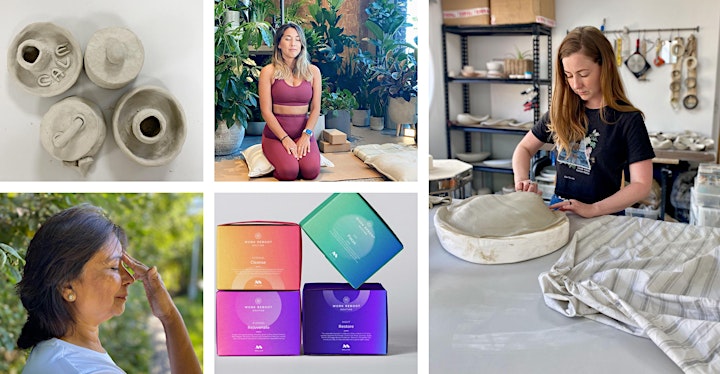 Wabi-sabi your life with Ceramic Art
In a world that is riddled with high-stress levels, fast-paced living and unrealistic pursuits of perfection, this ancient Japanese way of life that can be just what we need right now. Wabi-sabi is an ancient aesthetic philosophy rooted in Zen Buddhism, particularly the tea ceremony, in which bowls that were handmade and irregularly shaped were prized by the Zen masters for their deliberate imperfection. So come make something beautifully imperfect with Melloh Wellness.
Prices: £42.00. Ticket price includes all materials, tools and a box of our signature herbal blend.
Times: 10AM (90 Minute Workshop)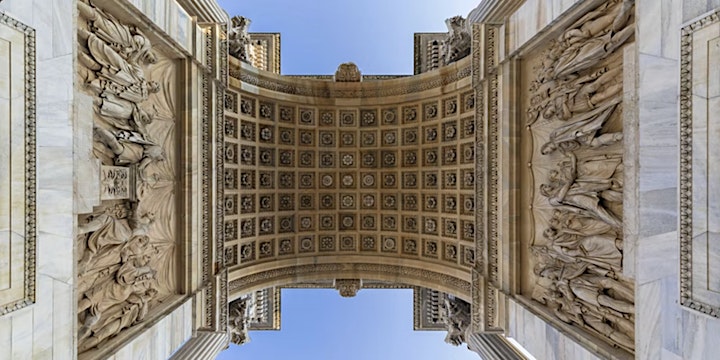 Architectural Photography Workshop
An introduction to architectural photography: learn both Theory and Practice with London Lighthouse Gallery and Studio! The interactive workshop will end with a review and feedback of images taken during the walk, and Q&A from participants.
Prices: £96.00
Time: 10:30AM - 2:30PM (4 Hours)
The gallery will also host an all day open day – "Meet the artist & Maker Event" from 10AM - 6PM. Join London Lighthouse Gallery for a meet and chat with Ceramic Artist/Maker Marcella Renna and hear all about her process and her transition from Solicitor to Ceramic Artist. You can also see the product range and enjoy the chance to buy at a discount for one day only.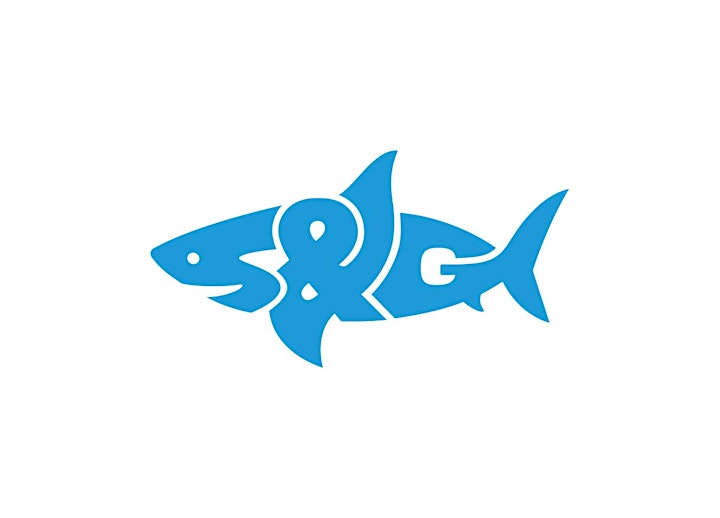 Kids Activities with Sharky and George
Interactive fun and games with children's party and play experts Sharky & George! The team will run brilliant crowd pleasers for 4-13 year olds such as Sharky's Footsteps, parachute games, tug-o-war and their fabulous water balloon catapult.
Prices: Free event
Timings: 11AM - 1PM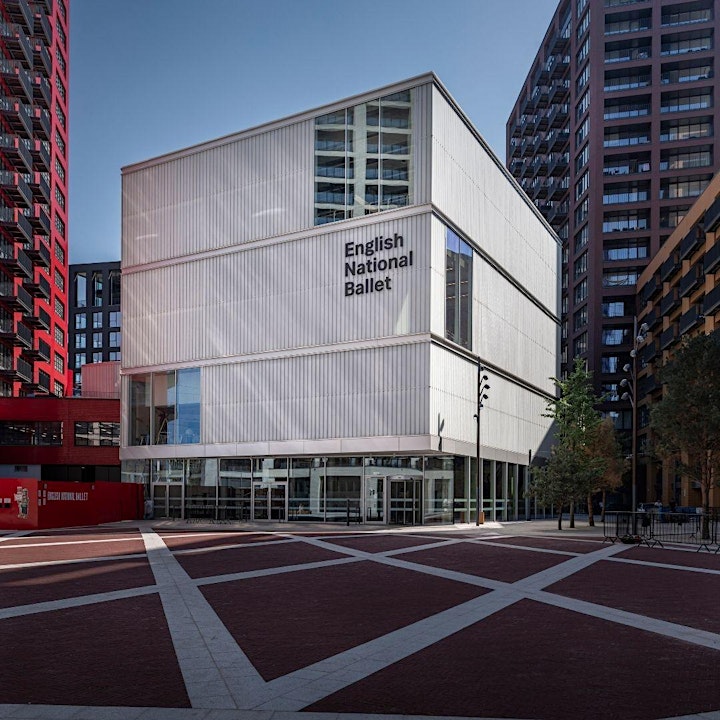 Mulryan Centre for Dance Tour
Visit the Mulryan Centre for Dance for a rare insight into this state-of-the-art building, home to English National Ballet. Peek through the viewing galleries into the custom-made dance studios and be inspired as you step into the expansive Holloway Production Studio, big as a large theatre stage, with the tour ending with ''Catching Colour'', a short film about art and culture on London City Island!
Prices: Free event (15 -20 Minutes)
Timings: 11AM, 12PM, 1PM, 2PM and 3PM (Guests are advised to arrive at the Mulryan Centre for Dance fifteen minutes in advance of the tours departure)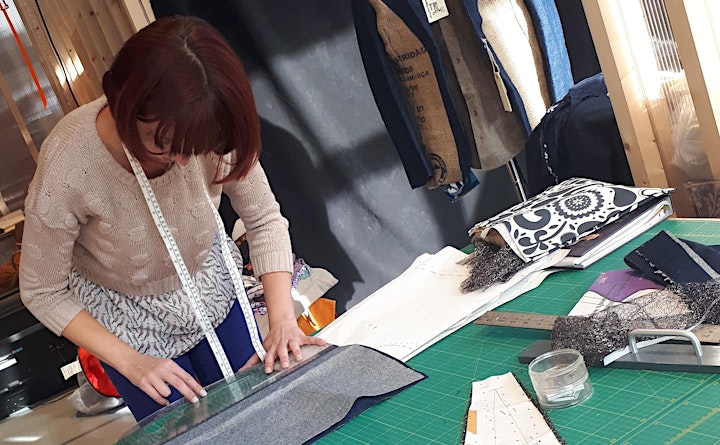 Learn to Hand Sew a Hem and Buttons
In this class you will learn how to re-sew a hem, a button and some hand sewing repair skills. This class is for all ages and abilities, and will be a group class. You will be in safe hands learning from, Claire, The Ethical Tailor with 4 years of teaching experience behind her in sewing skills. These classes with Couchman Bespoke also give back when bought, giving to a project helping people with learning difficulties gain cooking skills in the UK.
Prices: £20.00 Adults | £10 Child
Times: 2PM - 3.15PM, 3.45PM - 5PM (1 Hour 15 Minutes)
Learn to Pattern Make
Learn to pattern make a basic block to fit your measurements with Couchman Bespoke! This 2.5 hour session involves making a bodice fit block on paper and may include a sleeve if time. Ability to complete this depends on the quickness in completing the paper fit block. The fit block will be explained, as well as showing you how to manipulate the bodice for different garment styles. A fit block is made to your base body shape, and age above 12 and all genders are welcome.
Prices: £40.00 Adult | £25.00 Child
Times: 11AM - 1:30PM (2.5 Hours)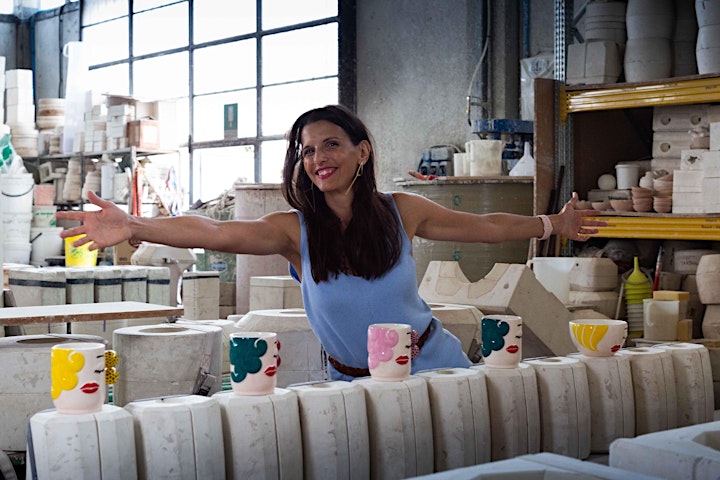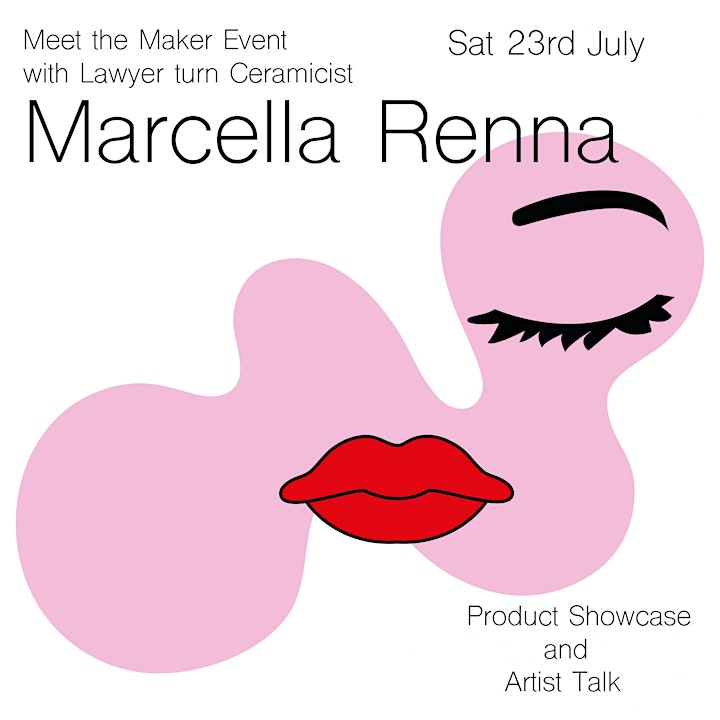 "Meet the Maker" Artist Talk and Product Showcase with Marcella Renna
As part of The Islander Festival, London Lighthouse Gallery will be showcasing female creative and business entrepreneur Marcella Renna's life and work with an exclusive artist talk. You will have the chance to meet Marcella and listen to her story, as she recounts her journey from solicitor to maker and artist.
A wide range of Marcella's products will be on display, with an exclusive discount on all products for one day only. Each piece is handmade, and hand painted by Marcella.
To find out more about Marcella's work head over to her website and Instagram.
Prices: Free
Timings: All day, from 11AM
Please note, the first talk will run from 11AM - 11.30AM, however talks will run several times throughout the day. Pop into London Lighthouse Gallery for up-to-date talk timings.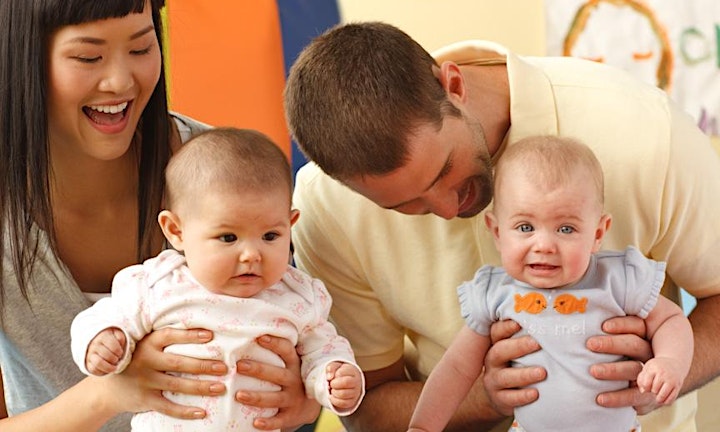 Gymboree Play & Music Fun
Music, singing, playing instruments and outdoor bubbles with Gymbo the clown! A fun, interactive and engaging workshop for children from 6m to 4 years to enjoy with a participating parent/carer.
Children love to experiment with ways to play musical instruments, accompany a song with rhythm, and act out lyrics through movements using both gross motor and fine motor skills. Children know so much about music and are at the beginning stages of being able to express themselves musically!
Prices: Free Event. 12 tickets available (each ticket is for 1 adult and 1 child; children must be accompanied by an adult)
Timings: 12PM, 1PM, 2PM (30 minute sessions)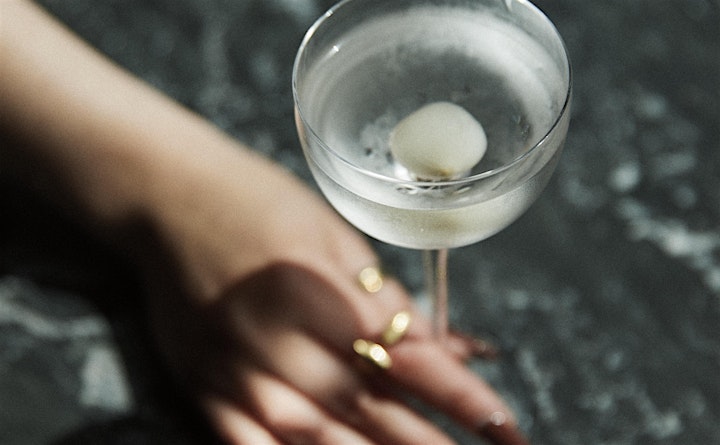 Cocktail Masterclass with Soda & Friends
An interactive insight into the mechanics of mixed drinks, from Highballs to Martinis!
Price: £20.00
Timings: 12PM, 1:30PM, 3PM (60-90 Minutes)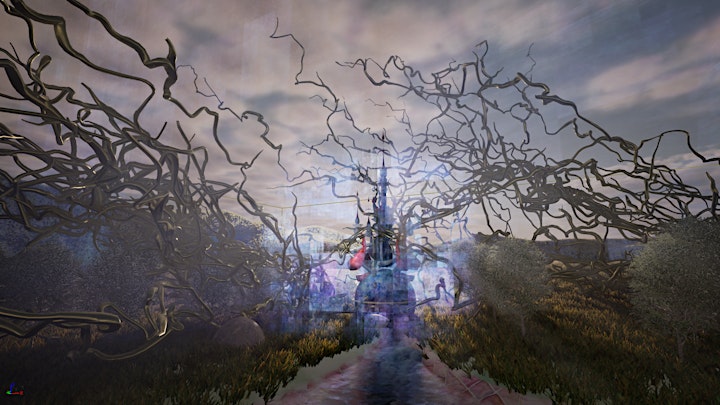 The Evolution of Ent-: QX at arebyte Gallery
arebyte Gallery presents The Evolution of Ent-: QX, an exhibition by artist and quantum physicist Libby Heaney. The exhibition is centered around an immersive experience that probes the many futures of powerful new quantum computing systems.
Prices: Free
Timings: 1PM - 6PM
More information about London City Island:
London City Island comprises 1,706 new homes set on an island of 12 acres, with independent artisan restaurants, shops, creative hubs and al fresco spaces.
The development takes its inspiration from the area's maritime heritage, with bold primary colours and making use of its waterside surroundings with river walkways.
Additionally, all Island residents will become members of the City Island Arts Club, the island's own private residents' club which includes a striking outdoor heated red swimming pool of bright, gym and residents lounge.
Phase One, developed by Ballymore, is now complete and fully occupied. For Phase Two by EcoWorld Ballymore, the final Apartments are now finished, with just The Townhouses left to complete.
Marketing:
By ordering tickets you consent to receiving marketing communications from EcoWorld Ballymore. You are able to opt out of these communications at any time.
The information you provide is used to improve the service we offer and will not be sold to any other company, further information can be found within our privacy policy and cookies.