Description
Book now:
This year the event will be held on Friday 15th February 2019 at our new offices at the end of Clifton Gardens UB10 0EZ.

Team Forum is The JGA Group's biannual showcase event for tutors, careers advisers, business partners, and employers. There will be an industry expert keynote and workshops designed to support our stakeholders and anyone with an interest in vocational education and careers.
Programme
09:30 - 10.00 - JGA's new home - building tours
10.00 - 10:45 - Market/Strategic overview | Richard Goodwin, Managing Director
10:45 - 11:00 - Refreshments
11:00 - 12:00 - Sales & Marketing: Moving Forward | John Riley, Sales Manager, Jubril Enyoisi & Ellie Sharkey, Marketing
12:00 - 12:45 - Lunch & Raffle
13:15 - 14:15 - What Makes a Programme JGA? | Biddy Lall, Head of Skills
14:15 - 14:30 - Refreshments
14.30 - 15:25 - Optimising Quality - the Lisa Way :-) | Lisa MacCormac, Director, Quality
15:30 - 16:30 - Vocational Education - the Hands On way!
16:30 on - Networking & drinks
The old saying goes "pictures speak a thousand words"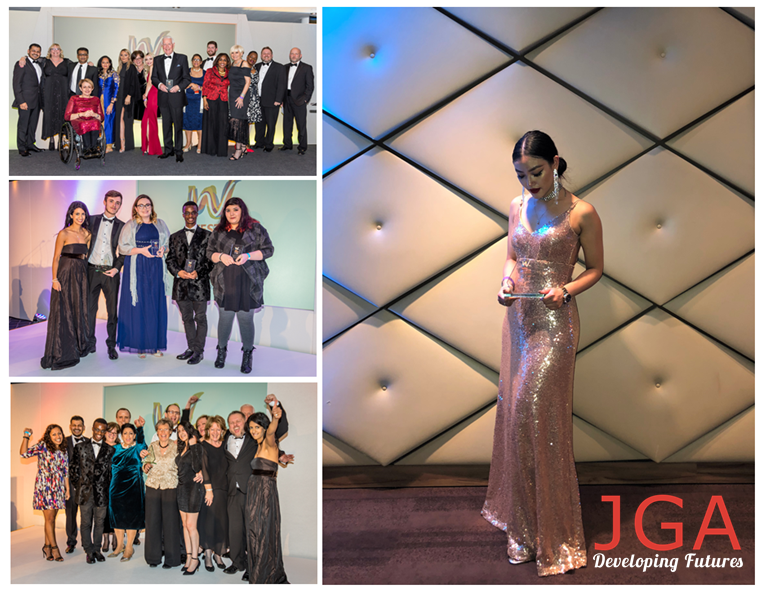 Our particular focus on the Events sector continues, the NEC in Birmingham have asked us to become an End Point Assessment organisation for the Live Event Rigging Apprenticeship Standard and the Institute of Employability Professionals have approached us to do the same for the forthcoming Employability Practitioner Standard. It has also been great to welcome Judith and Nicola who have been seconded to JGA to deliver child care related qualifications in Essex.

There have been ups (the tremendously successful ESF Healthy Futures programme and promising starts to new courses) and there have been downs (saying goodbye to a number of our careers adviser colleagues) but I hope that it is fitting that JGA have been shortlisted for a new trophy, West London Education and Training Provider of the Year 2019 and Beata Malek and Kamil Rej have been shortlisted for Apprentice of the Year, a category in which a JGA apprentice is reigning champion!

We are keen to broaden our client base for all of these programmes so if you know organisations which might be interested then do drop a msg to myself or to sales@jga-group.co.uk.
2019 will be a year for consolidating and making sure that every programme has the hallmark of good quality and commercial success that makes it JGA. Every learner on a programme of 6 months or more should have the opportunity of 1. an #ExcellentOrganisations field trip, 2. undertaking a Business Improvement Challenge project and have 3. a comprehensive Workplace Development Plan. This will be our challenge.

We look forward to seeing you at Team Forum which is likely to at our new residence on the 15th February - please pencil it in to your diaries now.
Many thanks,

Richard Goodwin

Managing Director | The JGA Group
T: 02084262666 | e: sales@jga-group.co.uk | w: www.jga-group.com