Description
Join us on campus as Nobel Prize winner Professor John O'Keefe delivers our 2017 John Damien Lecture with his lecture Cognitive maps in the brains of humans and animals.
Abstract
In this lecture Professor O'Keefe will describe and compare how we used two different strategies to find our way around the world, maps and routes. We now have considerable information about the mapping strategy and believe we understand how the brain constructs these cognitive maps of an environment and how they enable us to know where we are, to locate objects in the environment, and to navigate from one place to another by any available means. The cognitive mapping system is contained in a part of the brain called the hippocampal formation and consists of a set of cells which represent places, and the distances and directions between those places. The hippocampal formation is one of the first areas in the brain affected Alzheimer's disease and our understanding of the function of this part of the brain in animals and humans may help us to identify the underlying pathologies in AD.
The Speaker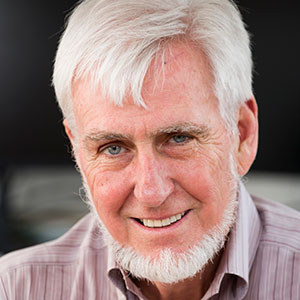 Professor John O'Keefe of University College London's School of Life and Medical Sciences won the Nobel Prize in Physiology or Medicine 2014 for discovering an 'inner GPS' in the brain.
Throughout his career, O'Keefe has studied the hippocampus and its role in spatial memory and navigation, the loss of which is prominent in disorders such as Alzheimer's disease. His research has shown how networks of hippocampal neurons are involved in determining an animal's location in the environment.
Born in New York City, John O'Keefe received a bachelor's degree from the City College of New York. He went on to study for his doctoral degree in physiological psychology with Ronald Melzack in Donald O. Hebb's department at McGill University in Montreal, awarded in 1967. He then worked as a US National Institute of Mental Health postdoctoral fellow at University College London in the laboratory of Patrick Wall.
He is Professor of Cognitive Neuroscience in the Department of Cell and Developmental Biology at University College London. In June 2013 he was appointed as the Director of the Sainsbury Wellcome Centre for Neural Circuits & Behaviour at UCL.
Registration
This lecture is free to attend and is open to all but we ask that you please register online in advance via the link above.