Description
The Journey by Badac Theatre Company - London extra date 9 December by public demand
Doors open at 6.30. play lasts for an hour 19.30/20.30 PG (parental guidance) no latecomers
There will be the possibility of informally talking to the makers of this important piece after the performance
This fearless, intense and immersive theatre production focuses on the experiences of refugees from across the globe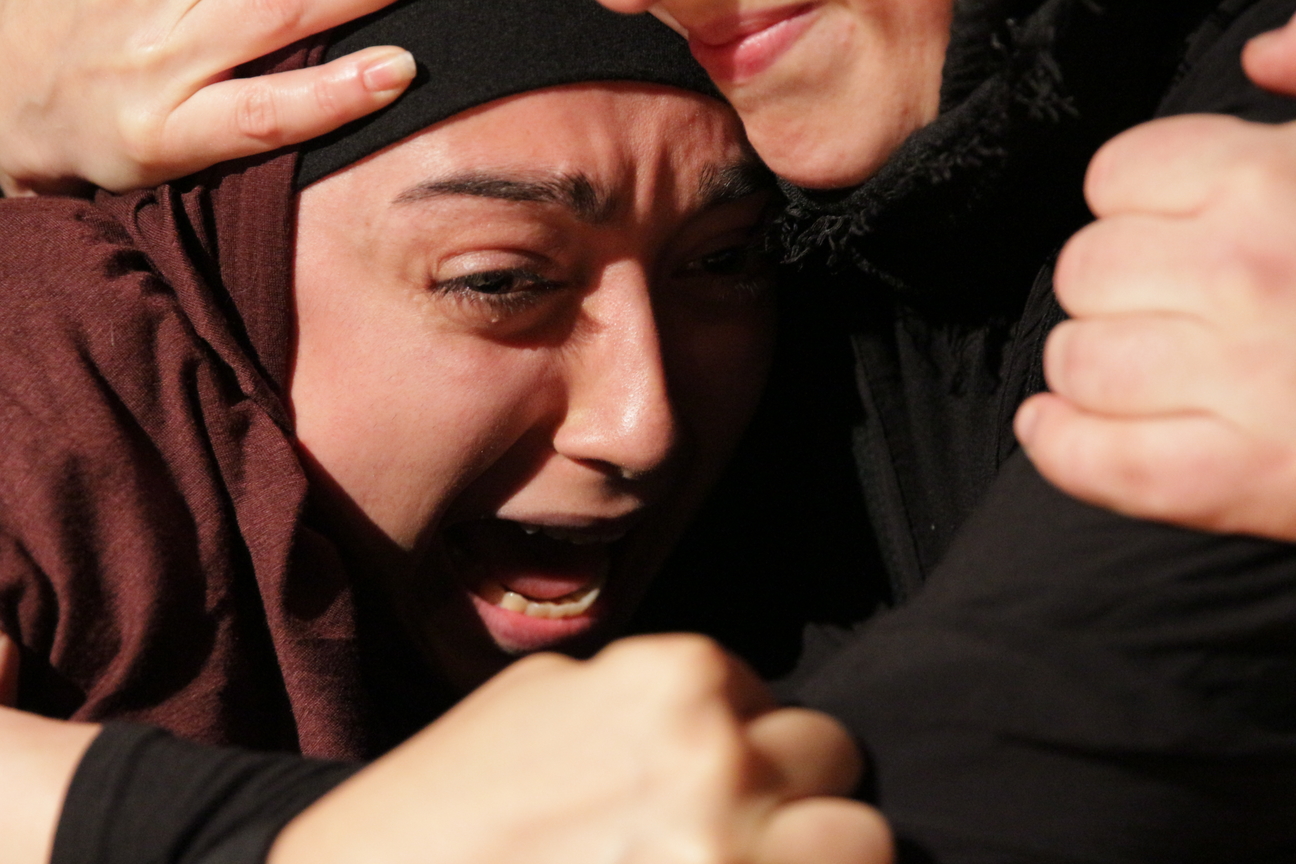 A displaced mother and child struggle to hold darkness and despair at bay, during a punishing trek from their devastated, war ravaged homeland to a destination of perceived safety and security.
To research the play writer/director Steve Lambert visited The Lebanon and camps on the Syrian border to learn of the desperate measures people can be forced to endure as they strive to survive. In the UK he worked with refugee communities and support organisations to develop a drama that is true to their experiences of fleeing conflict and, sometimes, certain death.
The Journey tells of the emotional, psychological and physical effects experienced by those forced to flee their homes.
Since the company's launch in 1999 ,Badac's work has always focused on human rights issues. Their unflinching work is brave, dark, all-consuming and stunning in every meaning of the word. Often moving and affecting, it provokes extreme reactions and polarises opinions.
Read Steve Lambert's interview on The Journey http://thisweeklondon.com/article/steve-lambert-the-journey/
'The visceral power of Badac's work is extremely rare' Steven Berkoff
'Frontline theatre in a war for truth' ★★★★ Exeunt
'Badac are one of British theatre's best kept secrets' Battersea Arts Centre
THE JOURNEY is the continuation of the long-established artistic collaboration between BADAC and Theatre @DraperHall
Theatre @DraperHall is curated by its Artistic Director Stefania Bochicchio, CEO of Infallible Productions, member of the EdFringe society and UK co-director of the ITI (International Theatre Institute), the largest arts organisation in the world.
ITI was created on the initiative of the first UNESCO Director General, Sir Julian Huxley, and the playwright and novelist, JB Priestly in 1948, just after the Second World War, and at the beginning of the Cold War, when the Iron Curtain divided the East and the West.