This session shows you how young people can transition from care into independent and meaningful lives.
About this event
Overview
Leaving care is a cliff age. When young people reach a certain age or status, overnight their support can disappear, leaving them to navigate complex and tricky systems to gain support and access to crucial services, such as education and housing. All children are classed as 'adults' and will have left care by 18; many leave well before this. We see a huge number of young people from care becoming homeless, not attending education, unemployed and having higher levels of mental health issues than their peers. These are the young people we know about; many young people just disappear. Leaders are frustrated at the lack of provision; practitioners worry, and young people are invisible. Young people deserve to lead successful independent lives with relationships that last a lifetime. 
Leaving home, whether  for university, a new job, getting married can be a scary but exciting journey. Most of us leave home with supportive families and people we can return home to: for young people leaving care this isn't the case.
For young people leaving care, reaching an age where their legal care status changes, the transition to adulthood can be sudden and overwhelming, meaning overnight they go from having support to having nothing. Too often this leaves them without the skills to navigate challenges such as housing, applying for jobs and education and often they disappear off the radar of children's social care.
We understand the impact of this; it is reflected in the increasing number of homeless young people who have experienced care, high levels of unemployment, mental health issues and low numbers in further and higher education. These are the statistics for the children we know about: many care leavers are unknown to us. 
We are left wondering what happened to the young people we worked with when they 'left care', often forgetting that they didn't really leave: care left them.
This session explores the real life experiences of young people leaving care. Drawing on lived experience, we explore what we can do to support young people to leave care and have meaningful and independent lives. 
We will learn about rights for children leaving care, recognise that you can maintain relationships and understand that you have a significant impact on the future for care leavers. 
Expect to be inspired and equipped with the skills to effectively support young people leaving care.
Learning Outcome
1. How to effectively support a young person who leaves care
2. The impact of care on a young person's development
3. How to access children's rights and entitlements when they leave care
4. An overview of leaving care as a legal framework
5. How to make sure your messages are remembered
6. Preparing young people to leave care
7. Positive stories about leaving care
Your Facilitator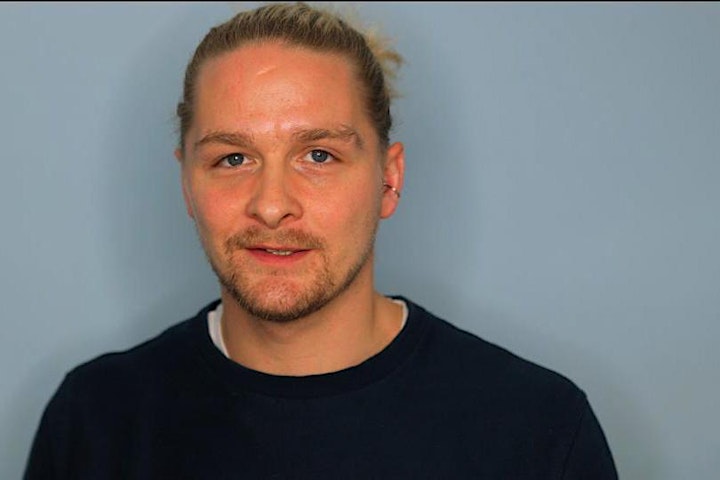 Luke Rodgers BEM
Luke Rodgers began his career by founding Foster Focus, an organisation which provides fostering organisations opportunities to improve services by involving young people.
Luke won multiple awards for his work with Foster Focus including the 'Entrepreneur of Excellence Award' in 2015 from the National Diversity Awards, the 'Young Social Entrepreneur Award' in 2014 from Unltd and 'Children's Achievement Award' in 2013 from Children and Young People Now. In 2017 Foster Focus was placed in the list of top10 best global 'youth development' companies by The International Youth Foundation.
Whilst at Foster Focus, Luke took the organisation to the USA, Europe and nationally in the UK, working with leading organisations in the children's sector including The Fostering Network, University of Oxford's Rees Centre, a wide range of Local Authorities and Fostering Agencies and The Department for Education.
After the success of Foster Focus, Luke brought his expertise to founding The Care Leaders in order to provide better opportunities to young people in and leaving care. His ambitions are to create a platform for young people to develop their own social enterprises and use their experiences in care as a driving force to move them forward, not hold them back.
Most recently Luke was recognised in the 2018 Queen's Birthday Honours List by being awarded the British Empire Medal (BEM) for his commitment to work with children and families.
Organiser of The Journey Through Care | Session 6: Leaving Care
We are experienced digital facilitators with personal and professional experience of children's services.
We don't just talk about what it's like for children in care.
Our leaders have lived through it.


We understand what it is like to attend training that doesn't seem relevant to our work with children. Not providing any practical guidance or understanding of lived experience leaves us without the knowledge to support young people.


That's not what we do…


We have provided 100s of workshops, webinars and training sessions for 1,000s of practitioners, all facilitated by leaders with lived experience. Our leaders draw upon their personal and professional experiences of children's services to provide training that gives staff the knowledge to create meaningful relationships with young people.


Our training is grounded in the real experiences of young people, because they bring to life the systems and the social and psychological issues that affect children and provide new insights, challenges and inspiration.


We combine lived and professional experience with our digital capabilities to work with you and provide training opportunities that give people knowledge that is relevant and meaningful to their work with young people.

Our successful training is now online and CPD accredited in response to the challenges of Covid. Back-to-back video calls, fatigue, the risks of isolation make it all the more important to offer an online learning environment that connects staff to the inspiration and challenge of the real experiences of young people. Our training provides opportunities to explore, reflect and deepen understanding of the issues affecting young people and the ways in which we can make a difference.