Description
What is a SSAS pension?
A Small Self Administered Scheme is a pension set up by a limited company for the benefit of its directors and beneficiaries. As the members are also the trustees, they control investment policy and how the scheme should run.


The benefits of SSAS
A SSAS is registered with HMRC and there are valuable tax benefits given including the following:
Assets grow free of Capital Gains Tax
Your fund on death can be passed down to your family free of Inheritance Tax
A company can contribute up to £500,000 from its profits and mitigate corporation tax in the year of contribution
You as a Member and Trustee have more freedom to direct the investments of the scheme and have control of the scheme bank account ( you are in control we help you find a solution)
Loans to your limited company can be provided from your funds (within certain limits)
Loans to a third party
Ability to take advantage of the new pension freedom rules introduced 2015/16


Who is this seminar for?
Limited companies with 2-5 directors and combined minimum funds worth £200k. (Pensions & Balance Sheet cash)
Ex corporate individuals with corporate pensions who are setting up or have set up in business.
---
Where: Junction 25 Conference Centre, Brighouse
When: Thursday 2nd Feb 2017
Two times to choose from:
10.00am-12.00pm (register at 9.30am)
OR
2.30pm-4.30pm (register at 2.00pm)

Followed by a hot breakfast/buffet
Price: Free to attend
---
Who's hosting?
Chris Henry, MindYerWealth Ltd.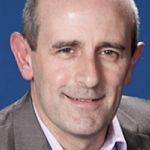 With 24 years of experience working at senior levels within the UK Banking sector, Chris focuses on getting you results, with a proven track record of success. Having helped Banking and Financial Services divisions and subsidiaries grow, he now uses his knowledge and experience to coach and mentor business owners so they get great personal & business results.
Chris also owns a Wealth & Property business & as a SSAS owner has first-hand experience of how to use SSAS to generate wealth through passive income.
"I would highly recommend Chris and the ActionCOACH team to help you achieve your goals, give you focus and set you on the track to growth & success."
Johnathan Richards - Aire berarings Ltd.
David Nicklin, Pension Practitioner.com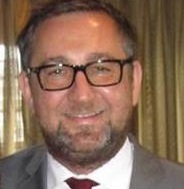 David has 28 years experience as a financial planner with the last 5 years specialising in advising directors of small limited companies on the benefits of using Small Self Administered Schemes to help fund for retirement in the most tax efficient way and at the same time use the same money to help drive their business forward.
"If you want to seriously protect your investments and substantially increase your wealth through tailored / bespoke schemes then I would recommend the consultants at Pension Practitioner every time. In my opinion there is nothing else on the market that remotely comes close to their degree of knowledge and dedicated proactive approach."
Director – LHSS
Mark Stewart, Sheards Wealth Management Ltd.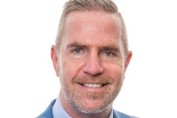 Mark has 25 years of experience in Financial planning working with both personal and corporate customers. Mark became Director of Sheards Wealth Management Limited in 2008. Mark's passion for the industry and service standards he maintains is unparalleled.
His mission of providing 'cutting edge' results driven financial advice for his ever growing client base is what sets him apart.
"If you want no nonsense, level headed financial advice, Sheards Wealth Management are the company to use."
Gordon Milner - Yorkshire Farben
During the event, you will also get a brief 1-2-1 consultation with us to discuss your business needs.