Actions and Detail Panel
The Joy Of Sustainable Eating
Tue, May 9, 2017, 7:00 PM – 9:00 PM BST
Description
Discover the joy of eating in a more connected, mindful and delicious way! The Joy Of Eating online course comes to you live with a brand new panel discussion event. You'll meet a group of expert food lovers and creators who approach sustainable eating in a range of creative and tasty ways.
An important part of a more conscious way of eating includes the sustainability of our food choices and considering how we can eat in a way that tastes and does the planet good.
With the growth of organic purchase online, the development of food waste apps like Olio, and innovative ways of using leftovers in products (check out Rubies In The Rubble or Chic P), there's never been a better time to think about sustainable eating.
The Joy Of Sustainable Eating is an evening of talk, tasting and smiles, with lots of tips to help you eat and live in a more sustainable way.
---
Panellists include:
Lorna Hall of Eat Myyy Thoughts: Lorna is a part-time cardiac nurse, part-time blogger dedicated to staging her own personal revolt against overconsumption and our throwaway culture. Oh, and she creates delicious plant-based recipes as part of this too.
Ceri Jones, Natural Chef: Ceri is a certified Natural Chef working as a cooking teacher, food & recipe writer, and yoga retreat chef. Her delicious recipes (available on her Natural Kitchen Adventures site and app) make the most of seasonal and local ingredients.
---
The evening includes a guided tasting meditation, panel discussion and Q&A session hosted by Meredith, founder of Food At Heart. There will also be a chance to nibble and mingle afterwards.
The ticket price includes a glass of wine, nibbles and a goodie bag to take away at the end of the evening.
This event is being run in partnership with the fantastic team at The Eleven and Runway East.
The Eleven is a start up studio. We're obsessed by building great ideas into brilliant businesses, and we're on a mission to create the best place in the world to do just that.
RunwayEast is a coworking space seeking to connect and host London's best community of startups.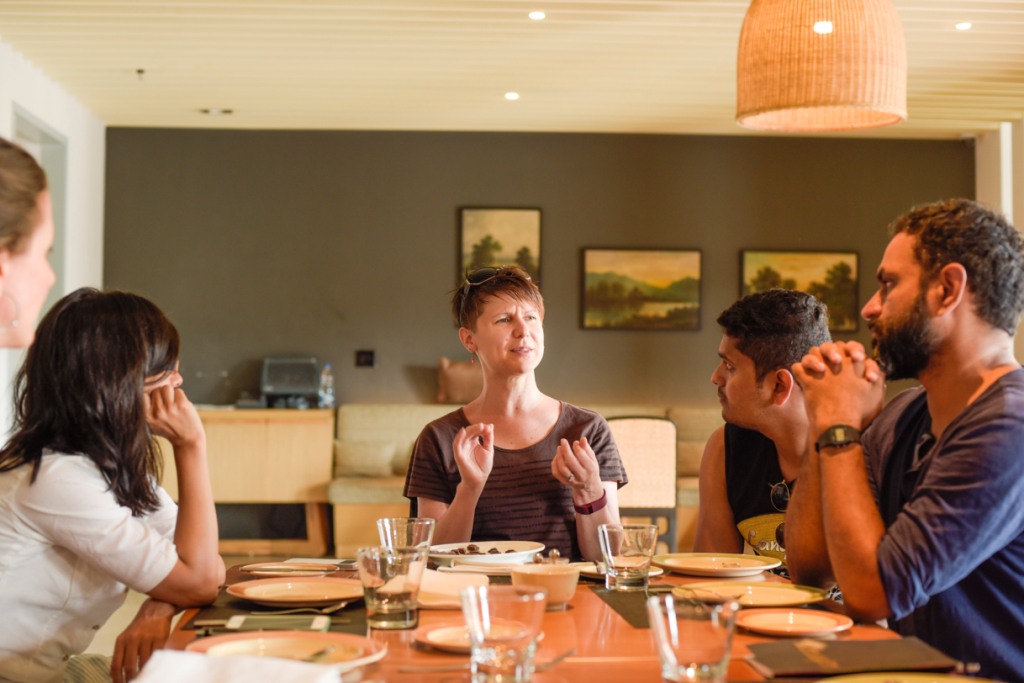 Date and Time
Location
Runway East Shoreditch
Monmouth House
58-64 City Rd
London
EC1Y 2AL
United Kingdom