Description
JoyFind Coaching is proud to present…
A workshop that can change your life.
It's certainly designed to.
A unique world of 'you' where your heart leads the parade and change is thick in the air.
Created from the depths of a heart committed to change for the better…
Is an opportunity to take the scattered thoughts and ideas you've had for your life and
bring them together to make something solid, something you can go after.
Something that is so exciting, so invigorating, so fruitful – a colourful explosion of joy
for your life.
Using a unique blend of painting, higher mind states than we use in everyday life, life-enhancing ideas and life coaching exercises,
Joyfinding is a 2 day weekend workshop in which we reveal the secrets ready to be unveiled in your life.

What has held you back, and will do no longer.
What your true mission, purpose and uniqueness is; that 'more' you've been searching for…
But you're not left there. We go all the way, to the 'what next' once you've found it…
And all with a big pinch of fun!
"Awesome workshop. I would encourage anybody to do it. One exercise in particular really got straight to the issues I had been struggling with for quite a period of time. I was left with both the clarity and motivation to make changes immediately and did indeed start doing so within 30 minutes of leaving! As a veteran of many personal development workshops over the years, you rarely find something which really gets you into action fast, but this certainly does. Many thanks to Jacqueline for this workshop and to Chloe for assisting." Shalini
A little taste of what we're all about…
I recently signed up to Oprah Winfrey and Deepak Chopra's latest 21 day meditation experience.
In their preceding ebook, called '7 Steps to Radical Wellbeing', Deepak writes a beautiful thing about daily engaging in childlike activities:
He says, "An ancient Vedic aphorism says, 'Infinite flexibility is the secret to immortality.'
When we cultivate flexibility in our consciousness, we renew ourselves in every moment and reverse the aging process.
Children offer the finest expressions of openness and flexibility. They play and laugh freely, and find wonder
in the smallest things. They are infinitely creative because they haven't yet built up the layers of conditioning
that create limitations and restrictions."
Using playful and fun exercises we enjoyable delve into who we are and what to do next to feel more fulfilled.
Transformational Life & Business Coach, Jacqueline says,
"Imagine your mind is a palace. In this palace there are many, many rooms. On the walls of each room,
there is writing on its wall. These are your beliefs. We live in very grand and beautiful palaces, but we
cease to explore them. We stay in just a few rooms, each of which has a belief carved into its wall.
We never discover the new rooms, those without anything on the wall just yet – those in which we feel new, and free."
"Thanks so much for running the workshop at the weekend. I can certainly say I've never done anything like that before and it was very eye opening!" G
What we're aiming for you to get out of the workshop:
Feel happier, brighter and more inspired about your life and the future
Understand your personal inspirations from beyond your conscious, everyday mind and get clearer on your life purpose
Finally understand what's been holding you back and creating patterns you just can't break using painting and other exercises
Side effects include:
Inspiration to turn your life into a thing of beauty and fun

A turning point in your life and happiness

Discovery of what you'd love to be, do and have in your life

Validation of who you are inside

The knowledge and evidence that we all have the same opportunities in life for the taking

How to hear, access and follow your heart (no small thing)

Trust in yourself, especially in your decision making

The confidence to start making your life different

How to get back on track on 'off' days

Reassurance that what you're interested in IS worthwhile

Community and new friends

Greater self respect

Greater self worth (in one day, yep!)

Greater empathy and compassion

Unconditional love for yourself

Success at what you go for

Passion and motivation for life

Self confidence when talking to people about your passions

The start of a change of career, relationship, fortunes, health, wellbeing, mood, wealth and anything else you feel is not working
Join us!
Some of the wonderful artworks that come out of the workshop, facilitated by out technique, mind states and exercises, surprising people who have said they've never been artistic!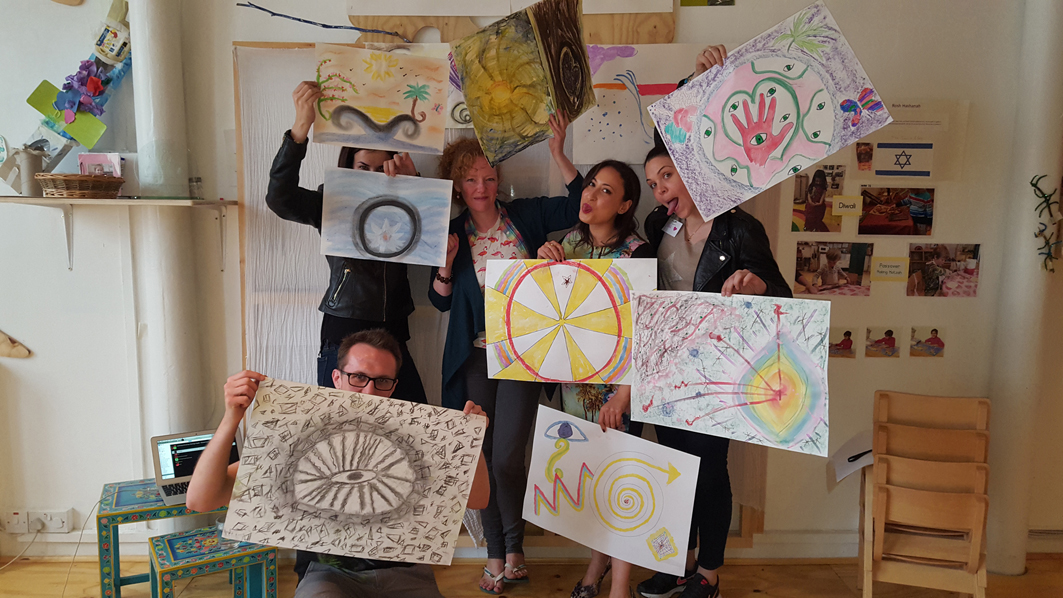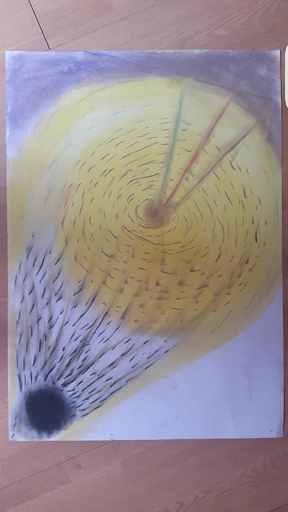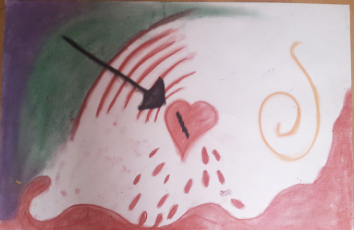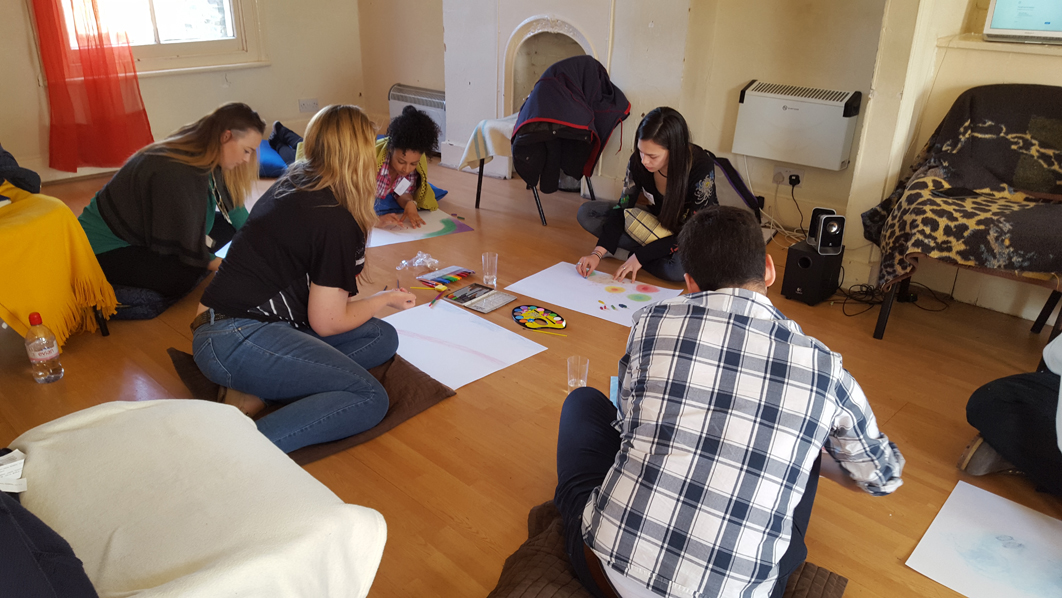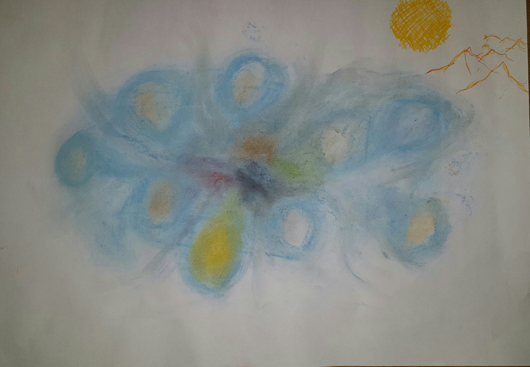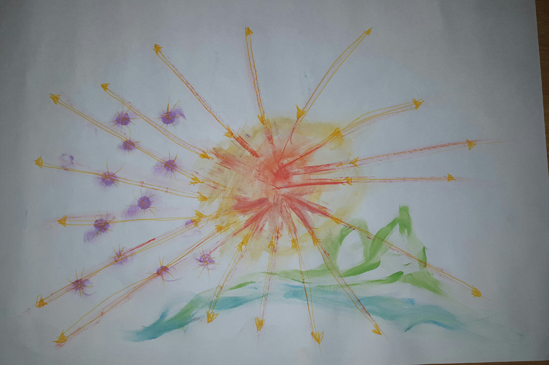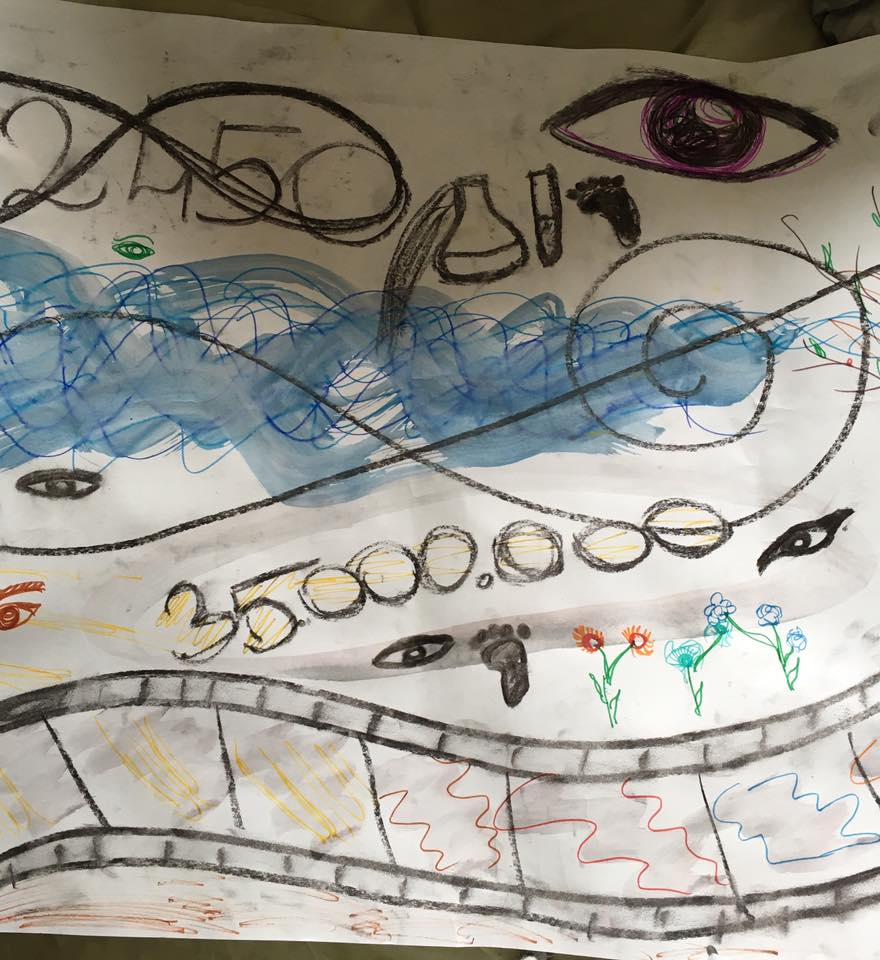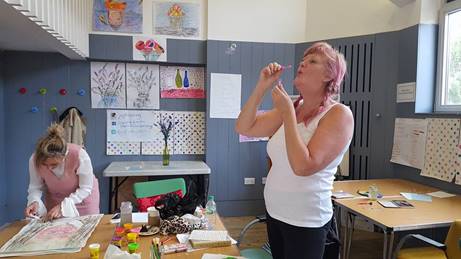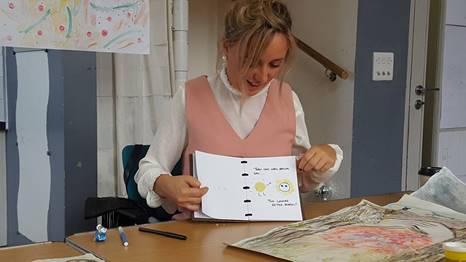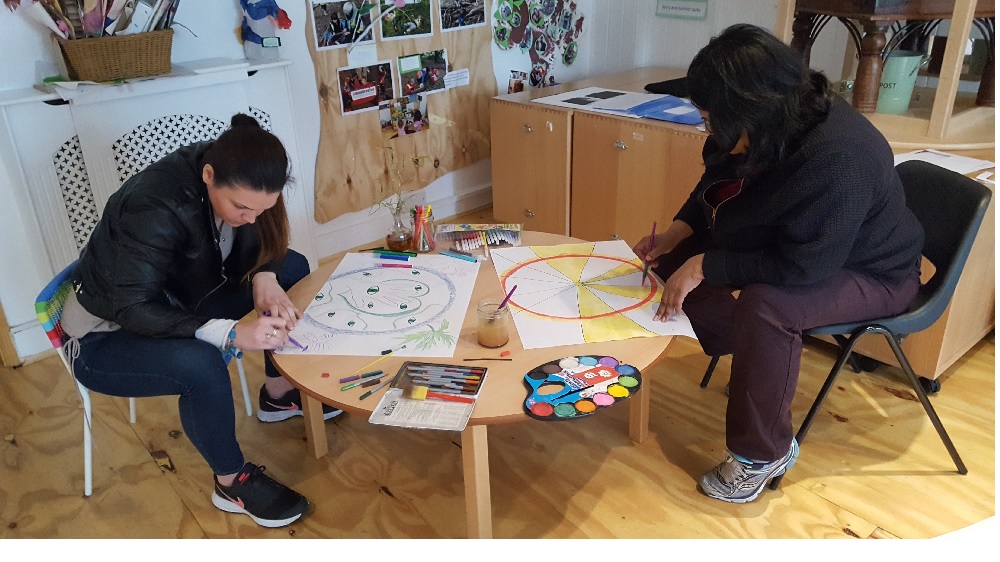 "I really enjoyed the Joyfinding workshop – I found it very positive, powerful and encouraging. It makes you think outside the box and aim for better things." Daiva
"The Joyfinding workshop was so interesting and insightful. I particularly enjoyed the writing exercise. As an aspiring writer, this workshop gave me the boost of creativity I needed! Jacqueline created an environment that allowed me to be playful and let my inner child come out! I strongly suggest her workshops to anyone wanting to find out more about themselves!" Chloe

"I learned to let your inner child out, so it can transform your life" Nikolett
JoyFind's ethos:
JoyFind believes in an open hearted world which contains open hearted people.
JoyFind believes in understanding each other, from our cores.
JoyFind believes in wanting to do the best we can by each other.
JoyFind believes we are united, in consciousness and spirit.
JoyFind believes we are the creators and designers of our own lives.
JoyFind believes we should want to live fulfilled lives.
JoyFind believes we should each make our own music. Each sing our own song.
JoyFind believes we have the inherent power to achieve absolutely anything.
JoyFind believes together we are stronger than alone.
JoyFind believes everything in life should be done with fun.
More about Transformational Life Coach Jacqueline Labib
FAQs
Do I need to be artistic?
Absolutely not! The method works for everyone and it's not about how pretty your picture looks, but what it means. Having said that, people are surprised at how they create something really quite creative!
Where can I contact the organiser with any questions?
Email wecare@joyfindcoaching.com or call 0788 308 1401 and you'll usually get an answer within the same day.
How do I get to the venue?
The nearest tube is Chalk Farm, the venue is a short walk around 7 mins along a leafy road and we are on the ground floor. Signs will be posted. outside and inside the venue for your ease.
Is my registration/ticket transferrable?
No, as Jacqueline wants you to be there to meet your own best life on a date you will remember. Be powerful by choosing to listen to the positive, strong part of your mind which is telling you you deserve to live a fulfilling, authentic life. You won't regret it.
Please note tickets are available on other portals such as Meetup groups and Facebook events and so are first come, first served. Adjustments to number of tickets remaining will be made periodically across platforms to indicate availability.
What about lunch?
There are some small cafes, shops and a cash machine nearby.
Do you offer refunds?
Prior to the event your ticket is reserved, although if you don't find you've learned anything new about yourself by the end of the day, ask the organiser and you can have your ticket fee back in full.
Come and find your joy with us - we promise FUN personal development with unique techniques that really do work, for absolutely everybody.
Register for tickets now to feel happier come Monday!
See you there!
Jacqueline & team