We got an exhibition, live music and a workshop to celebrate the new issue of The Juice zine.
About this event
The Juice #07 is released only weeks after a 10-month journey that took us way out of our comfort zones. Creating a publication while living in a different continent made us feel like aliens at times, but most of all brought us the realisation that a zine is a manifestation of what makes us tick. It's a universe composed of the worlds that each person who collaborates with us carries within.
Number seven is our earnest effort to document those worlds.
To bring them to you, we're launching our new zine with a two-day event jam-packed with activities:
Wednesday 27th
We kick things off with the opening of Other Worlds - an illustration group show where nine artists display their widely diverse interpretations of our zine's theme, featuring:
Expect good music, freshly unboxed zines and great art!
Thursday 28th
For the second day, we've put together an affordable zine editorial workshop (afternoon) and an eclectic evening of live music with three talented acts that have released some of this year's best projects:
Make sure to RSVP to get £1 off the zine final price during the event days.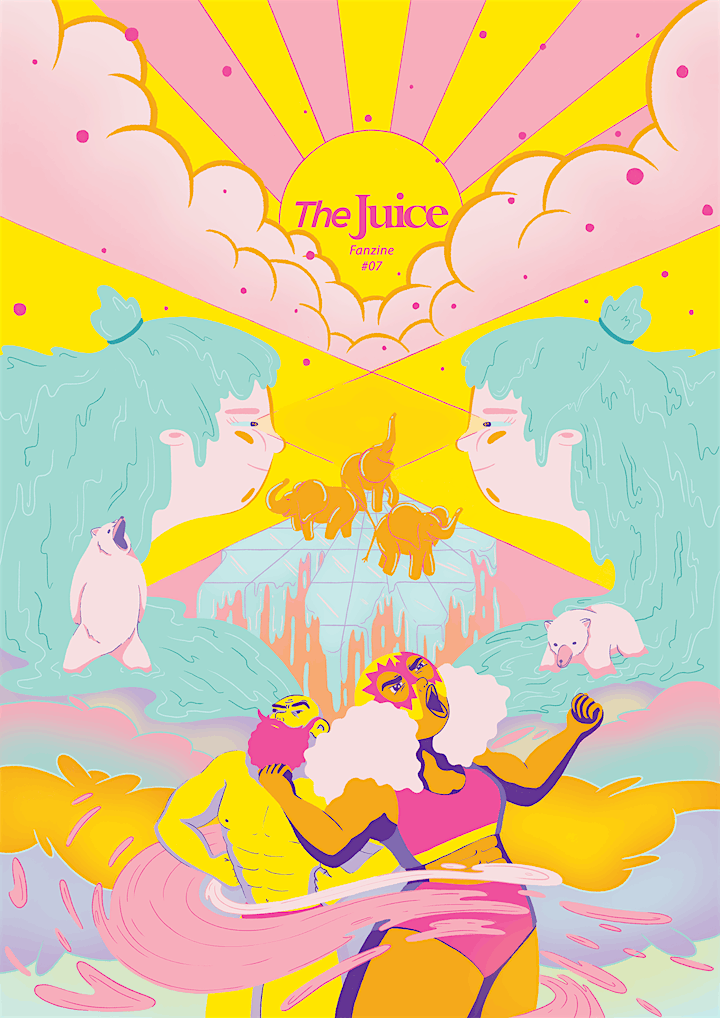 Organiser of The Juice 07 Launch
Juicy Records began to leave its mark in 2010. Not to reinvent, nor to divide in worthless categories of genres and aesthetics, but to serve as a platform for projects that transport contents through music and publishing. Music with content is music that transmits something. Values, messages, emotions, stories…all of these have been brought to us over many years by music, and now it's time to gather some friends and give something back.