Description
JOIN US FOR OUR INAUGURAL KAIROS UK CONFERENCE
The Inaugural Kairos UK Conference, taking place on 9 November 2013 at Level39 in London, is the flagship event of the Kairos Society UK. It will host about 200 attendees from Britain and beyond, and stage several keynotes by well-known pioneers in innovation, science, and entrepreneurship.
Confirmed speakers include Cliff Prior CBE, CEO of Unltd, Lord Bilimoria, Founder and Chairman of Cobra Beer, Andrew Y. Ng, Co-Founder of Coursera and Director of the Stanford Artificial Intelligence Lab, Matt Clifford, Founder and CEO of Entrepreneur First, Greg Marsh, Co-Founder and CEO of onefinestay, and many more.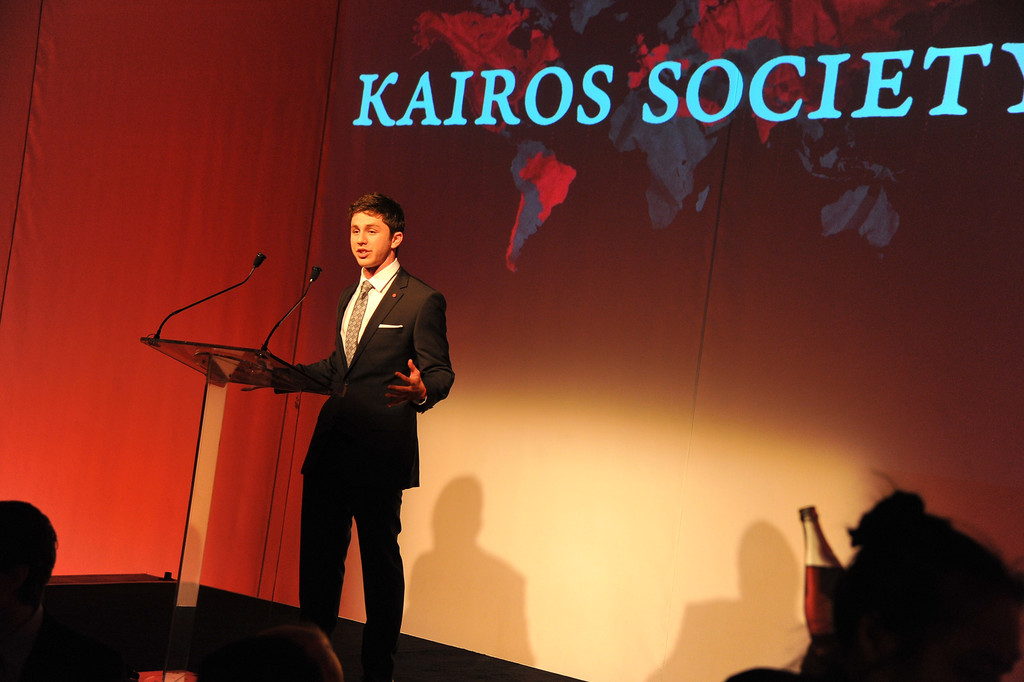 A further highlight of the conference will be panel discussion on the "Future of Education", a topic of particular interest of the Kairos Society.
Furthermore, young innovators and entrepreneurs can take place in our Pitch Competition and have the fantastic chance to present their idea in front of an amazing panel of judges and even get fast-tracked for the prestigious Annual Kairos50 Awards at the New York Stock Exchange. For more info, please check out our website or contact matthias.meier@kairossociety.org.
The event is kindly supported by Level39 and will be hosted at their fantastic accelerator space, occupying the entire 39th floor of the iconic One Canada Square building right in the heart of Canary Wharf, London.
Organizer of The Kairos Society UK Conference 2013
The Kairos Society aims to catalyze an economy of innovation by fostering a global community of top student entrepreneurs and change makers, driven to individual and collective action towards a better future. 
http://kairossociety.org/
Our mission is to accelerate top entrepreneurial students in the UK. We do so by creating a trusted community of young entrepreneurs, who can together share business challenges and discuss ways to learn. In addition, we connect the UK Kairos fellows on a global level and introduce them to potential business contacts, senior leaders and mentors.
The Kairos Society is an international, student-run, not-for-profit foundation based in the United States. Kairos fosters a culture of innovation-driven entrepreneurship by engaging our diverse fellows with a variety of industry and thought leaders surrounding a wide range of global challenges.
Our seven hundred global fellows hail from fourteen countries across four continents and represent the 
most enterprising and innovative students from top universities around the world. Kairos fellows strive to develop meaningful ventures that create value for the global economy while improving the lives of billions of people around the world. In doing so, Kairos works to bridge the gaps -- between disciplines, cultures and generations -- that stifle transformative innovation.