Description
Please join us for the upcoming event where our guest speaker is Christopher Coleridge Cole. With a portfolio in financial planning spanning over 40 years, Christopher has been a leading adviser to businesses, showing them the most efficient platforms to use when looking at their tax.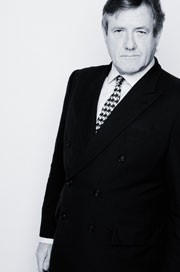 Christopher has spent 28 years of his career in the Far East, Middle East and most recently Geneva where his main specialism was offshore trusts. He can offer expert advice to landlords, buyer and investors who need guidance on transferring their properties into UK corporates without incurring CCG &SDLT and help those buying HNW residential or commercial property as well as he can support and provide options in sidestepping CGT, income tax, and IHT.
Christopher is registered with the Institute Register of Insurance Brokers and the Chartered Insurance Institute in the U.K and has been recently elected as a member of the European Registered Regulatory Body in France, sanctioning advice throughout EU countries.
Christopher Coleridge Cole will be joined by
Nellie McQuinn the award-winning property investor. Her company - Property 165 - won New Property Investor of the 2017 year award.
Property 165 is an award-winning boutique property company run by husband and wife, Nellie and Mathew McQuinn. The company is based in London, UK and specialises in flips, as well as running a boutique BTL portfolio.
The event is going to provide you with insight as well as advice and guidance on tax, insurance, offshore investments and more. This really will be an event not to be missed.