Description
Join Wales Gene Park to hear the story of the discovery and identification of the skeleton in the car park, including how DNA was used to help identify the remains of King Richard III. All welcome!
Further information email walesgenepark@cardiff.ac.uk or phone 02920 746940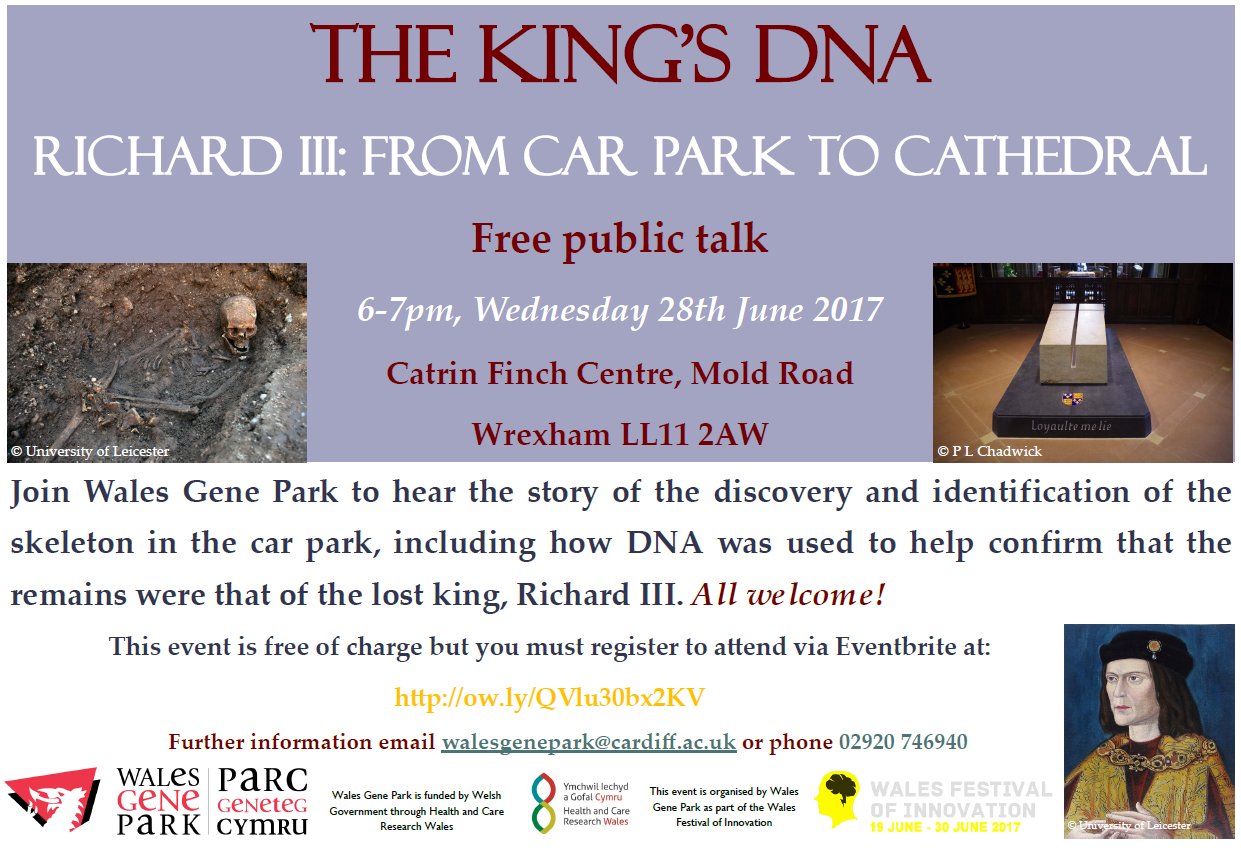 Organiser of The King's DNA - Richard III: from car park to cathedral
Our mission is to promote and facilitate medical genetic research and to educate and inform the public, health professionals, and young people alike about the the issues and opportunities raised by genetics.
We bring together expertise and experience in genetics within Wales, provide state-of-the-art technologies to researchers in Wales and provide innovative initiatives to educate and engage health professionals and the public in Wales and beyond.