The Klaus Flugge Prize with Children's Laureate Lauren Child
Description
Set up in honour of influential publisher Klaus Flugge of Andersen Press, Foyles is proud to host this year's Klaus Flugge Prize announcement awarded to the most promising and exciting newcomer to children's picture book illustration.
The shortlist for the 2018 Klaus Flugge Prize will be announced live on Wednesday 16th May at this very special event celebrating the art of the picture book. In advance of the announcement, Klaus Flugge Prize chair of judges Julia Eccleshare will discuss the art of picture book illustration with UK Children's Laureate and Klaus Flugge Prize judge Lauren Child.
Hear from one of the finest and most distinguished children's illustrators of our time, and meet the rising stars of 2017, as well as their editors and agents. Klaus Flugge himself will be a special guest.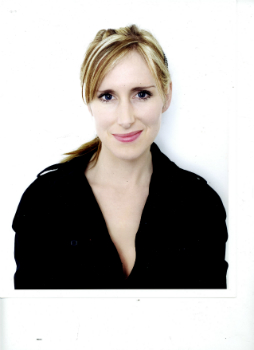 With a unique ability to see the world through a child's eyes, Lauren Child is one of the most influential and innovative writers of her generation. Her creations include the popular picture book series Charlie and Lola and Clarice Bean as well as the Ruby Redfort books for older readers.
In 2017 she was announced as the new Children's Laureate, declaring that her aim will be to forge 'stronger links between the world of children's literature and other art forms such as fine art, film, music, television and design.'
Tickets: £8 standard / £5 Foyalty members. When purchasing a Foyalty ticket, please do not forget to bring your Foyalty card with you.
Venue: The Auditorium at Foyles, Level 6, 107 Charing Cross Road
*Not a Foyalty member but would like to gain access to discounted tickets, exclusive offers and giveaways? Click here to register free today!