About this Event
The KneeKG system is the first in-clinic device to measure knee function during gait with objective and quantifiable data associated with mechanical markers and functional deficiencies of the knee.
The evening will feature presentations from leaders in Healthcare and from Industry, elaborating the benefits of using the KneeKG system for both you and your patients.
 In addition, special celebrity guest speaker and Olympic Gold Medalist in track and field, Bruny Surin, will discuss his personal experiences with knee pain and how assessments via the KneeKG system helped him to overcome his pain.
Building a Performance Rehabilitation Culture: It's a matter of Philosophy
The importance of developing a philosophy for rehabilitation: the 'WHY' of the patient's journey.
Modelling Performance Rehabilitation: Built to last:
The key agents of efficacious rehabilitation needed to build Robust Injury Resilient Athletes:
• The importance of a multimodal approach
• Defining the physiological and psychological variables
Integrating the Fundamental Principles of Strength & Conditioning
Concentrating on the principles of Specificity and Progressive Overload to ensure that athletes can tolerate the most demanding physiological and psychological scenarios on their return to function.
A Corrective Movement Approach: Neuromuscular Acquisition
Introduction of
• Movement Preferences
• Proprioception
• Single Leg Efficiency
• Corrective Movement Program
Core Conditioning: The Missing Kinetic Chain
The importance of core conditioning and how to utilise the kinetic chain to reduce the risk of future injury and improve athletic performance.
Gamification: Engaging your Patient
Why rehab can no longer be transactional and that instead it must be engaging, fun, demanding, interesting and at the edge of their capability.
Rehabilitation to Reconditioning: A Systems Approach
Identifying Energy Systems needed to develop injury resilient robust athletes.
• Rehab to Threshold
• Rehab to Speed
• Rehab to Industry
Running: The Creative March
Transitioning a patient back to running is a very challenging task. Running is a high impact, high intensity hazardous activity. In this section we will discuss strategies to transition a person quickly and safely back to running.
Reconceptualising Rehab: A lifestyle Approach
In this section we will discuss how sleep, exercise, nutrition and stress can affect healing timeframes, injury risk and athletic performance.
Measuring Success
In this section we will discuss what variables we measure throughout the rehabilitation journey. We will discuss how to profile a patient and benchmark their improvements in relation to their goals.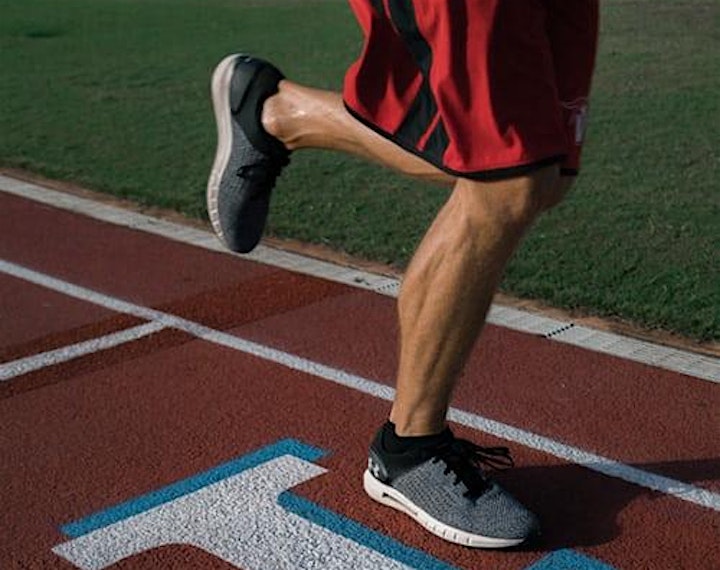 Speakers:
ALEX FUENTES, PhD, Chief Scientific Officer, EMOVI: is responsible for clinical affairs, research and development activities, training and education programs. Alex holds a B.Sc. degree in athletic therapy from Concordia University and completed his doctorate at the Faculty of Medicine of the University of Montreal in biomedical sciences (biomechanics). Alex led the technology transfer from bench to bedside of the knee marker technology resulting in the first rapid, valid and medically meaningful 3D functional assessment in the clinical setting. He continues to oversee technological improvements facilitating clinical integration of biomechanics to improve patient care. Alex has significant clinical experience having worked in the field of athletic therapy for numerous years and by having managed and overseen a knee specialized clinic for 7 years. His postdoc fellowship in data mining at the École Technologie Supérieure gave him the expertise to push the boundaries in utilizing biomechanical data as a diagnostic aid and to help personalize treatments. As an associate member of the Laboratoire de recherche en imagerie et orthopédie (LIO) he continues to be actively involved in clinical research and act as a mentor for graduate students. He has authored or coauthored more than 50 publications (papers, abstracts, book chapters) and holds 2 patents. He is highly respected by sports medicine physicians and orthopaedic surgeons; Alex has to his credit several awards for his contribution of new knowledge in clinical orthopaedic biomechanics.
PROF. PAUL LEE, Consultant Orthopaedic Surgeon, 108 Harley Street: Professor Paul Lee qualified from Cardiff University and is now a specialist in Sports, Regenerative, and Orthopaedic Surgery. He has undertaken 5 international fellowships training in regenerative medicine, arthritis, complex orthopaedic surgery and sports surgery. Professor Lee also was involved in Autologous Chondrocyte Implantation (ACI) and adult stem cell clinical research. Professor Lee has also completed a PhD in medical engineering and has presented nationally and internationally. He also has a track record of over 50 peer review publications and written textbooks. Being a double board certified Orthopaedic surgeon with special interests in Sports Medicine, Professor Lee has treated UK premiership footballers for sports injuries which significantly reduced their time for recovery and return to play. He has treated ACL injuries in high-level athletes and has been lecturing to elite sports teams since 2010. Beside Hip and Knee Replacement, Professor Paul Lee has a keen interest in biological & no surgical intervention for musculoskeletal conditions.
JOHNNY WILSON, Clinical Director, 108 Sports Exercise Medicine, 108 Harley Street: Johnny is a recognised leader in the field of Sport & Exercise Medicine and we are delighted to announce that he will be heading up our World Class Sports & Exercise Medicine Center to help our patients achieve their sporting goals & aspirations. Johnny has a wealth of clinical experience and a proven track record of working with sports persons of all types and ages ranging from the recreational squash player right through to professional footballers and international athletes. As well as being a qualified physiotherapist, Johnny has obtained a degree in Sport Science, a Masters in Sport & Exercise Medicine, has written a book in this field and has been published in Scientific journals in his quest to provide the best possible treatment for his patients. As well as all of this, he has lead several Sports Medicine Departments in Professional football which include Notts County FC, Scunthorpe United FC, Chesterfield FC and more recently FC Halifax.
BRUNY SURIN, Olympic Gold Medalist in the 4x100m Relay at the 1996 Games, in Atlanta: Mr. Surin is a Canadian track and field gold medal winner in the 4×100 meters relay at the 1996 Summer Olympics. In 2008, he was inducted into Canada's Sports Hall of Fame. In 100 meters, he has broken the 10-second barrier multiple times and holds a personal record of 9.84 seconds. He is currently President of Sprint Management Inc. ("Surin" athletic apparel, athlete management, Consultant in sports marketing), President of the Bruny Surin Foundation, a Television/Radio Track and Field Analyst, as well as being an accomplished motivational speaker and brand ambassador.