The Ladies Business Brainstorming Club - How to Naturally Attract Perfect Clients by Being Your True Self

Tuesday, 27 October 2015 from 18:30 to 21:30 (GMT)
Event Details
The Ladies Business Brainstorming Club
Presents
     SPEAKER OF THE MONTH  
Cathy Ballard
 


 

Does it frustrate the pants off you to put your heart and soul into your people-helping business – and STILL NOT ATTRACT CLIENTS? 

 

Have you been hungrily eating up advice from experts in every direction only to end up with information indigestion and OVERWHELMED with NO CLEAR DIRECTION? 

 

Would you like to know the fundamental principles of energy that make you irresistible to your ideal clients and make you fall in love with your business? 

 


Join us on 27th October at The Ladies Business Brainstorming Club for Cathy Ballard's interactive, content-rich talk.

 

Cathy will be explaining why, when it comes to doing the work you love, living on purpose and making a positive impact in the lives of others, being your true self and branding from the heart is essential. Without it you'll be struggling to attract the very people you're here to help.  




 

 


As women entrepreneurs who know they're here to serve the world and make a difference through their talents and gifts it can get really disheartening to not know how to confidently communicate what it is you're about, how you give your unique value and who you serve.

 

When you're not clear about these essential things it makes attracting enough of the right kind of clients very difficult. And when that happens it knocks your confidence and can bring up doubts about yourself and the viability of your business!

 


During this 45 minute talk you will discover: 

 

• How to cut through the confusion of what makes up your brand

 

• The number one mistake that keeps women entrepreneurs stuck, frustrated and struggling

 

• Who your ideal clients are and how to attract a tribe of loyal fans.

 

• Simple steps to make you absolutely irresistible to your ideal clients, which will boost your confidence and could save you £1000s!

 

Discover tangible steps to take away and implement straight away so you can create a brand that really fits you, that will make your marketing easy, and that can transform your business from being a source of frustration and struggle to one that's flowing, exciting, fun and fulfilling.

 




About Cathy:  

Cathy is a Spiritual Business Mentor, intuitive branding coach and founder of www.CathyBallard.com.

 

She works with inspiring entrepreneurs passionate about living extraordinary lives, and who are excited by the personal and spiritual growth that comes with having a purpose-aligned business that makes a difference in the world.

 

She inspires her clients to be the highest versions of themselves and help them connect to the limitless power within them to create more freedom, flow and money doing what they love.  

She works with them to find clarity about their true path, eliminate energy blocks and inner resistance, raise vibration and restore flow and momentum so that they can manifest the life and business that brings them the most joy, abundance, fulfilment and fun.

 

If you'd like to find out more or apply for a complimentary Flow Assessment Session then pop on over to Cathy's website -www.CathyBallard.com. 
Schedule for the evening
6.30-6.45pm  Registration and introductions
6.45-7.30pm  Speaker of the month
7.30-8.30pm  Brainstorming Sessions
8.30-9.30pm  Networking
Do you have questions about The Ladies Business Brainstorming Club - How to Naturally Attract Perfect Clients by Being Your True Self?
Contact Abounding Solutions
When & Where

University of London - International Hall
Lansdowne Terrace
WC1N 1AS London
United Kingdom


Tuesday, 27 October 2015 from 18:30 to 21:30 (GMT)
Add to my calendar
Organiser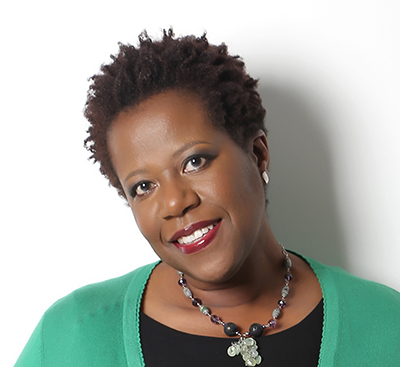 Carol Stewart, is an Executive, Career, Business Coach.  She is the founder of Abounding Solutions and in Janary 2015 was named as one of Britain's Top 50 Business Advisers by Enterprise Nation for the work she does with women who are starting businesses.   
She coaches high achieving women (with a particular emphasis on introverted women) to be authentic, bold, confident leaders and excel in their careers and businesses.
She also helps organisations to develop the talent pipeline of female employees so that more women make it to senior management roles.
With over 20 years coaching and leadership experience, Carol has a Masters in Coaching Psychology, is a Fellow of the Institute of Leadership & Management and a Member of the Association for Coaching.  
Email:  carol@aboundingsolutions.com
Visit:    www.aboundingsolutions.com