The Ladies Business Brainstorming Club - How to Use PR to Build Your Expert Status

Tuesday, 26 May 2015 from 18:30 to 21:30 (BST)
Event Details
The Ladies Business Brainstorming Club
Presents
     SPEAKER OF THE MONTH  
Are you an entrepreneur or small business owner who shies away from PR because you think it's only for the 'big boys'?
Or maybe you think PR is a big scary machine running in the background waiting to eat you up and spit your out? When you see all the scandals in the news, who would blame you?!
BUT PR is hugely important for all entrepreneurs and small business owners. It's all about using the press to build your visibility, your brand and your expert status in your market.
And PR does all this more effectively than any other marketing activity or tactic because you can reach large and diverse audiences directly and in context with your credibility.
With all that in mind, our guest speaker Carole Bernadette BozkurtBlueprint Practice will be examining the 5 key points, listed below, in getting PR to work for you, your business and/or your career.
1. PR Shows Your Vision to the World
PR showcases your vision for your business and brand to the world, and potentially an exponential number of your ideal clients. It presents an amazing opportunity for you to subtly but powerfully highlight your core ideas and where you're planning to take your business. 
2. Life After Your Launch
PR is particularly powerful as a marketing tool if you are launching a new book, a new product or service, or even if you are moving to a new office.
But solid and consistent PR efforts ensure that there is life after your launch and that you are providing a continuous stream of stories to journalists.
3. PR Scales Up Your Career
If you are a corporate employee at any level then PR can help scale up your career. I have worked with many, many people who have been headhunted into better positions, with higher salaries and better perks because of the work I've done with them in PR.
Good PR demonstrates your credibility and establishes your expert status regardless of whether you are an employee or you're an entrepreneur.
4. PR Makes You Look Good on Google
Oh yes, once you start incorporating PR into your promotional strategies then your Google rankings will improve. As an entrepreneur and/or an executive, you will suddenly find yourself being Googled a whole lot more often.  
As a result, your potential clients, peers, industry experts, colleagues and potential employees are all going to find you more easily when they search your name online.
Even if managing your personal brand on search engines isn't a high priority, PR automatically fixes the problem as a natural part of the process.
5. PR Gets You More Sales
Nothing is more impressive to your clients or potential clients than the endorsements of journalists who mention your name, company or services. Their views are generally taken seriously and interpreted as valid, impartial opinions. So any mentions in these contexts that you can secure can have a direct positive impact on your sales potential as a business or service provider.
In an ideal and not uncommon scenario, your PR efforts will result in a journalist explaining exactly what services you offer and what sets them apart from those of your competitors.
Featuring in the press and in quality publications can also help establish you as a visionary and as someone doing things differently in your field. All of which can have a huge impact on how you are perceived and how sought after your services will be. 
Schedule for the evening
6.30-6.45pm  Registration and introductions
6.45-7.30pm  Speaker of the month
7.30-8.30pm  Brainstorming Sessions
8.30-9.30pm  Networking
Do you have questions about The Ladies Business Brainstorming Club - How to Use PR to Build Your Expert Status?
Contact Abounding Solutions
When & Where

University of London - International Hall
Lansdowne Terrace
WC1N 1AS London
United Kingdom


Tuesday, 26 May 2015 from 18:30 to 21:30 (BST)
Add to my calendar
Organiser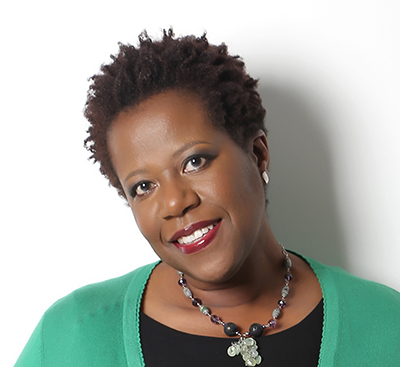 Carol Stewart, is an Executive, Career, Business Coach.  She is the founder of Abounding Solutions and in Janary 2015 was named as one of Britain's Top 50 Business Advisers by Enterprise Nation for the work she does with women who are starting businesses.   
She coaches high achieving women (with a particular emphasis on introverted women) to be authentic, bold, confident leaders and excel in their careers and businesses.
She also helps organisations to develop the talent pipeline of female employees so that more women make it to senior management roles.
With over 20 years coaching and leadership experience, Carol has a Masters in Coaching Psychology, is a Fellow of the Institute of Leadership & Management and a Member of the Association for Coaching.  
Email:  carol@aboundingsolutions.com
Visit:    www.aboundingsolutions.com