Description
This workshop will have two themes: The first, UX Competencies, aims to explore the current roles within UX, what industry perceives to be the main skills and competencies within the discipline, with a view of having a debate and formulating a clear understanding of whether we are preparing the employees of the future within our university curriculum. Is there are mismatch between what we teach and what industry needs?
The second theme, UX Research, aims to explore what industry is doing within a research context, are there barriers to working with universities, how these barriers can be reduced and how universities can engage with industry and ensure their research findings have impact.
Academia
Bring together academics with a wealth of teaching expertise and research within the area of Human Computer Interaction and User Experience.
Industry
Industry experts will share their wealth of experience relating to user experience within a commercial context.
Bridging the Gap
The event will look at two themes: UX Competencies and UX Research.
Schedule
http://www.hcied.org/UX/schedule.html
Please detail any dietary requirements when booking.
Organiser of The Landing (UX Competencies and Research)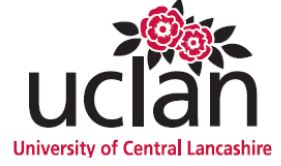 The University of Central Lancashire (UCLan) in Preston was founded in 1828 as the Institution for the Diffusion of Knowledge. 'Ex solo ad solem', or in translation, 'From the Earth to the Sun', has been its motto ever since – helping people from all walks of life to make the most of their potential is what UCLan's all about.
Today UCLan is one of the UK's largest universities with a student and staff community approaching 38,000. Internationally the University of Central Lancashire has academic partners in all regions of the globe and it is on a world stage that the first class quality of its education was first recognised. The University has an increasingly thriving campus in Cyprus delivering UCLan programmes and original research within a UCLan environment and culture.