The Language of Kindness: Christie Watson Book Launch (London)
Description
Book Launch and Signing
Christie Watson - The Language of Kindness: a Nurse's Story
Christie Watson was a nurse for twenty years. Taking us from birth to death and from A&E to the mortuary, The Language of Kindness is an astonishing account of a profession defined by acts of care, compassion and kindness.
We watch Christie as she nurses a premature baby who has miraculously made it through the night, we stand by her side during her patient's agonising heart-lung transplant, and we hold our breath as she washes the hair of a child fatally injured in a fire, attempting to remove the toxic smell of smoke before the grieving family arrive.
In our most extreme moments, when life is lived most intensely, Christie is with us. She is a guide, mentor and friend. And in these dark days of division and isolationism, she encourages us all to stretch out a hand.
Read more at https://www.penguin.co.uk

This event will be live subtitled and followed by a drinks reception.
This event is funded by the RCN Foundation. The RCN Foundation supports the needs of nurses, midwives and health care assistants as well as nursing students. As a registered charity we help individuals to develop their practice so that they can provide the very best possible advice, support and care to patients. http://www.rcnfoundation.org.uk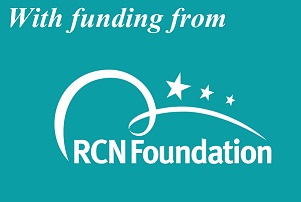 Photo Credit: Peter Clark
Accessibility
Our venue is fully wheelchair accessible. We can offer large print copies of presentations if requested at least a week before the event. Assistance dogs are welcome.
This event will be live subtitled with Speech-to-text reporting. There is also a hearing loop in the lecture room, and portable hearing loops are available if requested in advance.