Description
Part of Mimetic Festival 2013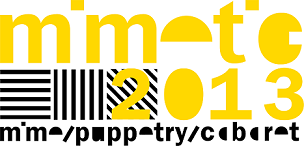 A celebration of emerging international mime, puppetry and cabaret
Tuesday 16th July 2013
The Last Laugh
"Der letzte Mann" (original title)
| Germany | 1924 | Dir F. W. Murnau | 91 min | Certificate: U |
Starring: Emil Jannings, Maly Delschaft, Max Hiller
With live, improvised piano accompaniment from British Film Institute silent film pianist, Costas Fotopoulos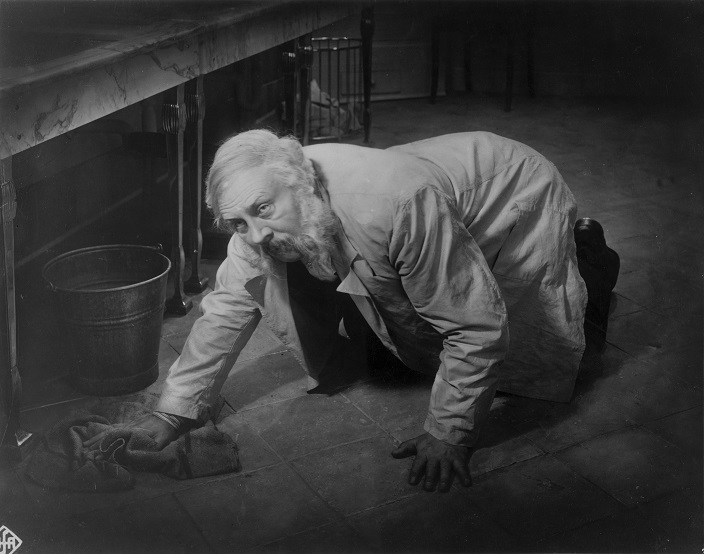 © Transit Film
A landmark work in the history of cinema, German Expressionist film, Der letzte Mann is considered by some to be the greatest silent film ever made.
"Der letzte Mann represents a breakthrough on a number of fronts. Firstly, it introduced a method of purely visual storytelling in which all intertitles and dialogue were jettisoned, setting the stage for a seamless interaction between film-world and viewer. Secondly, it put to use a panoply of technical innovations that continue to point distinct ways forward for cinematic expression nearly a century later…
"…the tale of an elderly hotel doorman whose superiors have come to deem his station as transitory as the revolving doors through which he has ushered guests in and out, day upon day, decade after decade. Reduced to polishing tiles beneath a sink in the gents' lavatory and toweling the hands of Berlin's most-vulgar barons, the doorman soon uncovers the ironical underside of old-world hospitality. And then — one day — his fate suddenly changes…" – © Masters of Cinema and Eureka Entertainment.
Venue:
Enfield Grammar School Hall, Wilford Close, Enfield Town, EN2 6LN
Date and time:
Tuesday 16th July 2013. Doors open at 6:45pm. Film starts at 7:30pm
Live Music
Costas is based in London and works internationally as a concert and silent film pianist, and as a composer and arranger for film, the stage and the concert hall. He regularly provides live improvisations to silent films at BFI Southbank and he has also accompanied films at other major British venues as well as in New York, Warsaw and Northern Italy. For more information: www.costasfotopoulos.com
Organiser of The Last Laugh, directed by F.W. Murnau
Presenting cinematic events in the outer-reaches of the London suburbs.
'Travelling where Google Maps cannot follow, signs point the way down a narrow tree-lined path to the 3rd Southgate Scout Group … The strong smell of popcorn and wine which dominates the room feels an appropriate mix for this low-key screening.' – Lauren A. Forry, MyDylarama.
www.AroundtheCornerCinema .com
info@aroundthecornercinema.com