Secret Art Ltd present THE LAST SUMMER EXHIBITION - Opening 7th August at 4 pm
About this event
THE LAST SUMMER EXHIBITION
Group Show
Artists: Orrible, Mr Edwards, Carrie Reichardt, Will Teather, Luap, David Turner, Qwert, Anna Laurini, Persp, Daddy Street Fox, Silvia Idili, Dmint, Yorgos, Seth Morley, Emanuela Montorro, Matteo Bosi, Mariano Pieroni, Fikri Amanda Abubakar, Oddo, H.E. Wolftrap, Savntart, Subdude, Serg Nehaev, Filippo Peranzani, Will Ravara.
Opening 7th August at 4 pm
Private View + refreshments
--------------------------------
The exhibition brings together the most interesting works of contemporary and street artists from London and abroad.
Original artworks and limited edition prints with 30% or 50% discount on the weekend of 7-8 August.
A unique opportunity to take home a piece of contemporary art at a super affordable price.
The last summer of the crickets is now don't miss this opportunity, be ready.
For Plato, crickets are musicians reincarnated as insects: so strong is their passion for art that they even forget to feed themselves and end up dying while singing. For Aesop, on the other hand, the insect whose incessant chirping we hear every summer represents the individual who has fun, plays and sings instead of working. Just the opposite of the industrious ant. And that is why, when winter comes, the cicada has no food, no home and dies.
Have you gathered supplies to feed your passion for art?
This is your last chance to stock up on art.
--------------------------------------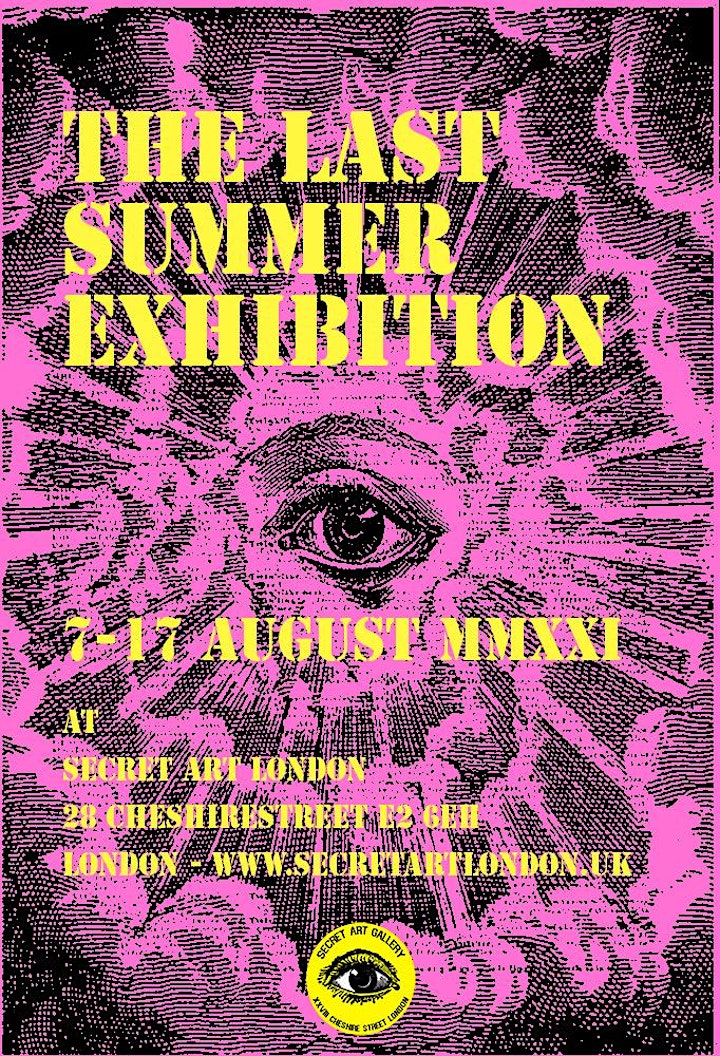 Organizer of THE LAST SUMMER EXHIBITION