Doing right by those who serve: The UK's relationship with Military Veterans
About this Event
This virtual event is free of charge to OA Registrants and The Leaders Club (TLC) Members. Places are limited, Zoom login details will be sent to you by The Leaders Club a few days before the event
If you are not an OA registrant or Military Officer, click here to register directly with TLC.
About Johnny Mercer:
Born in Kent and raised with his seven siblings by two working parents, Johnny learned early on in his life the vital qualities of teamwork, dedication and perseverance. Being part of a large working family and contributing to the family home meant that employment and not university beckoned, and Johnny worked as an intern in the financial sector of the City of London. From a military family, and with three brothers in the Royal Navy, Johnny could only resist the allure of the military for so long. He elected for the Army over the Royal Navy and subsequently graduated from Sandhurst in 2002. He served from the tactical to the strategic level throughout a career across the globe, including multiple combat operations.
It was Johnny's displeasure at how his cohort of military personnel and veterans were treated by the governments of the day that drove him into politics from a background of never having voted before. In October 2013 Johnny was selected by the Conservative Party to fight his local marginal seat of Plymouth Moor View and won the seat in the 2015 General Election with a less than 1% chance of success. 
Johnny serves on both the House of Commons Defence and Health Select Committees and is also the Chair for the All-Party Parliamentary Group for Mental Health. He was reelected in 2017 after only two years in the job with an almost five-fold increase in his majority.
In 2018 Johnny took on a non-executive role for Crucial Academy who specialise in training up ex-military personnel to gain the necessary skills to be placed in cyber-security employment roles. This was an opportunity for Johnny to practise what he preaches and actually assist veterans' transition from the military into civilian employment.
In the Conservative leadership race in 2019 Johnny and The Sun newspaper successfully managed to get both candidates to sign up to three new Veteran's pledges, one of which was to create a new office of Veterans Affairs in the Cabinet office to ensure cross-departmental collaboration on behalf of Veteran's welfare.
In July 2019 Johnny was appointed the Minister for Military Personnel and Veterans in the Ministry of Defence and Minister for Veterans' Affairs in the Cabinet Office.
In the General Election in December 2019, Johnny was returned as Member of Parliament Plymouth Moor View with an almost 13,000 majority. A majority unheard of in a marginal Plymouth seat. He remains Minister for Military Personnel and Veterans in the Ministry of Defence and Minister for Veterans' Affairs in the Cabinet Office.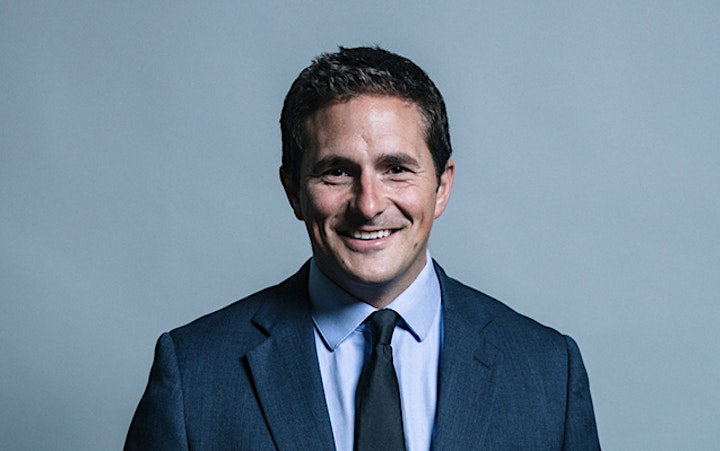 Having suffered from OCD since he was a little boy, Johnny regularly refers to his own experiences to help drive through much needed change around the stigma of mental illnesses and the parity of esteem between mental and physical health.
Johnny's book, "We Were Warriors, was published in 2017 by Pan Mac and entered the Sunday Times best seller list. In his book he talks about his journey from a troubled childhood, where he struggles with his mental health, through to his reasons for joining up to the Army, finding his feet in the military and then finding his way from a successful military career into Politics.