Description
THE LEARNERS ARE THE EARNERS
When everything else is equal the thing that makes the biggest difference in your life and business is your MINDSET
This workshop has been having breakthrough successes for many years and the simple premise of the information delivered on the day is that 'we are our own worst enemy'.
Just imagine if you could get rid of all the incorrect advice and information that you have been fed over your life. All the stuff that stops you doing what you know you are capable of.
You will be taken on a journey of self discovery during a whole day of fun and activities with a person who has experienced the extreme highs and lows of life.
WHO IS THIS COURSE FOR?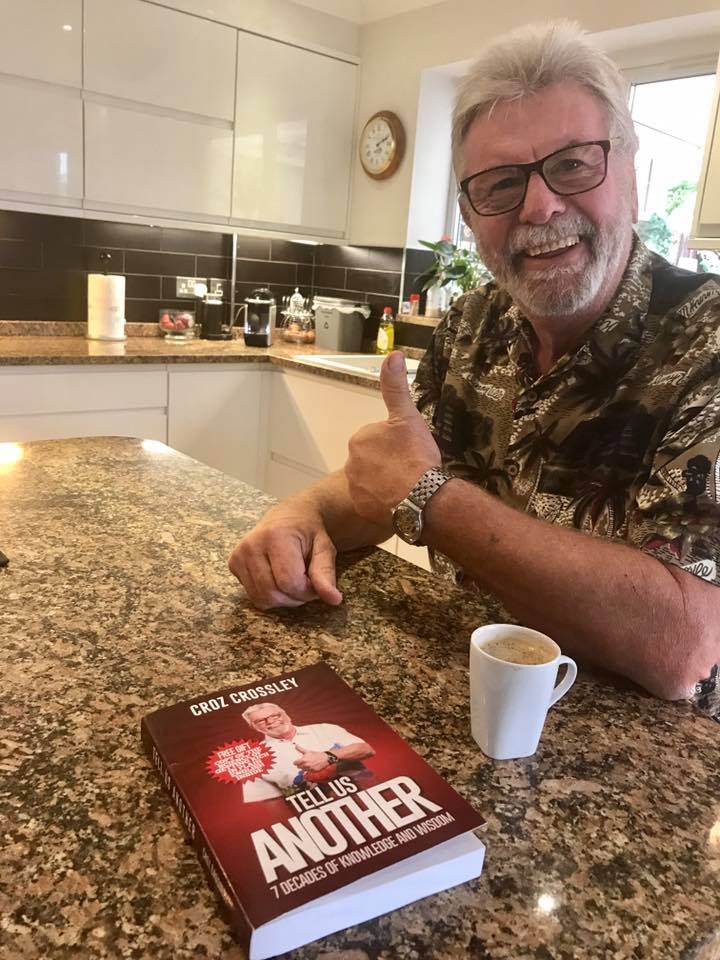 This course will change the way you think and do things wherever you are on your journey.
YOU WILL LEARN
How much control you have over the things that happen in your life
The power of Forgiveness
Why we attack ourselves
The one asset you need to win
How to solve every situation.
How our mind works and how we can capitalise on that
How to do less and earn more
How to Strengthen relationships
How to create more wealth.
The Perfect recipe for success.
HOW WILL IT IMPROVE MY LIFE?
You will sleep better
You will create better relationships
You will realise that you can only control NOW
You will find the difference between want and desire
You will learn how to eliminate stress
You will find a new meaning to your life
You will learn how to deal with stress
You will learn how to make decisions in an instant.
This workshop gives you the tools to change things in your life. Mostly we only make real change when we are shown that the way we are doing things may not be the best way.
We all arrive here programmed for success but we spend the formative years of our life being given false and misleading information usually by well intentioned people who think they are protecting us.
Our conditioning is done so that we fit in to a mould ,that is in fact societies check list and that means that we are then controllable.
If you feel that something is stopping you moving forward and achieving more, you are correct, because you are controlled by your limiting beliefs.
YOUR HOST for this workshop is Croz Crossley, someone who has definitely walked the walk.
Having lost EVERYTHING when he was 43, he worked his way back using the exact teachings that he shares in the workshop.
Croz has shared his knowledge and wisdom internationally and has spoken at many major business events throughout the UK.
He is often asked to comment on matters involving self development and mindset and says that his passion is sharing these teachings to as many people as possible.
SPECIAL GUEST CELEBRITY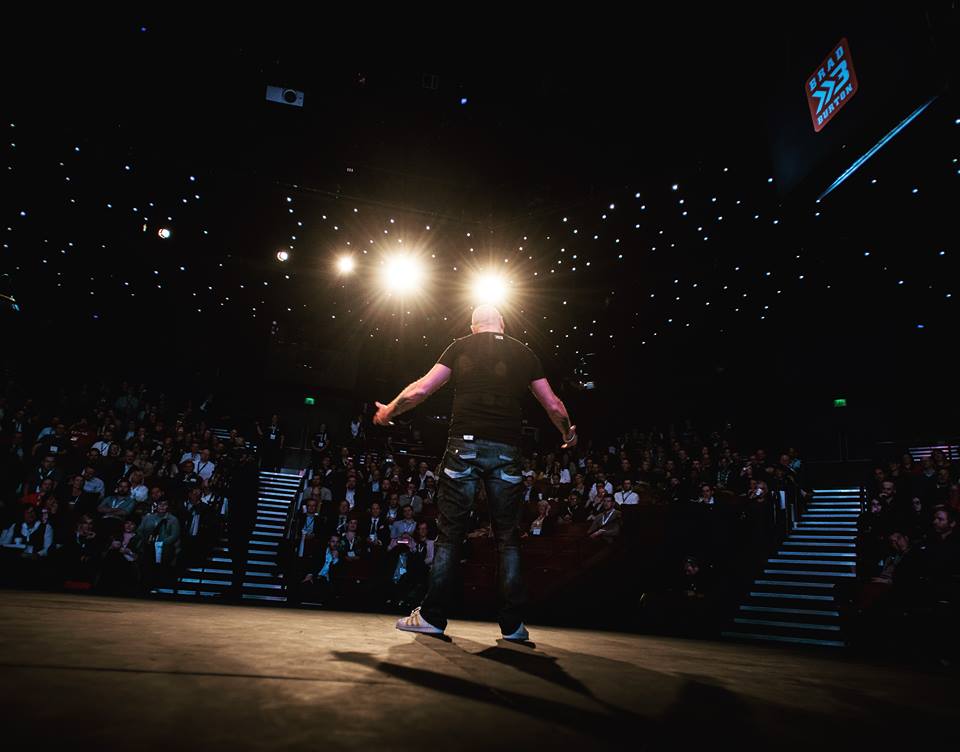 BRAD BURTON the UK's No 1 Motivational Speaker
The 'rags to riches' showman and founder of international business networking group 4Networking will be giving us a high powered presentation
Brad, who has written four best-selling business books, is a regular contributor on national TV and radio. 4Networking is the largest joined-up business network organisation in the UK, running more than 5,000 meets a year nationwide.
The 'larger than life' Salford lad, profiled by national newspapers including The Times and Guardian for his 'shrewd business brain', is also a former keynote speaker at the Great British Expo, the largest business show in the UK.
IF YOU WANT
Clarity on where you are going
To find out how to make NOW a place you want to be
To clear all the baggage from your past
Get through disruption easily
Earn more by doing less
To find out how powerful relaxing is in creating a better future
To learn the secrets of a good nights sleep
To be happy now regardless of circumstances
To learn how to create a better life for you and your family
WHAT HAVE PREVIOUS ATTENDEES SAID:
Shirley Moreman A massive thank you to Croz, Val and Craig for a brilliant day.
Having met you a few times Croz and read a lot of your work I'd always felt on the verge of seeing things clearly. The workshop yesterday helped me get that last bit of clarity and my CMI is now clear (despite my appalling drawing skills!) and locked in. I know what I need to do and, although I may veer off course occasionally, I have the knowledge and tools to get back on track
Ayesha Hussain Amazing training on mindset..MINDSET IS EVERYTHING!!!! thank you Croz & Val for some great helpful advice. I truly believe it can change your life. Ps you guys are great trainers
Michael Nagles· Croz, your book is brilliant. I'm tearing through it lightning fast.
Tristan Martin Get on this course.... seriously... Croz and Val are both amazing people and Croz has so much wisdom and great ways of explaining things... seriously he is not to be missed... if you've not done his Learners are Earners course you really really really need to.
Kirk Pickstone. BONKERS It's the best money I have ever spent.
Join us for this amazing full day workshop and get the tools and advice to take you to the next level.
THE VERY FIRST WORKSHOP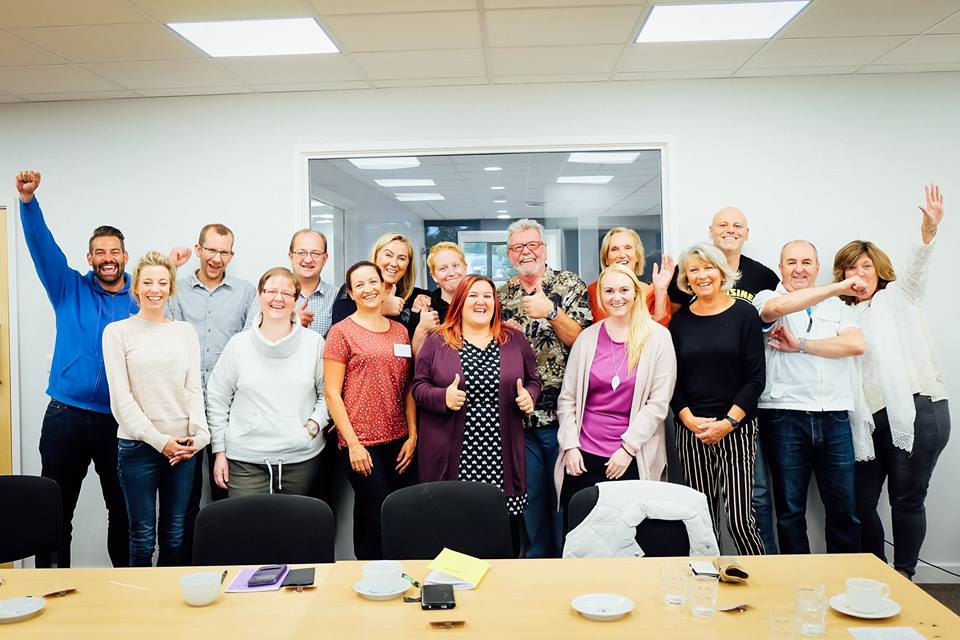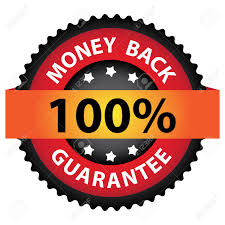 100% GUARANTEE. We are so confident that you will get terrific value out of this day that if , for any reason, you feel you did not get value, we will refund your ticket plus any expenses in full.