Description
This is a workshop like no other, Uncle Croz has a unique way of teaching people about how much power and control they have over their future. You will do plenty of laughing, and possibly some crying as you realise what you are actually capable of and understand why you made those wrong decisions in the past.
What have previous attendees thought?
Kate Bowskill
"Thank you Croz Had a total rethink after your workshop in December & I'm working on ME & being happy where I am whilst also doing things that will reap rewards in the future. I have always been a 'should' person and I'm not any more. That has taken a huge weight of worry off me. Also I have stopped nagging myself about where I am in life compared to others of a similar age. Most of them haven't had 2 kidney transplants & spent 10 years on dialysis. I have survived so far so I am being kinder to myself. Oh, and I've been doing yoga classes since late November & my teacher said Friday that I'm getting better every week"
Croz has studied human behaviour and how we seem to reprogramme ourselves for failure, for over 20 years.
Hold onto your hats, because this experience will amaze you and you will finish the day with the tools and information to dramatically change the direction of your life.
There is no secret to changing your life, because this information is freely available and has been around for 1000's of years, but getting people to action the information and understand why they do what they do is the gateway to a fulfilling life.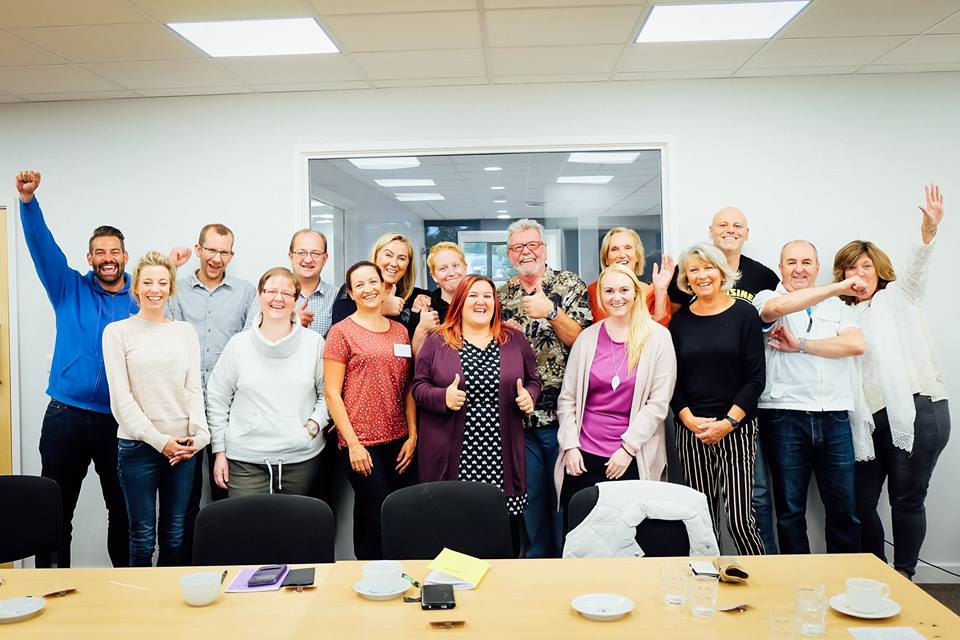 Croz's gift is his ability to teach these complex ideas in a simple easy to understand format using humour and a deep understanding of these principles.
This workshop is a game changer and could possibly represent the best investment you will ever make in yourself.
Another post workshop comment
Chrissie Moores 2 days out from the workshop.
Morning all x what a beautiful day we had on Wednesday and WOW do I feel different.
I've said for a long time that I wake up with a smile on my face and go to bed with a smile on my face because of what I do changing peoples lives. Yesterday woke up with a positive ear to ear Cheshire Cat grin. Started on my written CMI
Clarity is there but not used to it yet. And another awareness that's just popped up and has got me blubbering like a good''un I'm not alone anymore,
Croz at work
Let us take all the risks, if for any reason you do not feel that this workshop has given you new information that will transform your life, we will refund your ticket money plus your travel costs.
The workshop is a full day starting at 9.30am,we suggest you get there about 9.00am so that you can meet the other attendees.
The ticket price includes full catering with a buffet style lunch.