Event Information
Location
2 Shaw Park. Business Centre. Wolverhampton. WV10 9LE
Description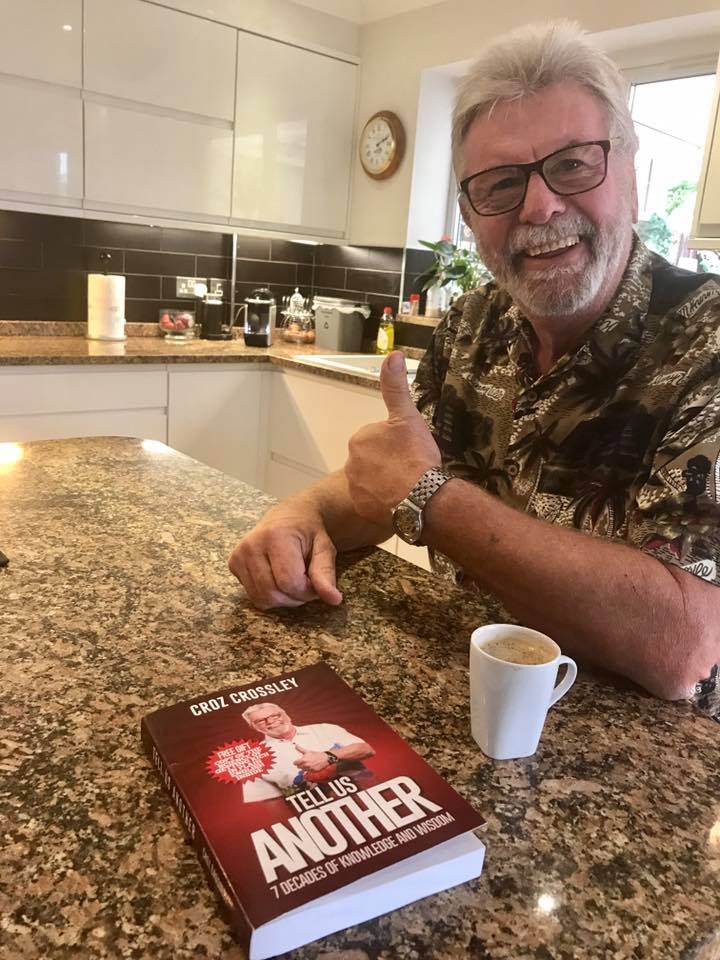 WHATEVER DO YOU MEAN?


Listen up guys I am ready to bare my soul.


The self development arena is so crowded today that there are often more people on stage than in the audience. This creates an awful lot of white noise, that is loads of different teachings all delivered with the same intensity, so eventually nothing makes sense.


I have studied self development and mindset techniques for 25 years and guess what? there is only such a small amount of information to absorb. The difficult part in all this is believing the messenger and applying the teachings.


Looking back over my life, I can assure you that the stuff I teach works and every time someone says that it does not, we can trace things back and find that they did not actually follow things exactly.


If you are not prepared to put in the time and accept that there may be false starts while you keep monitoring your progress, you will never be able to truly say whether these teachings work or not.


As there is only a very limited amount of core content, it is obvious that people will have to embellish the information to make it appear more difficult than it need be. This is where the trouble starts.


My knowledge and experience as to how powerful these teachings are, were founded on my journey back from desperation and despair, after losing a multi million dollar company when I was 43. Getting up, brushing myself down and getting back in the game from that position gave me the formula and the proof that these teachings work when applied correctly.


Knowing how important your HOLIDAY BRAIN is to your success I created WORRY FREE ISLAND as a vehicle to teach things in a fun relaxed manner.


I now teach the same information that I used to get me back from my situation of despair in my regular workshops called THE LEARNERS ARE THE EARNERS.


If you feel that you are not in the position that you want to be, but just know that you are capable of more, you just need to take on some new information.
WHAT DID PAST ATTENDEES THINK?
Shirley Moreman A massive thank you to Croz, Val and Craig for a brilliant day.

Having met you a few times Croz and read a lot of your work I'd always felt on the verge of seeing things clearly. The workshop yesterday helped me get that last bit of clarity and my CMI is now clear (despite my appalling drawing skills!) and locked in. I know what I need to do and, although I may veer off course occasionally, I have the knowledge and tools to get back on track


Ayesha Hussain Amazing training on mindset..MINDSET IS EVERYTHING!!!! thank you Croz & Val for some great helpful advice. I truly believe it can change your life. Ps you guys are great trainers


Michael Nagles
·

Croz, your book is brilliant. I'm tearing through it lightning fast.




Tristan Martin Get on this course.... seriously... Croz and Val are both amazing people and Croz has so much wisdom and great ways of explaining things... seriously he is not to be missed... if you've not done his Learners are Earners course you really really really need to

He has helped me loads... and even with parts of my business you wouldn't expect

I'm not often one for books... but after being on his course and seeing his new book out yesterday it was a quick... I need to buy this.... that's how good he is.




Let me take all the risks. Full 100% MONEY BACK GUARANTEE if after the event you feel you have not received great value.

Looking forward to seeing you there. THIS IS A GAME CHANGER
GET CROZ'S BOOK "TELL US ANOTHER"




Date and Time
Location
2 Shaw Park. Business Centre. Wolverhampton. WV10 9LE
Refund Policy