The Leasing Foundation Second Annual Conference

Friday, 3 October 2014 from 09:30 to 20:00 (CEST)
Event Details

THE LEASING FOUNDATION SECOND ANNUAL CONFERENCE
PARIS, OCTOBER 2-3 2014
Hosted by
SOCIETE GENERALE EQUIPMENT FINANCE



conference2014@leasingfoundation.org
Venue
Tours Société Générale
17 Cours Valmy 75886 PARIS
ADVANCE PROGRAMME (JUNE 2014) 
All times are CEST (UTC/GMT +2 hours, 1 hour ahead of London)
 
OCTOBER 2: DAY 1 - FUTURE LEADERS


The Future Leaders event is for participants in the Foundation's Future Leaders programme, their sponsors and invited guests only.
Hosted by Société Générale Equipment Finance.
Supported by CIT Group UK, Société Générale Equipment Finance, NetApp Capital Solutions and Bibby Financial Services.
13h00-13h10 Peter Thomas Introduction and review of the Future Leaders programme
13h10-13h30 Patrick Gouin Strategic leadership in European financial services
13h30-14h00 Professor Robert Macredie The leadership challenge
14h00-15h30 Marie-Christine Ducholet The Crucible 
15h30-16h00 break
16h00-16h30 Rich Green, President CIT Group UK and Peter Thomas Preview of the 2014-15 programme.
16h30-17h00 Q&A
17h30-19h00 reception sponsored by CIT GROUP UK

OCTOBER 3: DAY 2 - VIVE LA DIFFÉRENCE - THE LEASING FOUNDATION SECOND ANNUAL CONFERENCE

For Foundation Governors, Fellows, and their guests.
Hosted by Société Générale Equipment Finance.
09h30 COFFEE
10h15-10h30 OPENING 
Andrew Denton, CEO of The Leasing Foundation introduces 2014 Conference Chair Marie-Christine Ducholet, CEO of Société Générale Equipment Finance.
10h30-11h00 THE LEASING FOUNDATION
Andrew Denton, CEO of The Leasing Foundation.
Review of the Foundation's initiatives and projects, with Professor Peter Thomas, Derek Soper and Tarun Mistry.
11h00-12h00 KEYNOTE SPEAKER: MATTHIEU RICARD
with Erik Rinner. Introduced by Patrick Gouin, Société Générale Equipment Finance.



MATTHIEU RICARD, born in France in 1946 and son of French philosopher Jean-François Revel and painter Yahne Le Toumelin, is a Buddhist monk, author of books, translator and photographer. After a first trip to India in 1967 where he met the great Tibetan spiritual masters, he completed his PhD in cell genetics in 1972 and then left to settle permanently in the Himalayas where he has lived for over 40 years. Matthieu founded the humanitarian organization Karuna-Shechen based on the vision of 'compassion in action'. Karuna-Shechen has developed more than 130 educational, medical, and social projects in the Himalayan region for the benefit of the poorest populations. www.karuna-shechen.org
12h00-12.30 DEVELOPING PEOPLE
Professor Peter Thomas, COO of the Leasing Foundation, reports on the Foundation's education agenda, including proposals for the new European Centre for Financial Innovation.
12h30-13h30  LUNCH
13h30-14h30 INNOVATION IN FINANCIAL SERVICES


The Leasing Foundation Catalysts -  Nick Gallop, Roger Skinner and Artti Aurasmaa with guest Jonathan Andrew discuss innovation in European finance with Andrew Denton, CEO of The Leasing Foundation. 
14h30-15h15 FINANCING GROUND-BREAKING MEDICAL RESEARCH
Introduced by Jonathan Andrew, CEO Siemens Financial Services.
Dr. Katie Sidle, world-leading Motor Neurone Disease researcher, talks about the challenges of funding groundbreaking medical research. 
15h15-15h45 COFFEE

15h45-16h45 THE EUROPEAN DEBATE - INNOVATION IN LEASING


Christian Roelofs (Grant Thornton), Dan Levy (BT), Paul Bartley (Close Brothers) and Peter Hunt (Investec) debate This House believes that the future for leasing is the creation of new and innovative products. Adam Daniels (Lloyds) is in the chair.
16h45-17h45 KEYNOTE SPEAKER: OLIVIER GARNIER
Introduced by Marie-Christine Ducholet, 2014 Conference Chair.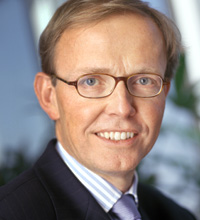 OLIVIER GARNIER is Group Chief Economist for Société Générale. He joined Société Générale Group in 1998 as Director of Strategy and Economic Research for Societe Generale Asset Management (SGAM).In 2005, he was appointed Deputy General Director of SGAM, responsible for the supervision of investment management and processes. Prior to this position, he worked at the Ministry of Economy and Finance where he started his career in 1983. He was Economic Adviser in the Cabinet of the Minister of Economy and Finance (1994-1997) and previously for the Treasury Director (1993-1994). He was also a member of the team of economists for the Board of Governors of the American Federal Reserve in Washington, D.C.Olivier Garnier is also a member of the Prime Minister's Council for Economic Analysis, the "Commission économique de la Nation" (national economic commission), and the "Conseil scientifique de l'Autorité des Marchés Financiers" (scientific council for the financial market authority).
17h45-18h00 EUROPEAN CEO OF THE YEAR



John Howland Jackson, Governor of the Leasing Foundation, and Charles Maddren of Great American Lease and Loan Services, announce the winner of the first European CEO of the Year, sponsored by Great American Lease and Loan Services.
18h00-18h15 CLOSING
Andrew Denton closes the conference and introduces the hosts for our 2015 European Conference.
18h15-20h00 CONFERENCE RECEPTION
Attendees and their partners are invited to attend a cocktail reception held in Tours Société Générale.  


VENUE
Tours Société Générale
17 Cours Valmy
La Défense
75886 PARIS
FRANCE
Google Maps https://goo.gl/maps/xLXMw
Area Map  http://leasingfoundation.org/sgef-map
TRAVELLING TIMES
From Gard du Nord
Taxi: 33 minutes, 16 km
Metro: 36 minutes to La Défense
From Charles de Gaulle Airport
Taxi: 34 minutes, 34 km
RECOMMENDED HOTELS
We recommend that you book your accommodation as early as possible.
Renaissance Paris Hotel La Défense (1 minute walk)
60 Jardin de Valmy, Boulevard Circulaire, Sortie 7, Paris, Ile-de-France, 92918, France
324 rooms from EUR229/night
Tripadvisor: 4 based on 478 traveller reviews
Check-in: 3:00 PM
+ 33 1 41975050 / UK freephone 0800 221 222
http://www.marriott.co.uk/hotels/travel/parld-renaissance-paris-la-defense-hotel/
Hilton Paris la Défense (9 minute walk)
2 Place de La Defénse CNIT - BP 210, Paris, 92053, France
153 rooms from EUR200/night
Tripadvisor: 4 based on 734 traveller reviews 
Check-in: 2:00PM
+33-1-4692-1010 
http://www3.hilton.com/en/hotels/france/hilton-paris-la-defense-PARLDHI/index.html
Pullman Paris la Défense (10 minute walk)
11 Avenue de l'Arche, Paris La Défense 92081, Paris, France
382 rooms from EUR150/night
Tripadvisor: 4 based on 579 traveller reviews
Check-in: 2:00PM
+33-1-47175000
http://www.accorhotels.com/gb/hotel-3013-pullman-paris-la-defense/index.shtml
STAYING IN PARIS FOR THE WEEKEND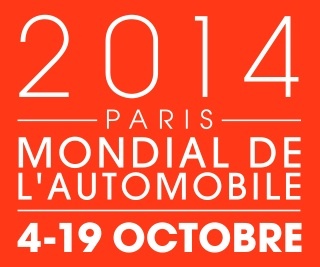 October 4 is the opening of the Paris Motor Show 2014.  This year the theme is 'Automobiles and Fashion' in partnership with INA, the French Broadcasting Institute. The Motor Show takes place at Paris Expo, Porte de Versailles, 1 Place de la Porte de Versailles, 75015 Paris.
http://www.mondial-automobile.com/en/visitors/ 
150 YEARS OF SOCIÉTÉ GÉNÉRALE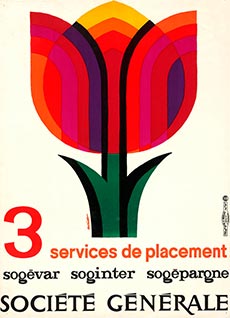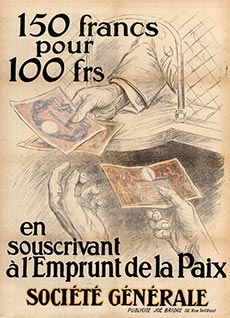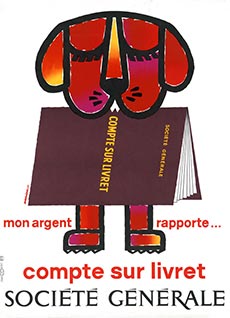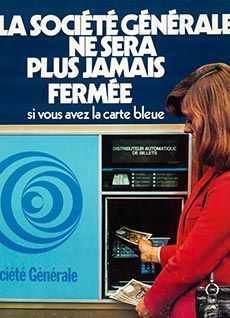 Société Générale is celebrating its 150th anniversary. On display at Tours Société Générale is an archive of advertising images from Société Générale's history. Visit 150 Years of History at
http://www.societegenerale.co.uk/en/about-us/our-identity/150-years-of-history

When & Where

Complex Tours Société Générale
17 Cours Valmy
La Défense 10
92800 Paris
France


Friday, 3 October 2014 from 09:30 to 20:00 (CEST)
Add to my calendar
Organiser
The mission of The Leasing Foundation is to support the business finance industry through personal and professional development.