The Legacy of the Giro d'Italia

Tuesday, 9 June 2015 from 18:00 to 20:00 (BST)
Event Details
Part of the Birkbeck Sport Business Centre Public Seminar Series
Given by: Giovanni Nipoti, New Business Manager, RCS Sport
Synopsis 
The Giro d'Italia, also dubbed "the Pink Race" by Gazzetta dello Sport, which is published on a distinctive pink paper represents one of the most iconic sport events that characterises the competitive season of every professional cyclist. Every year the Giro d'Italia crosses around 50 provinces, more than 500 cities and towns and almost 50 provinces, covering 75 per cent of the Italian territory for a total of 3500 km over three weeks. "The Pink Race" grows in value and, as a global mega event, viewers from more than 174 countries follows the event reaching a global audience of 159 million people. Besides these facts, the Giro d'Italia delivers its legacy impacting on cities and towns along its route and involving different stakeholders from the host local communities. Through his direct involvement and experience within the management and organisation of this mega event, Giovanni Nipoti will provide and deliver a first class seminar illustrating the business dimension behind the Giro d'Italia and talking about the strategic and multidimensional nature of its legacy with concrete cases.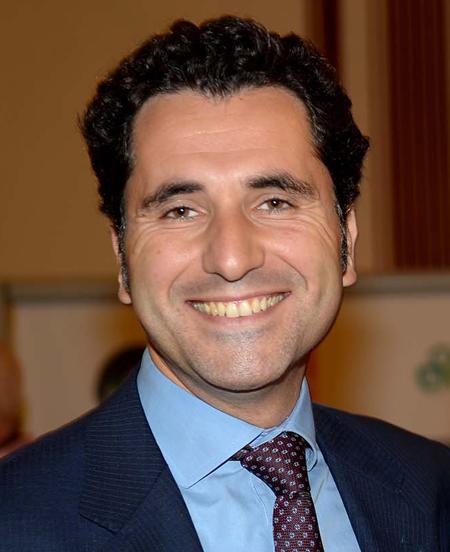 Biography
Giovanni Nipoti is a New Business Manager at RCS Sport with almost 10 years' experience in a wide variety of roles. Nicola has a strong marketing and commercial awareness, developed through his career at RCS Media Group, ranging from sales marketing to events management. Giovanni's current role assists in the delivery of workforce for major sporting events. After successfully managing all the cycling events for RCS Sport, Giovanni has recently gone onto managing and delivering the licensing and merchandising of the Giro d'Italia. Giovanni has a degree in Economics from Catholic University in Milan and he is a passionate Juventus' fan and an avid fantasy football player.
Reading
BBC (2014) "Gran Fondo to keep Giro d'Italia Legacy alive in Northern Ireland" available at: http://www.bbc.co.uk/sport/0/cycling/30501971
Ruta, D. (2015) "A strategic and pluralist approach to planning legacy: The case of Giro d'Italia", Chapter 1, in Holt, R. and Ruta, D. (eds), Routledge Handbook of Sport and Legacy
UCI (2014) "Giro d'Italia promotes top class cycling infrastructure" available at: http://www.uci.ch/cyclingforall/giro-italia-promotes-top-class-cycling-infrastructure/
Contact Details
For further details on this seminar series contact:
Giambattista Rossi
Department of Management
Birkbeck College
Malet Street
London
WC1E 7HX
Tel: 020-7631 6759
Email: g.rossi@bbk.ac.uk
Twitter: @Birkbecksport
When & Where

B20 Lecture Theatre, Main Birkbeck Building
Torrington Square,
Bloomsbury
WC1E 7HX London
United Kingdom


Tuesday, 9 June 2015 from 18:00 to 20:00 (BST)
Add to my calendar
Organiser
We advertise many free public events, generally held in the evening.
Our Academic Departments include
Computer Science and Information Systems
Economics, Mathematics and Statistics
Management
Organizational Psychology

Our Research Centres include

Birkbeck Sport Business Centre
London Centre for Corporate Governance and Ethics 
CfC: Commodities and Finance Centre
Birkbeck Centre for Innovation Management 
London Knowledge Lab
Birkbeck Centre for Applied Macroeconomics