The Legal Angle: Interactive HCNW Workshop for Construction Engineers - Pus...
Description
"...Engineering is for engineers and the law is for lawyers !
As an engineer I don't need to know the law !
Lawyers don't know anything about engineering."
But our speaker says: "That isn't strictly true. Some lawyers do know about engineering". And you would probably prefer them on your side.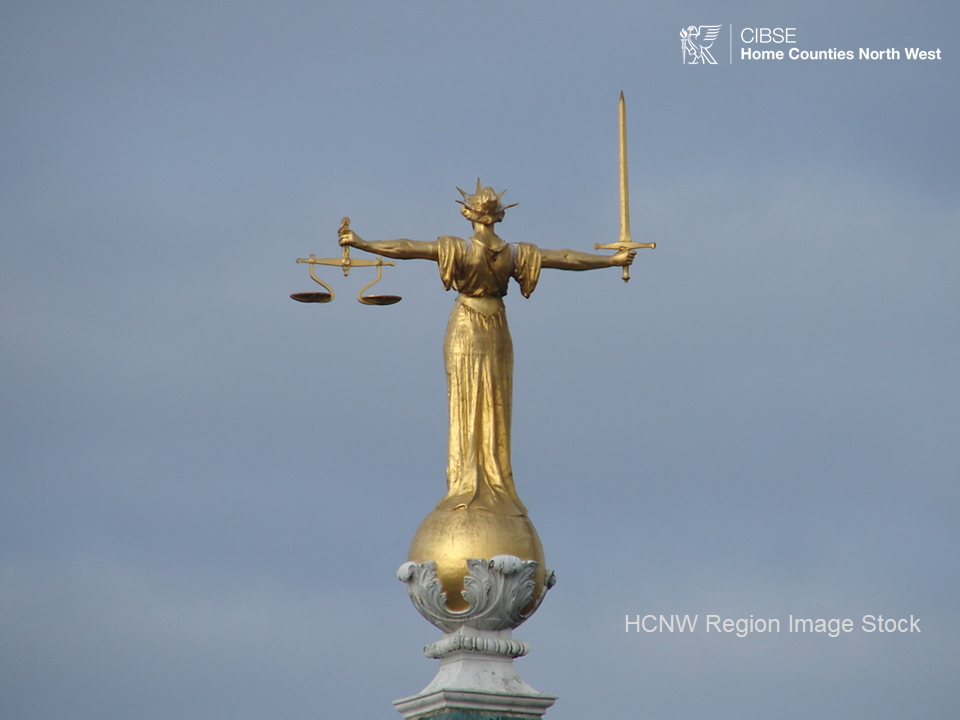 HCNW Region Legal Workshop
Our workshop suggests a more collaborative less-compartmentalised approach, making the most of diverse knowledge, training and experience to understand priorities in the legal discipline. Perhaps avoiding the misfortune, anguish, cost and confrontation of disputes ?
This workshop by HCNW Region will show an alternative perspective.
Our speaker is CIBSE Member, having worked in contracting and consulting for 20 years before qualifying as a construction lawyer.
Now Head of Construction at a major law firm, our speaker will illustrate how engineers could substantially reduce their exposure if they had a better understanding of the law.
Specially commissioned by HCNW Region, this interactive and engaging workshop will cover areas such as contract formation, how to measure damages, how to limit your own liability, inform you about collateral warranties, about novations and letters of intent.
At Pushkin House, the presentation slides go on-screen at 18:45
Organiser: Chris Jones, Amy Longo

Posted: 31 May 2017
HCNW politely requests other CIBSE groups to avoid booking Central London events on the same day at exactly the same time.
Food, Wine and Networking afterwards - plus CIBSE HCNW Prizes
CIBSE HCNW Region takes great care to avoid wasted food. So if you do book through Eventbrite and realise you can't make it, please consider others who are less fortunate - please cancel your Eventbrite ticket (My Tickets, This Event, Cancel Order).
CIBSE HCNW EVENTS are chosen and arranged ENTIRELY by unpaid volunteers, committed to serving the Region community for professional CPD and the general interest of the wider public. CIBSE HCNW Region does not organise social or largely-social events.
ANY QUESTIONS: Please read the details below. "Contact The Organiser" which is quickest (there's a link on this page) rather than CIBSE HQ, thank you.
PUSHKIN HOUSE is a Registered Charity (313111), it is non-political, it supports art and culture.
CIBSE is a Registered Charity (278104). It supports the delivery of art and science to the wider public. So as policy, HCNW Region seeks out charity venues, not only to maximise the number of events the Region can run within its limited CIBSE grant, but also to pursue CIBSE's charitable objects - by supporting other charities serving wider society.
REGIONS: Regional events not only offer technical insight, but also provide a forum for novel, alternative and sometimes incisive or critical views from speakers, which do not necessarily represent the views of CIBSE (nor HCNW Region).
FUNDING: This event is fully-funded by CIBSE HCNW Region from its charitable grant, about £7 per HCNW Member, per year.
PUBLIC TRANSPORT: Nearest tube, Holborn (Piccadilly and Central). Holborn is very well-connected for buses.
MOTORISTS: There is an underground car park under Bloomsbury Square.
ACCESS: If you require assistance with the stairs to the basement, please get in touch.
TERMS & CONDITIONS: Just to be clear, CIBSE HCNW and the premises reserve the right to refuse or withdraw admission and such a decision is final. Screens and audio are not cinema quality. Enjoyment of the event is subject to the limitations of the premises, speaker availability and our technical facilities executing what we intend them to do - technical performance is not guaranteed. CIBSE HCNW will not be liable for travel costs, parking charges, excess charges and fines, accommodation costs or the cost of any refreshments not provided at the event by CIBSE HCNW.
GENERAL ADVICE ONLY: Whilst HCNW Region has engaged a qualified speaker, any legal advice offered is in general terms, will not be case-specific, and if required will be subject to the findings of your own directly-engaged and directly-funded qualified opinion.
TICKETS & ADMISSION: Proof of membership* of CIBSE, or another body considered by CIBSE HCNW to be a Chartered or Licensed Body (eg. the IET, Energy Institute, etc) may be requested before being granted admission at the CIBSE Member rate.
GENERAL PUBLIC: The public are welcome by paid ticket (when fees reach a threshold, the fund may be donated by HCNW Region to the CIBSE Benevolent Fund), or the Region's hardship concession, if eligible.
RECORDING - PRIOR PERMISSION REQUIRED: The organisers insist that any intention to record (audio or video) any part of the event is announced and that consent is obtained from all those attending.
FOOD & REFRESHMENTS: 50/50 vegetarian/non-vegetarian, no other criteria. Please let us know if you have any special dietary requirements. To minimise waste, we under-order food, particularly for events starting later; so if you're hungry, arrive early. In London wine and soft drinks are served. Because of transport considerations, HCNW events outside London are alcohol-free.
REFUNDS: Requests for refunds must be submitted no later than 48 hours before the event starts. Members of the public joining up as a CIBSE Affiliate at or immediately after the event may be refunded on request.
BAGGAGE & POSSESSIONS: Please look after your possessions at all times. CIBSE HCNW and the venue cannot be held responsible for lost or missing items.
CANCELLATION: As with any event, this one is subject to cancellation. CIBSE HCNW will not be liable for travel costs, parking charges, excess charges and fines, accommodation costs or the cost of any refreshments not provided at the event by CIBSE HCNW. In the event of cancellation, CIBSE HCNW will refund deposits.
WAITLIST: Where an event is over-subscribed, CIBSE HCNW may add individual ticket requests to a Waitlist, or release tickets to individuals on the Waitlist in a priority order based upon previous booking and attendance patterns.