Elbow Promotions Presents - We have the best live music! The best unsigned bands and artists for your delight and entertainment.
About this event
The weekend starts right here, right now! We have simple the best in live unsigned bands.
Backroom + Alexis Corey + Jazz Mino
Tickets
£6.50 adv
£8 door
Emma & Jolie (This band have cancelled. Any tickets bought will be valid on them re-booking a new date)
Backroom
From North West London with influences from the best of British/Irish alternative music, ranging from Fontaines D.C. to Shame to Yard Act as well as classic bands Joy Division, The Smiths and The Cure, Backroom's post-punk indie sound is expansive and is constantly evolving. With lyrics telling tales of depression, anxiety and coming of age this is music for the next generation of indie music fans. 
Backroom began when Plymouth born childhood friends Luke Ash (bass) and James Gray (guitar) moved to London to pursue music and on a magical night out in Camden bumped in to former circus ringmaster and vocalist Robert Woods. They were later joined by talented funk and jazz drummer Ben Wedlake (from the David Bowie Experience), and Backroom was formed. 
Alexis Corey
Alexis Corey is a dynamic and powerful vocalist and songwriter from New York City. She currently resides in London and travels the world and country sharing her music as well as hope and awareness to others who have shared suffering from addiction and mental health issues. She has performed music professionally since early childhood, however, at a young age experienced extreme life altering events which caused her to turn to drugs and alcohol to cope with life at a very young age.
Jazz Mino
The Manchester-born, Somerset-raised, singer-songwriter Jazz Mino releases her energetic and bop-filled second EP 'Someone Else To Talk To'. The EP explores themes of loneliness, insecurities and "getting over" break-ups all wrapped in lush guitar riffs, powerful and catchy vocal hooks accompanied by both upbeat organic and programmed drum grooves.
Mino began her career busking in and around her hometown where she was spotted by industry icon and Apple Music's former head of editorial Austin Daboh. Since then, Mino has achieved multiple New Music Friday slots and has accumulated over 17 million streams across Spotify and Apple Music, garnering a worldwide fanbase. She has also been featured from the likes of The Line of Best Fit, Earmilk, Notion, Wonderland, BBC Introducing and PRS For Music, as well as a music placement on the hit TV series The Only Way is Essex.
Produced by Clayton and Mino herself, the 'Someone Else To Talk To' EP jumps from guitar electro-pop banger 'Sorry Ur Bored' - Mino's unapologetic breakup track, to 'Shy' - a track "about having a huge crush on one of [Her] closest friends". The project includes upbeat, shameless pop anthems as well as sombre moments such as the final track 'Someone Else To Talk To'. The EP showcases an artist at the peak of her songwriting powers, combining feel-good pop sensibilities with emphatic production.
THE FIDDLERS ELBOW - POST-COVID-RESTRICTIONS ADVICE & POLICIES
Following the announcement from the Government on 8th December 2021 regarding Plan B. We recommend and encourage the following ways to enjoy a safe visit to The Fiddlers. This will help give our staff and customers peace of mind in this transition period. It's about taking a 'Common Sense' approach to ensure the safest way to enjoy live music at our venue.
We are not enforcing covid passport checks for entry as we are under 500 cap. HOWEVER, for your own safety and the safety of others, we would strongly advise that everyone takes a lateral flow test (LFT) before entering the venue because you will be mixing with people you wouldn't normally come into contact with. Again, common sense.
1) SYMPTOMS:
PLEASE DO NOT ATTEND IF YOU HAVE COVID SYMPTOMS, or if you believe you may have been exposed to infection. Our offer to you: if you are suffering from Covid symptoms, or fear you may be an infection risk, we will offer you a refund on your ticket. (Please see the terms below.*)
2) MASKS:
WE HIGHLY RECOMMEND WEARING A MASK when attending the venue. Our staff will be wearing masks during events.Please remember that they can face hundreds of people at close quarters every week and some are still on their vaccine journey, so we'd like to encourage everyone to wear a mask when possible - especially at the bar or in crowded areas, including the toilets. Exemptions still apply as before. No one will force you to wear a mask. If you are vulnerable, we strongly recommend that you wear a mask if you are able, and avoid close contact with gig goers who have chosen not to wear a mask.
3) TESTS & VACCINATIONS:
Before coming to one of our events, we recommend that you do everything you can to make sure that you personally are not infectious. You can do this by:
- Getting vaccinated
- Taking a lateral flow or PCR test
This is not a condition of entry however, and no one is forcing you to do this.
4) HAND SANITISER & HAND WASHING:Please frequently use the sanitiser stations around the venue to help , reduce contact risk by regularly cleaning your hands.
We don't believe that we should operate a policy of excluding you from our venue because you haven't done any of these things. We will not be operating a vaccine certification or passport model to enter our shows, nor will we demand masks be worn at all times. We are just asking you to be kind and thoughtful and try to follow these guidelines for the safety of our staff and every other visitor to The Fiddlers.
What we'll be doing in the venue to reduce risks of Covid:
1) We will continue to clean the building regularly, including wiping down all surfaces using contact cleaning solutions which reduce the risk of contact infections.
2) We will be ventilating the venue when we can between band sets where possible by opening the doors. This will enable air to circulate and reduce both aerosol and droplet risk. Our windows are are triple glazed sealed units and do not open. We cannot open the doors to the venue during live performances due to noise pollution to local residents.
We do not have any air filtering systems within the venue. This is purely down to the cost of such units which are way too expensive for us.
3) Our staff will take regular tests, and will isolate when required to do so by Track & Trace alerts or positive testing.
4) We will have free masks and hand sanitiser available behind the bar should anyone require them.
5) We will continue to operate as a cash and card venue for now, but we encourage you to use contactless card payment over the use of cash.
6) We are a small venue and therefore we can't guarantee that there won't be crowded events in this period. However, we will be reducing the amount of tickets available in order to reduce the amount of people in the venue.
Thanks you for your cooperation during these difficult time.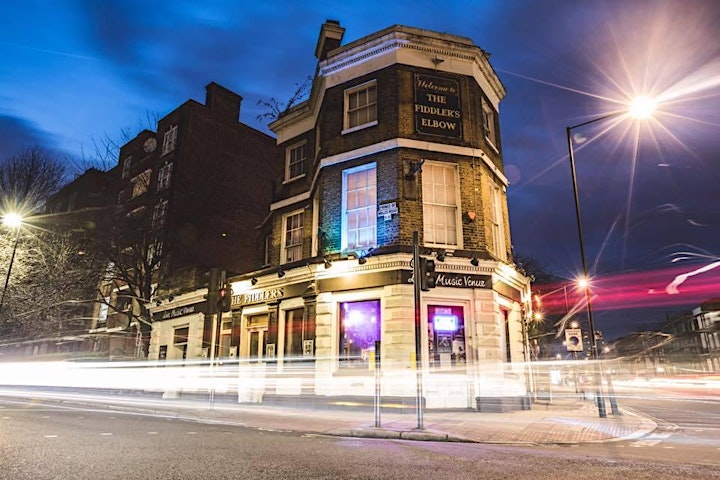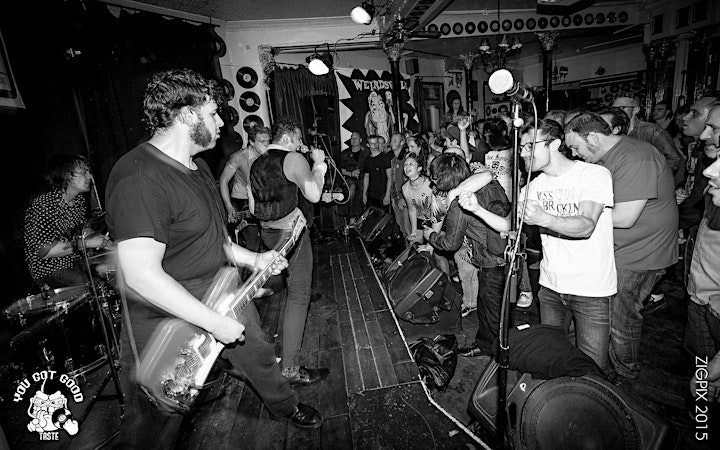 Organiser of The Legendary Fiddlers Elbow Camden Presents LIVE