Celebrate the Ten Year Anniversary of The Legendary Llangollen Faery Festival!
About this event
WE'VE BEEN AWAY BUT NOW WE'RE BACK AND BETTER THAN EVER IN OUR TENTH GLORIOUS YEAR!!!
A FULL WEEKEND OF FAERY FUN FOR ALL THE FAMILY! Join us at the largest faery event in the UK, and by far the best value. For less than the price of a meal, you can enter a world of bright colours, sparkles, bubbles and, of course, fairies. There are lots to do and see. There is the legendary faery market with its amazing stalls full of beautiful creations, there's music and mayhem with the walkabout acts, yummy goodies in the food court and great shows to watch including the birds of prey flying display. There are amazing FREE activities too: your child can make a pair of wings and a wand, listen to our magical storytellers, meet a REAL mermaid, enjoy the music on the outdoor stage, get involved with circus skills, interact with our wonderful walkabout acts, pose with our owls, or take in one of the great shows in the outdoor ring. Paid activities include crafts with stallholders inside the main arena - everything from decorating biscuits to painting trinkets, having your face painted, enjoying our vintage funfair, plus riding the famous dragon Hemlock, and there's the dastardly Sir Nastylot the bad Knight to vanquish, plus much, much more!
There's SO MUCH to see and do! Get your tickets now!
In the faery market you can browse over two hundred stalls offering crafts, ethical gifts, faery doors, dolls and figurines, candles, crystals, steampunk curios, woodcarvings, books by local authors, paintings, jewellery, handmade soaps and balms, bags, badges, trinkets, alternative therapies, tarot and angel cards, faery costumes and quirky every day wear.
IT'S WEATHERPROOFED TOO! Most of the activities take place within the huge 5,000 seater arena of Llangollen Pavilion.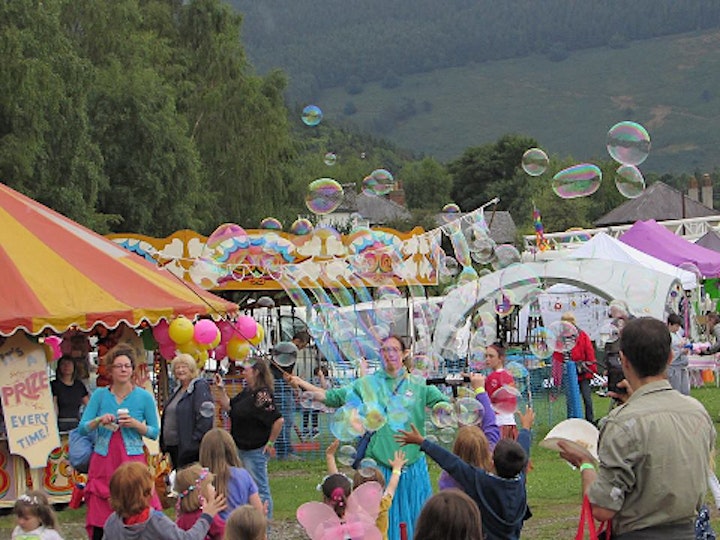 ON SATURDAY NIGHT: THE GRAND FAERY BALL. Starting at 7.00pm on Saturday the 13th of August, this is strictly for the grown-ups only. With a well-stocked bar, it's a chance to dress up in faery finery and dance the night away to live music from great bands such as the magnificent Perkelt, and the enigmatic Alice's Night Circus, plus more...