GPF celebrates the opening of Fergus Greer's 'Leigh Bowery Looks'... with a party!
About this event
A celebration of the life of the performance artist, fashion designer and muse Leigh Bowery.
This year Guernsey Photography Festival are excited to be celebrating the opening of the festival with a party in honour of the iconic Australian artist and fashion designer Leigh Bowery on the evening of 25 September.
When the festival recently sourced an exceptional collection of photos of Bowery taken by Fergus Greer, the team decided to organise a party at the German Underground Hospital amongst the exhibition. Audiences are encouraged to dress in Bowery inspired outfits and dance along all night to live 80s and 90s disco music performed by Vale Earth Fair. For dress inspiration visit: https://www.michaelhoppengallery.com/exhibitions/187/overview/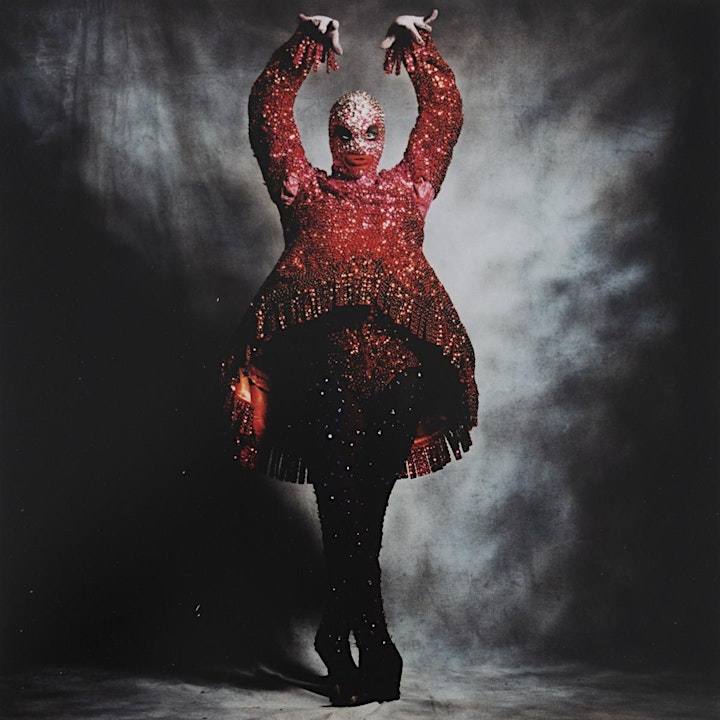 Leigh Bowery (1961-1994) was the ultimate performance artist, fashion designer, nightclub sensation, art object, aspiring pop-star and above all an icon whose influence traversed music, art, film and fashion worlds. Perhaps he is best-known for his role as a nude model for some of Lucian Freud's most iconic paintings; ironic for the man who was infamous for his costumes. Bowery arrived in London in 1980 from Sunshine, Australia, collaborated notoriously with the dancer Michael Clark, and was proprietor of the infamous 1980s Soho nightclub, 'Taboo'. In the 1990s, he created performances which both delighted and outraged audiences in New York, London and Tokyo, and it is these enactments which are captured in Leigh Bowery Looks.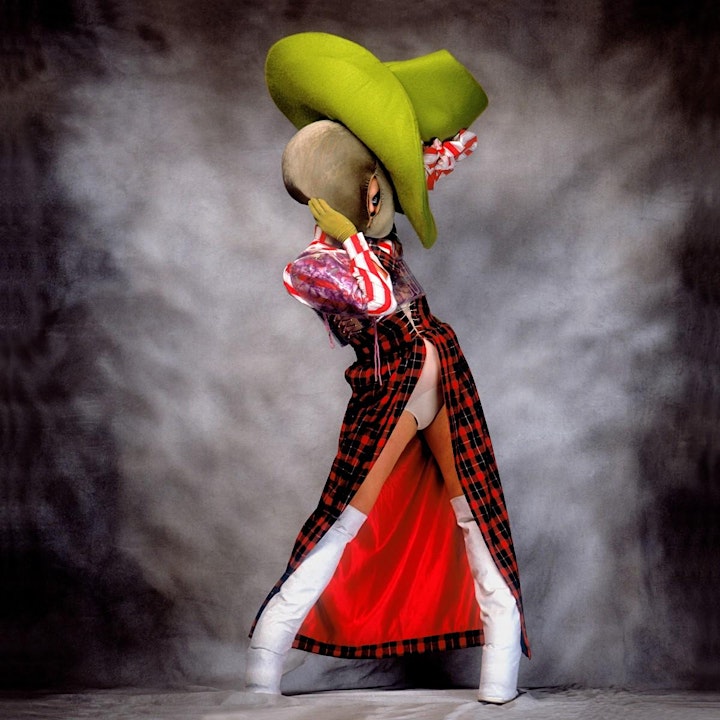 Born in England and brought up in Southern Ireland, Fergus Greer studied at Central Saint Martins in London. He then went to the Royal Military Academy and served four years with the Irish Guards. Greer left the army to pursue a career in photography, first working as a photographic assistant with a number of photographers including Richard Avedon and later as studio manager to Terence Donovan. As a freelance photographer, Greer worked for a variety of magazines and regularly shot covers for The Sunday Times Magazine. He moved to Los Angeles in 1997 and photographed for leading American and international magazines as well as continuing to work on personal projects. As an officially accredited war artist he documented the war in Kosovo, and a book of these photographs was published in June 2001. He also collaborated with the Australian performance artist Leigh Bowery to produce Leigh Bowery Looks: Photographs 1988-1994 (2001). After ten years in Los Angeles, Greer has recently returned to live in London and has set up his studio in Chelsea. Greer first exhibited at the National Portrait Gallery in 2001 in the display Film Directors: Photographs by Fergus Greer featuring prominent filmmakers from the past sixty years. Subjects included Quentin Tarantino, Spike Lee, Oliver Stone and Mike Leigh.
You can follow Fergus Greer on Instagram: @fergusgreer._