Entrepreneurialism, Innovation and Intrapreneurialism
About this Event
This programme is for anyone who has ever thought 'that could be done better'. 'What we need here is..". " I could do that'.
Entrepreneurialism is sometimes seen as becoming a Founder, competing to start a company, or building a social enterprise. And it can be that. It can also be a new word for an old aptitude - building something, changing something, making something happen, in any sphere - from arts to business to ideas and service.
What exactly is an entrepreneur? What are the challenges faced in an entrepreneur's journey? When and how do you innovate? Is it only about becoming a Founder? Or a CEO? How about leading change from within an organisation? What do you need? Creativity, perspective, networks, champions, emotional intelligence, strategy? And how do you build those? Is it all about you? What about collaboration? What is success in this context? How do you become not only effective but more effective at the right, most meaningful, things? And where does this fit in terms of the uncertain, challenging context of climate emergency and massive social change?
This 2 day intensive will help you ask better questions and equip you with new thinking and skills: how to 'get good' at enterprising change and changemaking.
The programme moves from the personal to the practical and covers models of entrepreneurialism, including frugal innovation, intrapreneurialism, social innovation and leadership.
As always, it doesn't promise answers but instead works to challenge your thinking, assumptions and questions. You'll get to do this via hands-on Changemaker experience with interested and generous peers, and access to experienced coaches and Faculty.
Guest Faculty include:
Dr Belinda Bell, Programme Director of Cambridge Social Ventures, at the Cambridge Judge Business School Centre for Social Innovation.
Jaideep Prabhu, Professor of Marketing at Judge Business School, University of Cambridge.
Fiona Nielsen, Founder CEO, Repositive
Dr Jessica OCampos, Founder CEO, Camnexus
Davide Turi, Co-Founder, Studio Zao
Dr Chibeza Agley, CEO, Obrizum Group
Dr Alison Wood, Academic Director, Homerton Changemakers
Join a select group of fellow Homerton students, world-class programme faculty, mentors and coaches for a two-day programme designed to challenge how you work, think, and live. APPLY NOW!
*Places are strictly limited & awarded by application.
TIMELINE:
Applications Due: 12th February, 10am
Notifications: Week 8th Feb 2020
HOW IT WORKS
During the Lent 2-day Virtual Residential you'll encounter webinars; small and large group discussions; your own coaching circle; film; focused self-reflection; extensive online resources and references; and opportunities to work with first-rate Faculty: business leaders, scholars, coaches, philanthropists and innovators. You'll also have access to a suite of Changemaker online materials and chat channel, available for the rest of the academic year
* Pre-sessional work and virtual introductions open on the week of 22nd February 2020, including meeting your coaching circles (5-6 fellow participants in each group).
*NOTE: For the coaching circle, we ask you keep 3 to 8pm on 17th March free to have your first coaching circle meeting with your group. You can decide the one hour slot during this time amongst your group members.
SCHEDULE
Both days will run:
● 10 am-1 pm online
● 1-5 pm primarily offline to read materials and articles (with 1 hour coaching circle tba amongst your group members)
● 5-6 pm online
● with an evening session 7.30-9.30 pm on Monday
HOW TO APPLY
Application Places are strictly limited & awarded by application.
The residential is open to all students at Homerton College, University of Cambridge (including recent alumni).
Applications include a 200-300 statement about why you want to participate and what you hope to learn from the programme.
More Detailed Information
The programme is intentionally intensive and immersive, designed to maximise the depth of experience and the insights you will gain. We ask that you commit to participating fully during the two days, and the pre-session Coaching Circle Group meeting the week before.
Not all of the sessions will be online ( there will be offline work to do) - and there will be breaks! - but the benefits you gain will be truly concomitant with what you put in. Please keep this in mind.
Places are limited & awarded by application. Applications are due by 12th Feb 2021, 10am.
During the Residential
Each student will be asked to complete a journal (either video, visual, text or combination of the above)
You will need access to a computer, stable wifi or phone connection, and ideally somewhere that is sufficiently quiet so you can concentrate on sometimes personal matters. If equipment and/or space is likely to be problematic, please get in touch with us.
Options Following the Residential
● Eligibility to apply for the Changemaker Summer Challenge in 2021 for funds of up to £500 to pursue your own, changemaking project
● Invitation to become a Changemaker Ambassador 2021/22
● Access to all Changemaker programmes 2021/22
● Access to the Residential virtual chat channel for the rest of the academic year
● Access to Changemaker online and community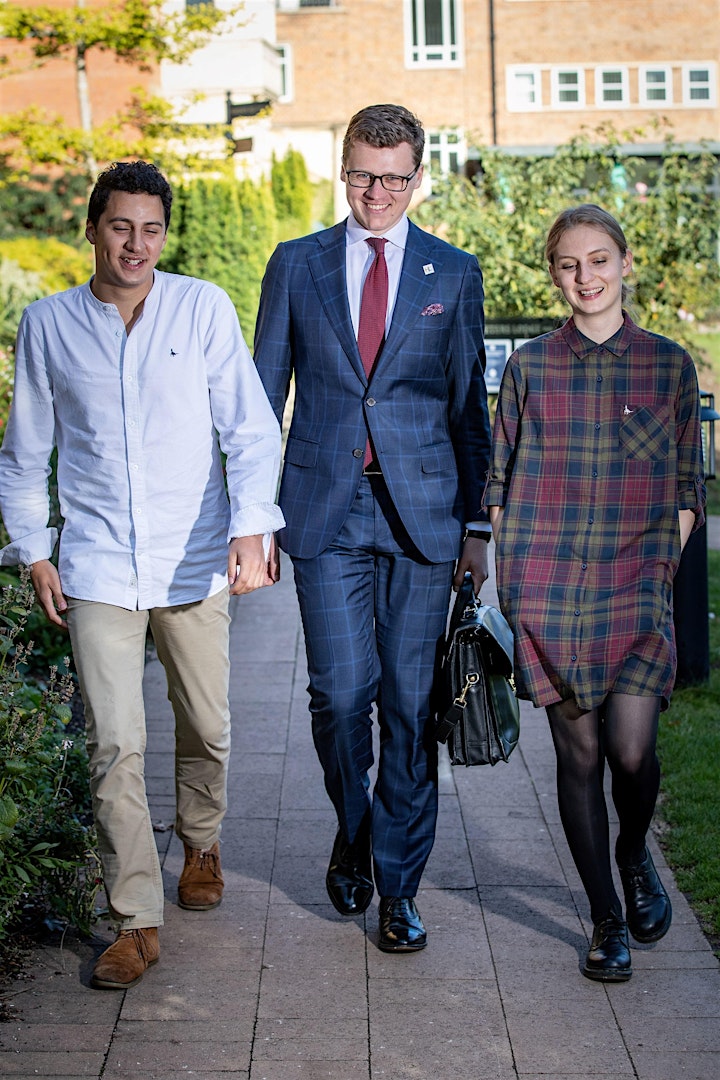 Some of the students who attended last year's Summer School